So yeah... this snuck under the radar, but it appears that both Rob Ingellis (
OsiRisORion
) and Mike Mendez (
NeMo
) started their own company they are calling
Bad Applez Inc.
and have just announced that they will be debuting their first resin figure release dubbed the "Space Junk Destroyer" at
Rotofugi
for the Toy Karma 3 show on Sept 10, 2011!! Above you can see the 2 pieces they made... one customized by each artist for the show, and wow do they look killer!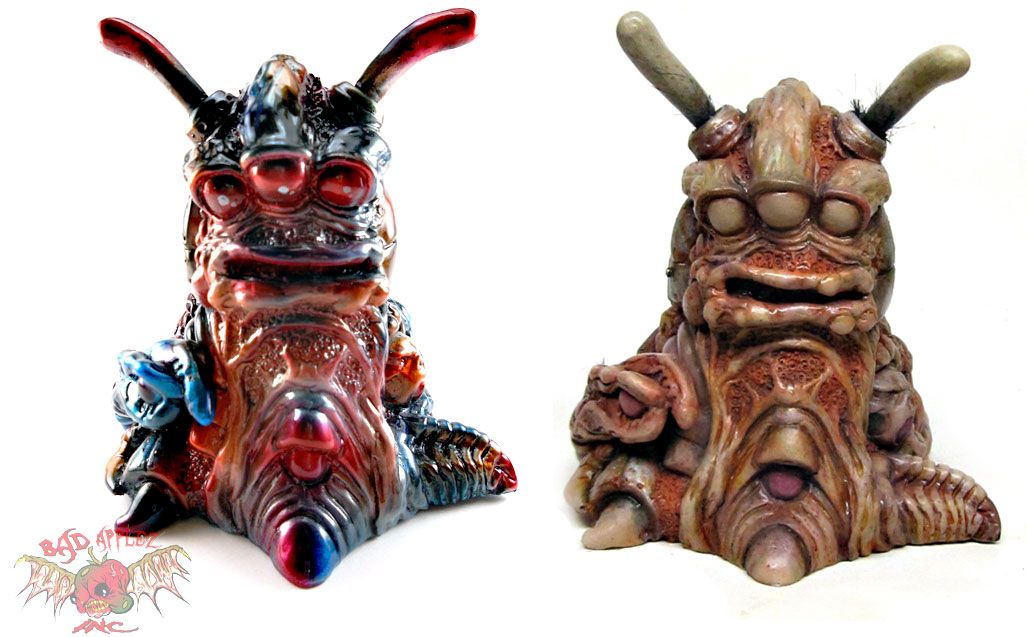 Each version you see above is a one-of-a-kind figure painted by OsiRisORion and NeMo, and they will be available in this colorway
for only $160 each
at the show. These are the only 2 that will be available in these colorways ever! This is so rad to see, and actually I am not surprised at how amazing these turned out because the artists behind the figure/company are two of the most talented dudes in the scene, and I can't wait to see more! Be sure to visit their site
HERE
for up to date info as well as give them a follow on Twitter
HERE
!