Mighty Maniax: Horror & Gaming Inspired Glyos Action Figures... coming to Kickstarter soon!!!
Mighty Maniax
is a new line of 3" Glyos action figures inspired by cartoons and videos games of the '80s and '90s... and
Rocom
is launching this awesome new figure platform
HERE
on Kickstarter this Thursday, October 1st - it's going to be an epic campaign you will not want to miss, and starting at just $16 get's you into the action with the first figure - where you go from there is up to you, but hot damn are there some awesome options to back!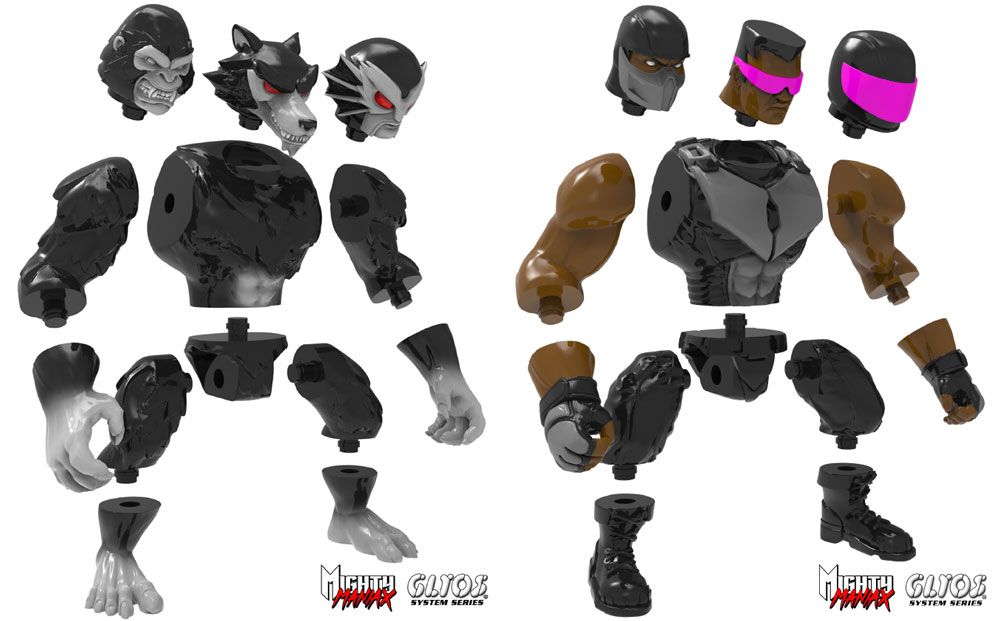 Decades ago, cartoons were made from toys, and video games were made from cartoons. Its always been a dream of Rocom's to bring a world like Masters of the Universe, Transformers, or TMNT to life. Mighty Maniax is being created in that same spirit. This is a new 3" line of action figures inspired by vintage collectibles like, Battle Beasts, Army Ants, and Hasbro era WWF figures. Heavily influenced by video games and cartoons of the '80s and '90s, these characters represent a wild world of action, horror, and sci-fi fantasy. Each Mighty Maniax figure comes with 1 body, 3 character heads, and has 10 points of articulation. Swap the heads out to change up the look of each figure, or interchange any part to create new characters. All figures will feature the Glyos joint system... so playability and interchangeability are what these are all about! Don't miss out on this campaign
HERE
at the above date to help make this dream a reality!