Morphits Toy presents their MONKEY wooden art puzzle figure!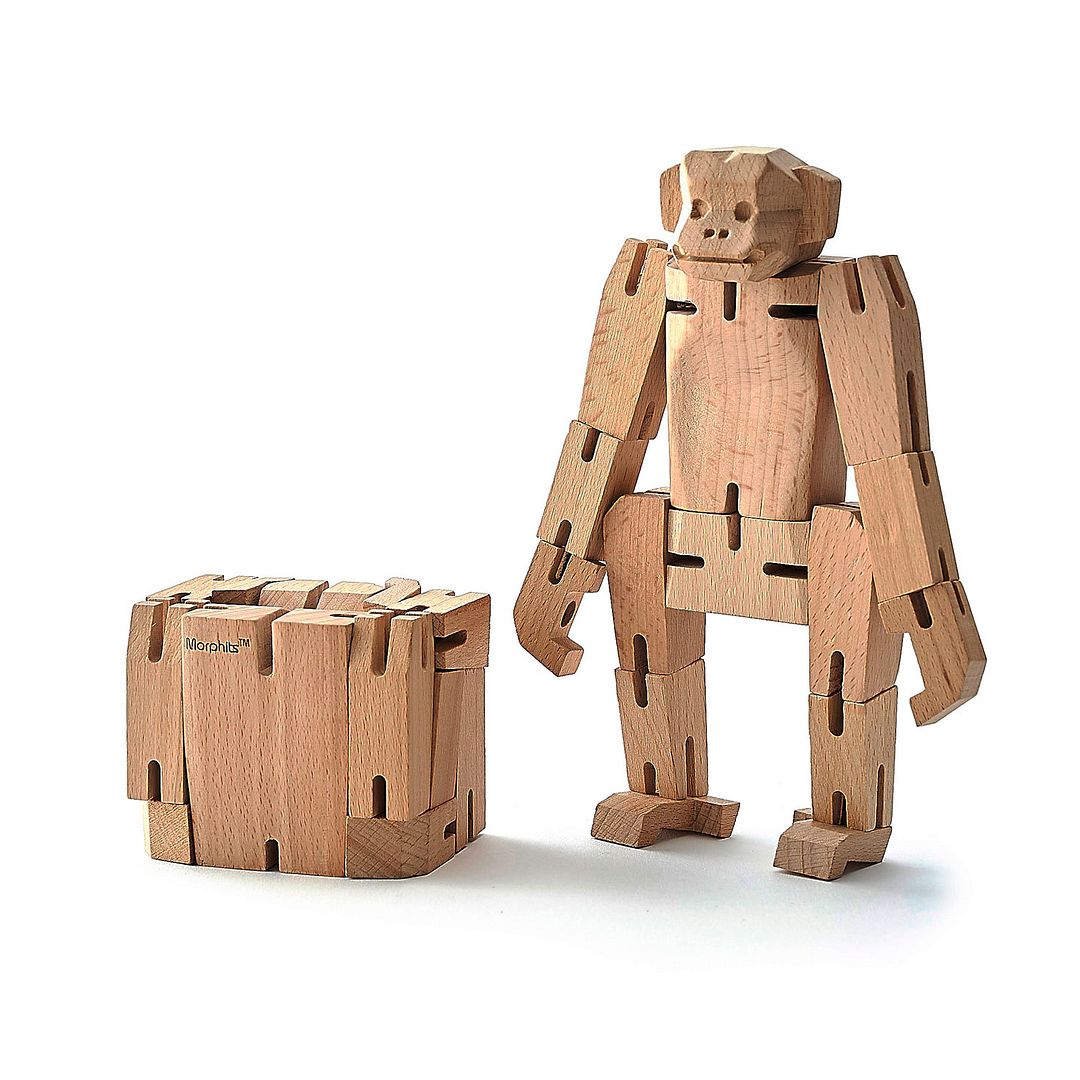 For all the art toy lovers, exciting updates on Morphits Toy, previously known as
MōFU
Collection, the award-winning adorable geometric puzzle toys have finally found a producer and
Yoshiaki Ito
used the folks over at
Longpack Toys
to bring his creations to mass production for customers. Yoshiaki Ito, had to deal with multiple manufacturers, trying to produce the perfect toys that combine quality, accuracy and cuteness. All of his worries and troubles were solved when Yoshi met Connie from LongPack Toys, who satisfied Yoshi's high standard for his toys... and these are made from beechwood, so that's no easy feat!
MōFU or Mighty Omega Folding Universe aka
Morphits
is an award-winning geometric puzzle toy collection. Yoshi won the prestigious 2020 A'Design Award for Product Design Category. They are adorable and poseable animals that come in a uniform cuboid box. You can unfold them and challenge yourself to solve the puzzle before arranging them in whatever shape you like... such a fun product, and for those of you who did wooden toys and would like to snag one of these up today, head on over
HERE
right now!