Andrew Bell's "Fire Ball" edition of Dungby & Pooba soft vinyl figure set!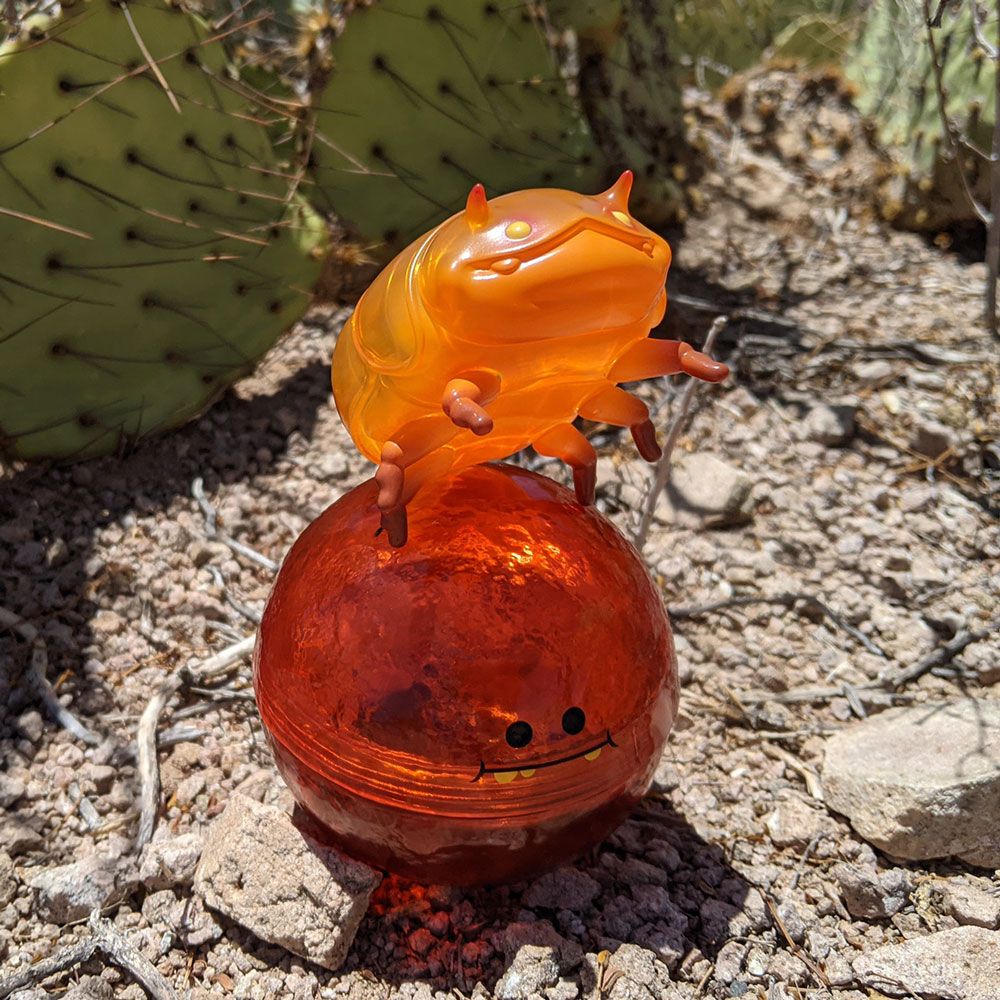 Summer is winding down in the northern hemisphere, but it's still hot as heck out there...
Andrew Bell
is helping keep things hot as he just announced the release of his all new
"Fire Ball"
edition of the
Dungby & Pooba
soft vinyl figure set! Limited to only 50 sets, this release features a translucent orange Dungby sporting an opaque fade and 'charred' articulated feet along with a fade painted translucent red Pooba ball. These hand cast and painted vinyl pals are packed in a poly bag with edition specific header card. Available
HERE
for $75 each starting Monday, September 13th at 8am PST - don't miss out!