The MAD*L RETURNS With A New Line of MAD*L Citizens from UVD Toys!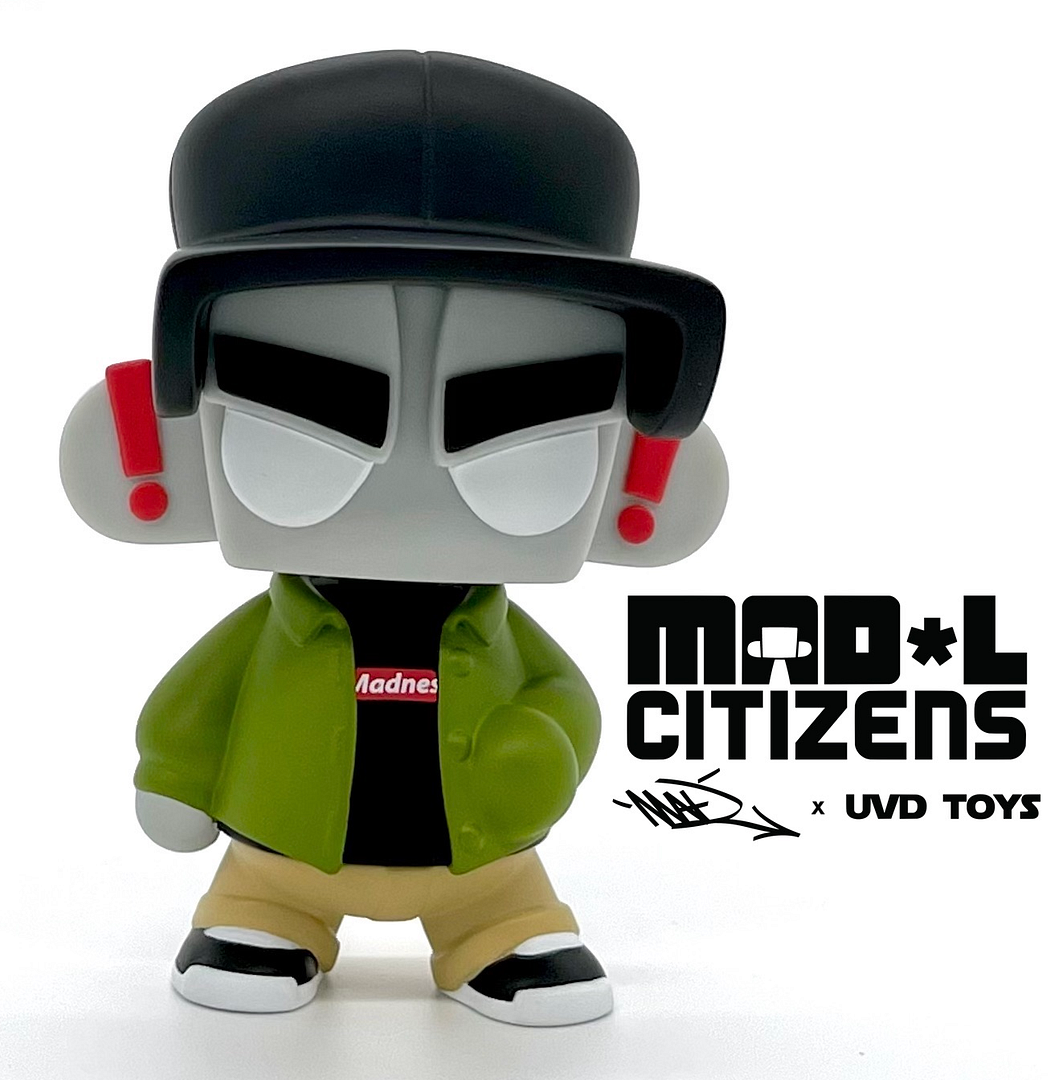 It's the return of the MAD*L, only this time there is a new twist! The classic platform has been reimagined into a series of MAD*L Citizens with each character having its own style and attitude. The series features designs created by designer toy legend Jeremy "
MAD
" Madl, that were sculpted by
Oasim Karmieh
, and were produced by
UVD Toys
.
Launching with the
OG Green edition
, the figure stands at 4" tall and features a ball jointed neck to allow for some amazing poses! The figure is dressed in a green jacket, black hat, MADNESS T, and his fresh pressed khakis to complete his fit. These Citizens are waiting to populate your town starting Friday, September 17th at 9am PST for $50 each. They will be available via the UVD Toys store
HERE
and your favorite designer toy retailers! Do note: This is a pre-order and items will start shipping October 2021! So STOKED on this release!