Amphibia Ignivomus from Naomi Knaff!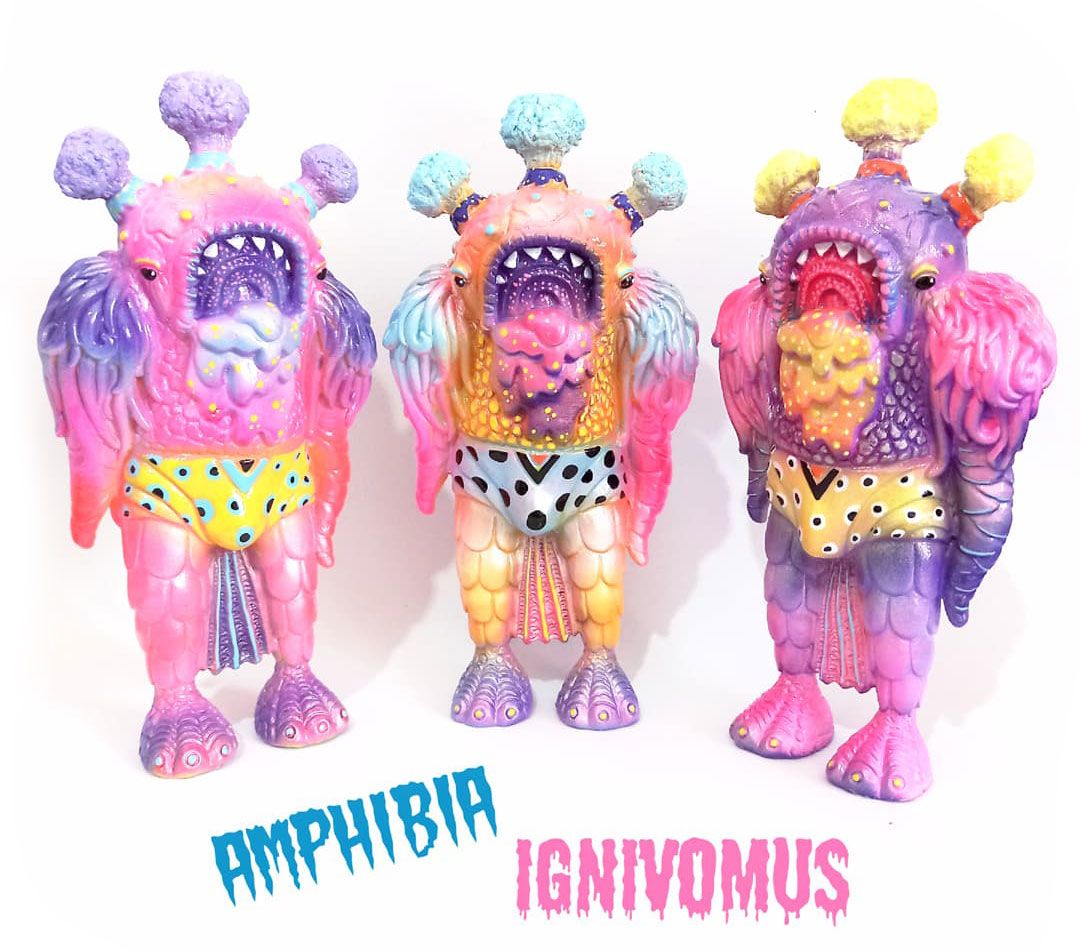 "
The Amphibia Ignivomus was first spotted in the middle-ages by a fleet of adventurers that spotted the 3 coned volcano from afar. Eager to explore, they rushed towards it, only to find a gigantic 50 feet amphibian monster reaching out of the water, drooling lava from it's mouth. They narrowly escaped a harrowing death and lived the tell the tale of the Amphibia Ignivomu. It is still talked about today when the good sea men and women disappear mysteriously.
" Standing an impressive 7" tall, created, cast, and painted by artist
Naomi Knaff
, her
Amphibia Ignivomus
are upon us! These resin monsters are all one-offs and there are just 3 to go around... how fun are these?!?! Those undies and super bright colors are vibing big time! Snag them up
HERE
for $110 a pop this Friday, September 10th at 11am PST!