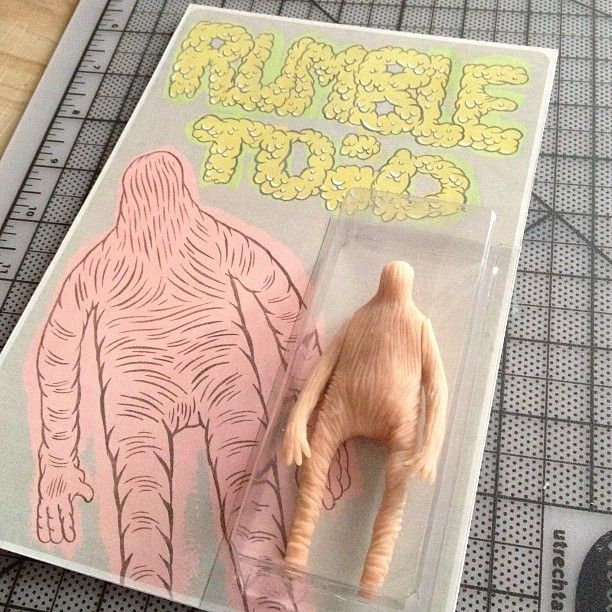 A brilliantly crafted piece,
Josh Longo
's "Rumble Toid" is like looking at one of his drawings brought to three-dimensional life. In fact, since you can see the drawing on the backer card, you know exactly what I'm talking about! Set to be part of
The Clutter Gallery
's "
(In)action Figure Show
," there is no word on edition size or price… it might be a unique, one-off piece even! Beware friends, I feel a mad rush to buy from this exhibit in everyone's future.
The "(In)action Figure Show" will open on Saturday, January 12th with a reception from 6-9PM and be available for viewing through February 2nd, 2013 at
The Clutter Gallery
, 163 Main St., Beacon, NY 12508. To get first option to buy from the show, you may want to join
Clutter's Gallery Preview List
.
Participating artists include: 2bitHACK, 4 the Luv of Toyz NY (Cash Cannon), BigManToys, Brutherford, ButcherBrand, Danny Frankenstein, The Disarticulators (Tru:Tek, Zectron & BigManToys), Eric Nilla, From the Styx Toys, Fuei Shokai, Galaxxor (Ben Spencer), Josh Longo, Healeymade, Killer Bootlegs, L'amour Supreme, ManOrMonster?, MonsterPants, October Toys, Ron English, Scott Wilkowski x Sucklord and Triclops Studio.