New from Mighty Jaxx - Inked Stories: Medusa resin art multiple from JPK!!!
The Greek tales of old chronicle Medusa as a monstrous beast, hair of snakes. Yet, some recounts describe her as an alluring beauty. Her enigmatic nature continues with a name which means "guardian", but a reputation that's quite the opposite, striking fear into even the bravest of heroes. With a gaze that can petrify any living creature that falls prey, it's no surprise that her physical appearance remains contentious. The mysterious Gorgon comes to life in this collaborative piece by
JPK
and
Mighty Jaxx
... introducing the
Inked Stories: Medusa!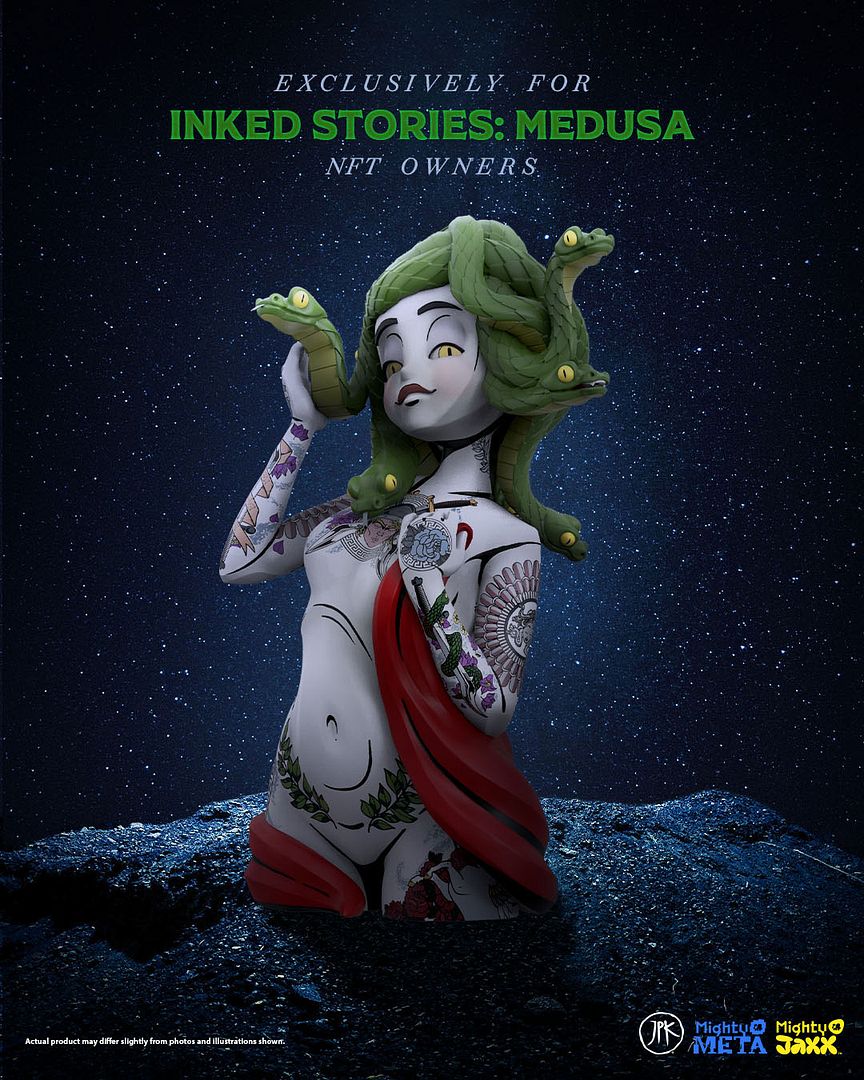 The figurine sees a two-pronged approach to reimagination:
Mighty Jaxx
designs and sculpts the figure, ensuring that details like her hair of snakes are carefully crafted. On the other hand,
JPK
works his magic, retelling her story and common references throughout history through her tattoos. Key figures like Posseidon and Perseus feature prominently, while common depictions in artifacts can be found throughout her body. Standing 8.3" tall, this polystone art toy is set to retail for $149 a pop... but there is a catch, the only folks that can buy one are those who have the
Inked Stories: Medusa NFT
... lucky if you are one of those! These will be up for grabs
HERE
on Saturday, October 22nd at 6am PST - don't miss out!