"Darth Bear" pre-order announced from Oasim Karmieh of Karmieh Designer Toys!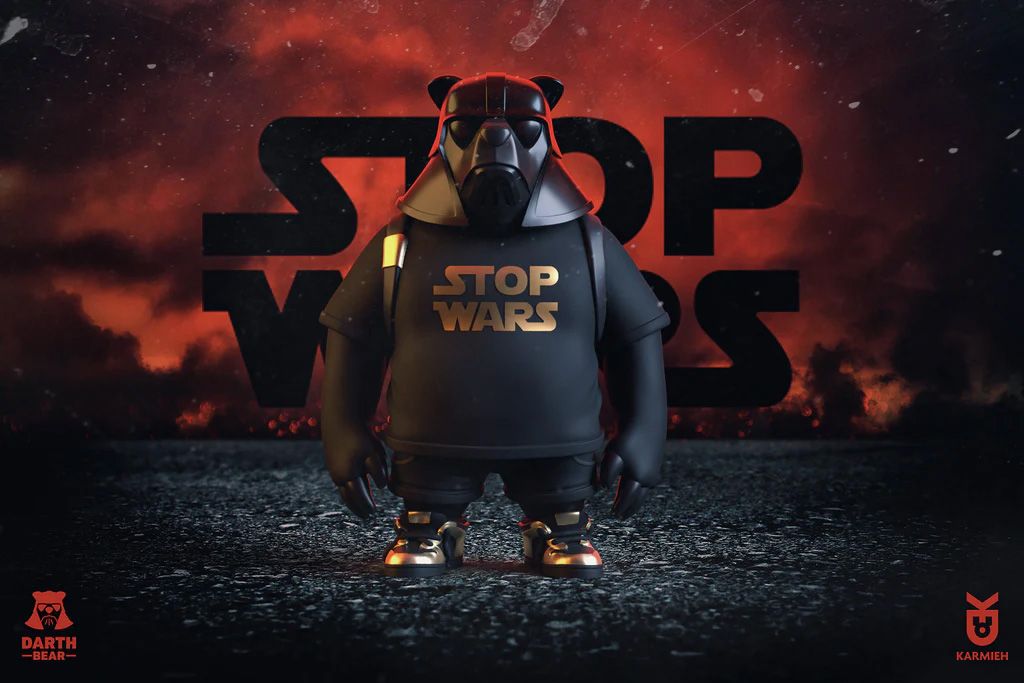 Always creating and never leaving the designer toy scene unsatisfied with his creations, artist
Oasim Karmieh
of
Karmieh Designer Toys
has just put up for pre-order his latest release, introducing
Darth Bear "Stop Wars" edition
! An obvious pop-culture mash up with nods to the Star Wars franchise... and more specifically, Darth Vader, this wonderful creation stands 7" tall and is limited to only 50 pieces worldwide.

Sculpted, cast, painted all by Oasim in the heart of Transylvania (no, for real... he live in Romania), this resin art multiple is up for pre-order
HERE
right now for $199 a pop (The first 10 orders will receive an A4 hand-signed framed print of the Darth Bear sketch)! I'd like to note that the black/gold combo is truly classic... and the fact that it's a matte black with hits of gloss on the helmet, soooooo cool! The Darth Bear "Stop Wars" edition will start shipping Dec 2022... so don't miss out!
Want to learn more about the origin of this fantastic creation, hit the link
HERE
!