Hebru Brantley's BATBOY and SPARROW '66 & '89 editions announced!
So... I thought I missed this drop as it was not brought up since our last post
HERE
back in July of 2021... but alas, we have just found out that
Hebru Brantley's
BATBOY
and
SPARROW
are actually releasing! This FLYNAMIC DUO will drop in 2 colorway sets... the '66 edition which features some classic retro colors (based on the tv show featuring Adam West) where as the '89 edition features some darker colors (based on the film rendition featuring Michael Keaton)!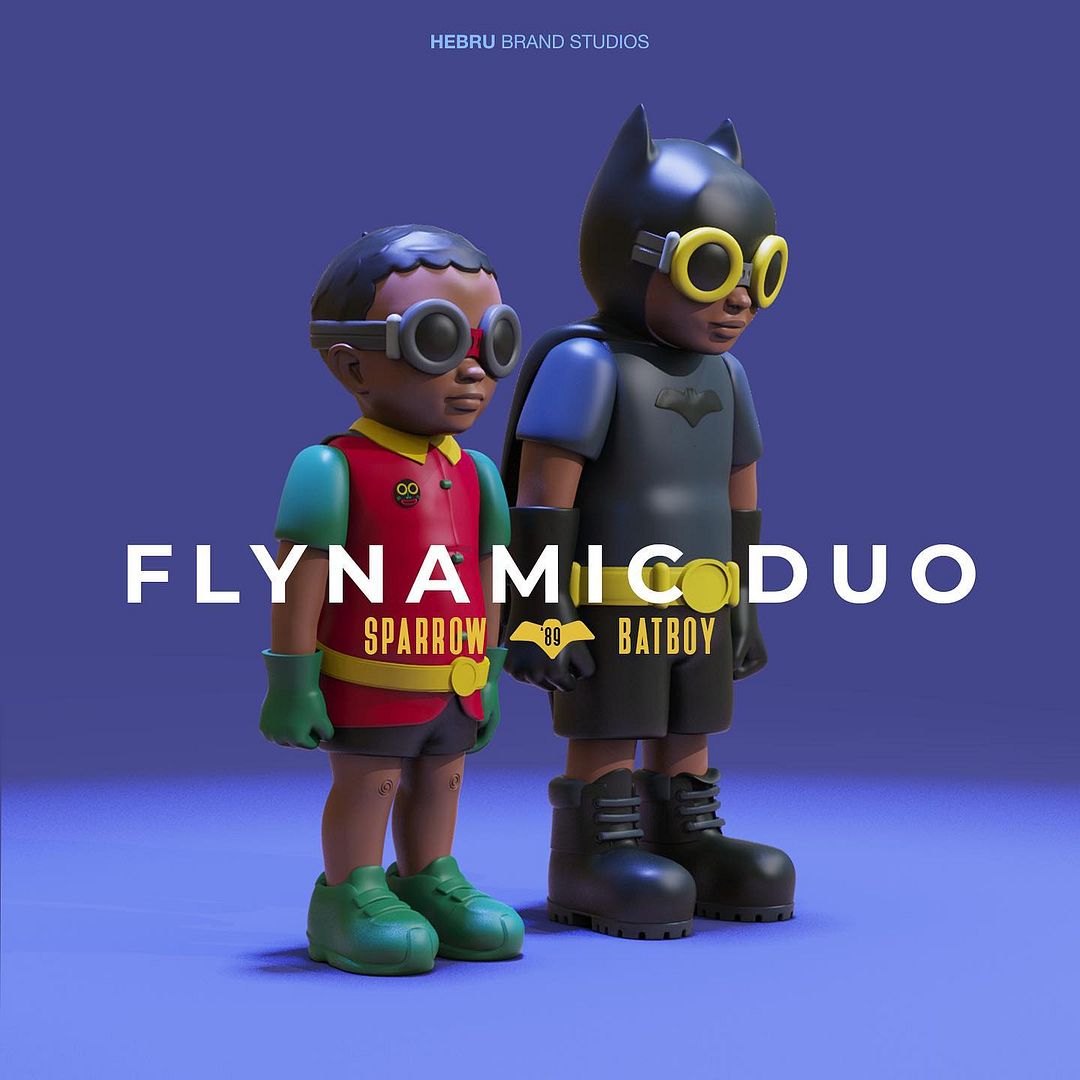 BATBOY stands a whopping 16" tall and SPARROW is sized at an impressive 13" tall... these sets will be up for grabs via Hebru Brantley's online store
HERE
this coming Friday, April 8th at 10am PST for $1200(per set) and limited sets will be available to purchase from
Toy Tokyo
('66 edition) as well as the
MCA Chicago
('89 edition)! A nice price tag if you snag up both sets, but man... these are really fantastic, and the fact that they are so big, these are true designer art toys for sure!