SKETCHY TACO launches The Taco Sketchbook!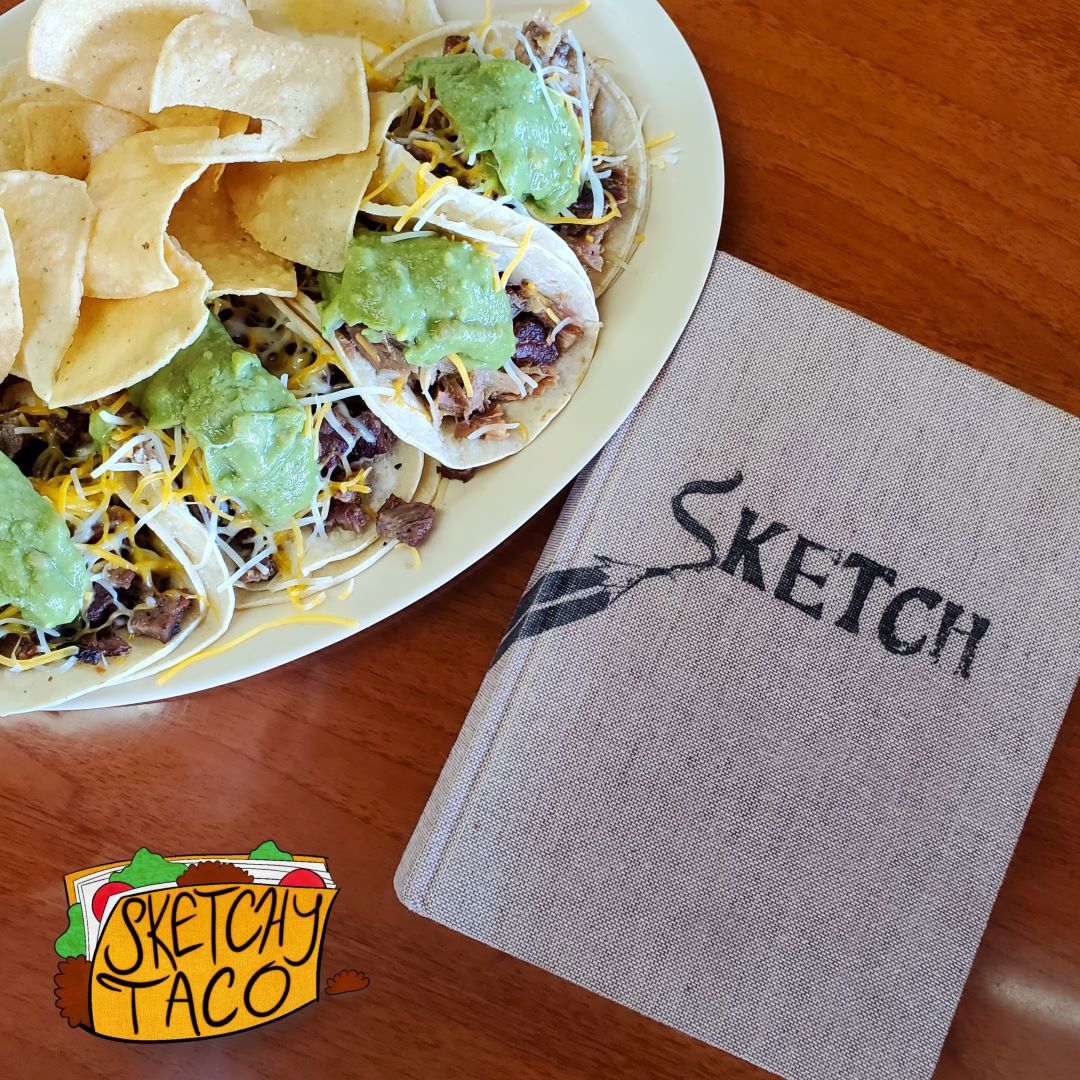 What started as a fun way to express his love for tacos and the art world turned into so much more. Beginning in 2014, this mysterious longtime collector decided to start an artist sketchbook for his yearly pilgrimages to San Diego Comic-Con and Designer Con. Instead of free-for-all approach, he decided to put a spin on it by making it taco themed. Because who doesn't love tacos? After 8 years and 70+ sketches, he realized flipping through the pages that this amazing collection of drawings needed to be shared with the rest of the art community and the world! Its greatness could not simply be relegated to a bookshelf.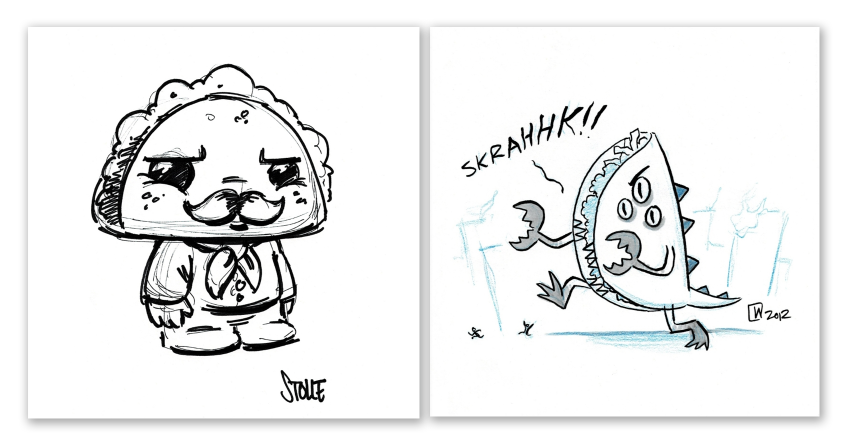 The idea of
Sketchy.Taco
[
www.instagram.com/sketchy.taco
] on Instagram was born. Packed full of sketches from many of your favorite toy designers, illustrators, and fine artists, come follow along and see how your favorite artists put a taco spin on their work. Check out their first post for the full roster in no particular order of participating artists. All tacos will be unwrapped over the course of the next few months.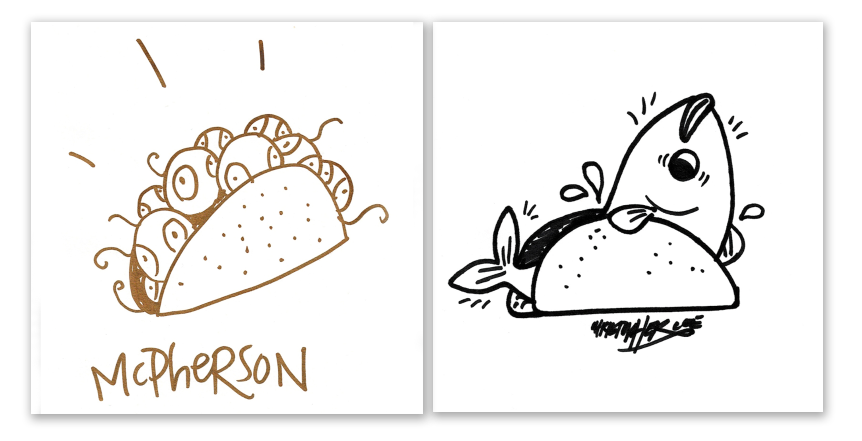 While this is purely a passion project for fun, the hope is to publish The Taco Sketchbook in physical form and have it for sale to the public along with enamel pins and stickers of the official
Sketchy Taco logo
. Spread the word and show your excitement for the project... follow them on
Instagram
today!