Dungby & Pooba! The new mini mystery ball blind-box series from Andrew Bell!
Hi, I'm Dungby! I'm a dung beetle – and this is my best bud Pooba... a poo ball! We roll everywhere together! We're happy to star in our first ever mini mystery ball series... and this is an amazing continuation of this fun character set from artist
Andrew Bell
! On thing that sets this series apart from the original sofubi release, each beetle has a fun new face... haha, love them all!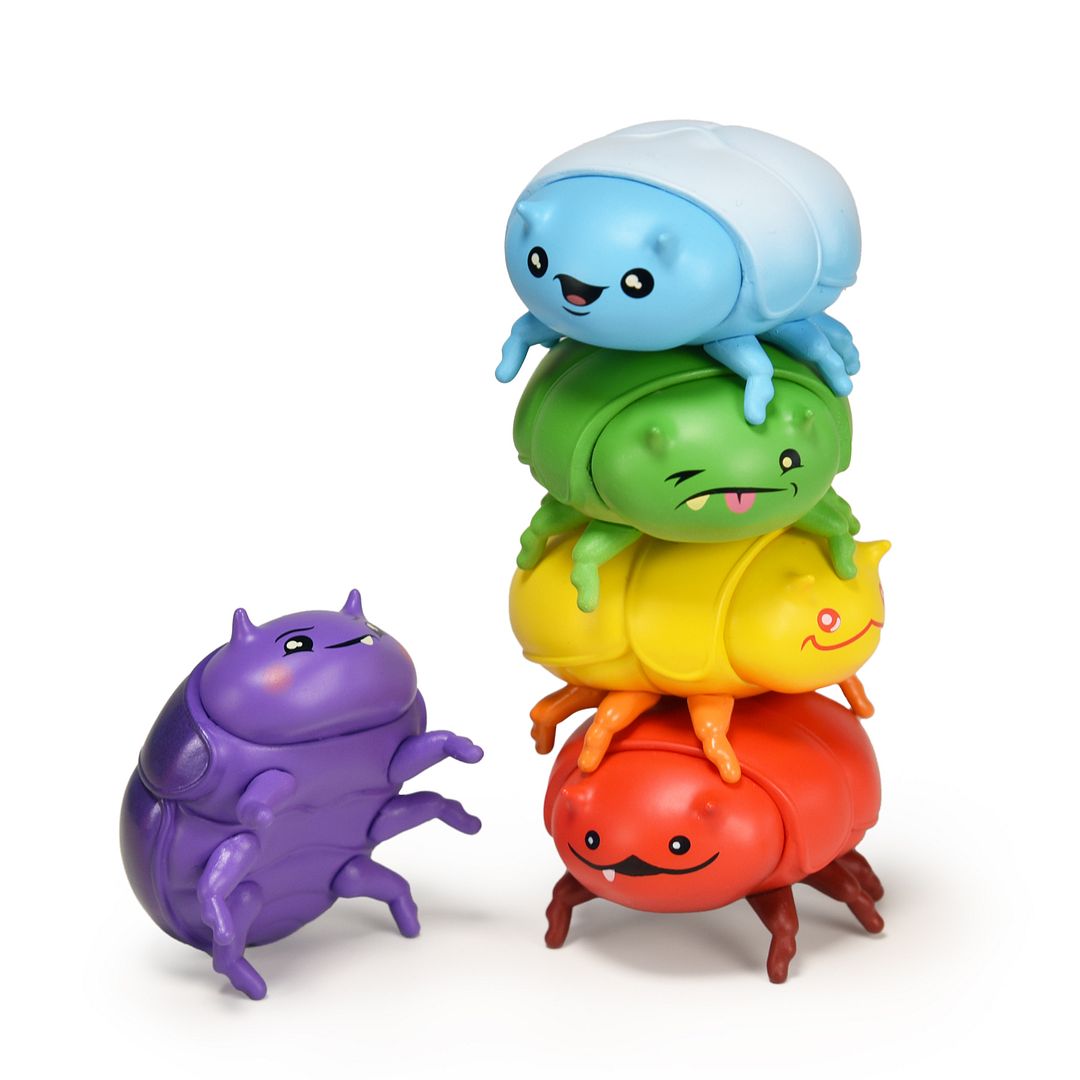 Each Dungby figure features 6 individually articulated legs and comes packed inside a companion 2-part Pooba ball. Each case contains 9 figures: a full set of 8 regular edition figures (Regular editions:
Dark Sparkle, Baby Boomer, Toxic Diet, Fire Ball, Purple Party, Pearl Pusher, Snowball, Red Devil
), along with one of two different possible chase variants (Chase:
Some Old, Solid Gold
). Mini Dungby measures about 1.75" long , 1.5" tall standing, 1" flat inside a 2" diameter Pooba... super cute, super stinky! Retailing for just $12 per blind box, you can find these at most all designer toy retail locations!