DKE Toys DESIGNER CON 2021 booth of plenty!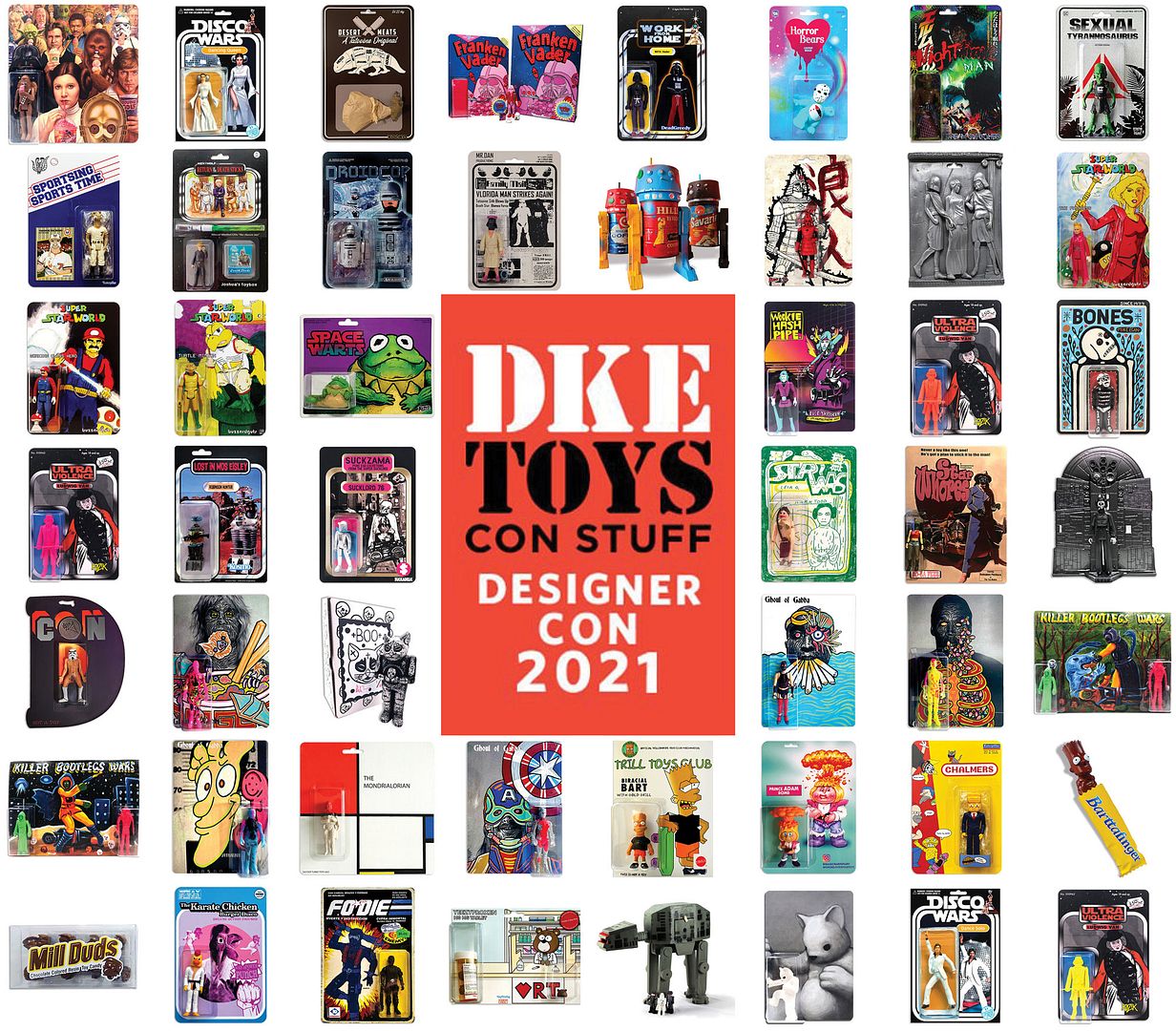 The amount of time and effort that the folks over at
DKE Toys
put into each and every convention is truly astounding... like, to organize this many artists and have them all send stuff out, get it all photographed, priced, written with descriptions and bios... and then emails sent out to media - WOW - it's really breathtaking, and that's why we always have to do these massive blog posts that try to encompass all the awesomeness that their booth will have. That being said,
DKE TOYS CON STUFF DESIGNERCON 2021
is here! Just check out that slide show below of some of what you can come to expect!
So many bootlegs, original goodness, lovely spins on our love affair with pop-culture, yeah... they got it! All this will be up for grabs via their booth #1322 during Dcon 2021 which happens on November 12-14. That being said this is DKE's first in-person convention in 2 years! In an effort to not alienate their online customer base that they have cultivated over these past 2 years because of COVID, they are offering all exclusives for sale online FIRST at NOON PACIFIC on Friday November 5th. Anything not sold out may be temporarily taken off the site to go to the live show starting on November 12th. And anything left over will go back on the site when they return. So head on over
HERE
right now to do some shopping, or pick it up at Dcon!