Stormy Vault presents: 'Medieval Show' a group custom designer toy show!
The folks over at
Stormy Vault
have collaborated with different artists to showcase medieval-themed exclusive figures for their upcoming '
Medieval
' show. It will be another fun night of online selling, auctions, and giveaways. This show is in collaboration with:
Lady Hanna, Motley Miscreations, Zard Apuya , Sophie Long, LaBreens, Markdwin, EnoxArt, Lucky Rabbit, Cat Atomic, Klav9, Christopher Luke, Eltoro215, Nite Owl, Playful Gorilla, Erasculpture LLC, Grimly Toys, RLux Customs, Thomas Han, Melanzasca, In Prime we Trust, Jhon Leon, Drewbabyyy, Lunartikjones, Rombits, Majic Monsters, Zeroproductivity, Muriiino, Poplopicasso, and Riclotoys
- what an epic group of artists!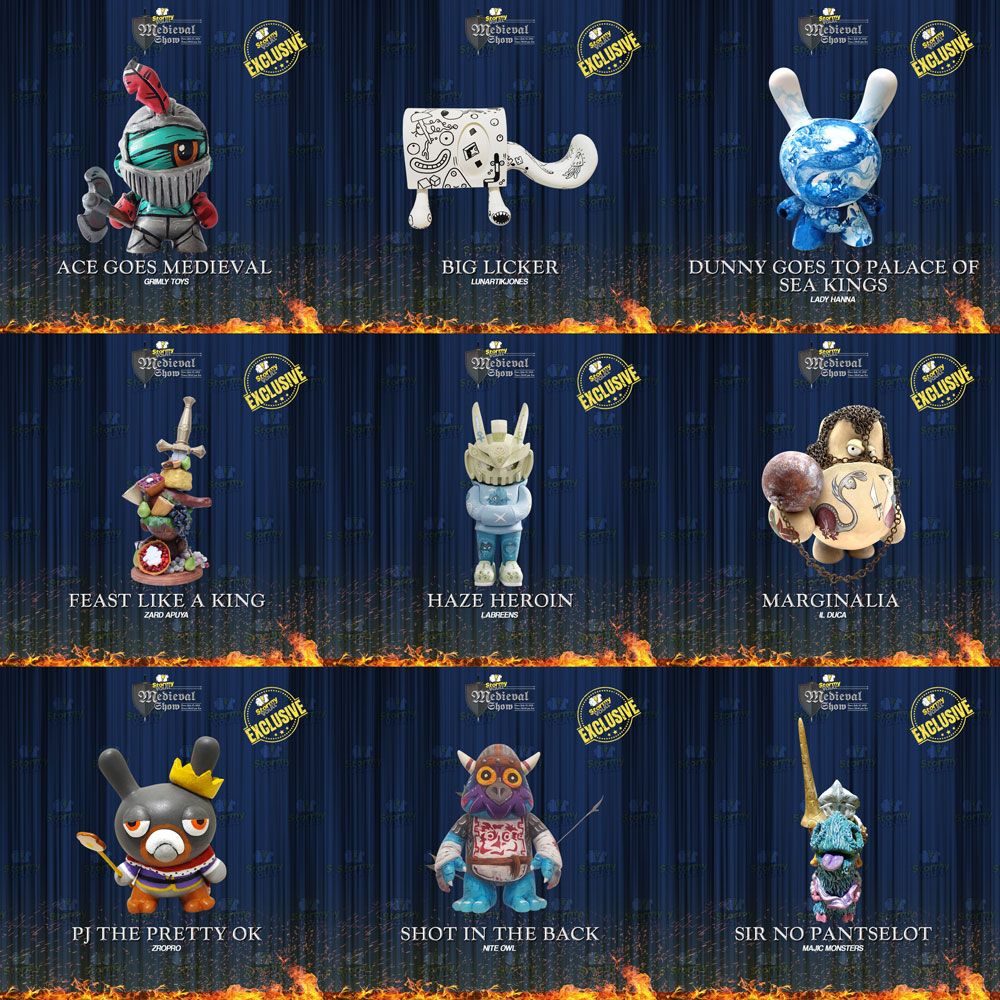 Ohhhh... you want more, we have more... check out the pictures above from the following artists - we are getting an awesome look at some of the pieces that will be in the show! "
Dunny Goes to Palace of Sea Kings
" by Lady Hanna (
@_lady_hanna
) • "
Haze Heroin
" by Labreens (
@labreens
) • "
Marginalia
" by Il Duca (
@il_duca_silvano
) • "
Sir No Pantselot
" by Majic Monsters (
@majicmonsters
) • "
Shot in the Back
" by Nite Owl (
@naito_oru
) • "
Ace goes Medieval
" by Grimly Toys (
@grimlytoys
) • "
PJ the Pretty OK
" by Zeroproductivity (
@zeroproductivity
) • "
Big Licker
" by Lunartikjones (
@lunartikjones
) - sooooo good, and check out that Stroll - we might just be a bit partial to that :-)
Stormy Vault's
Medieval Show is happening on July 17th, 8PM-10PM EST via
Facebook Live
- don't miss out!