'Clown Town' Seeer & Shaman from The Devils Kaiju!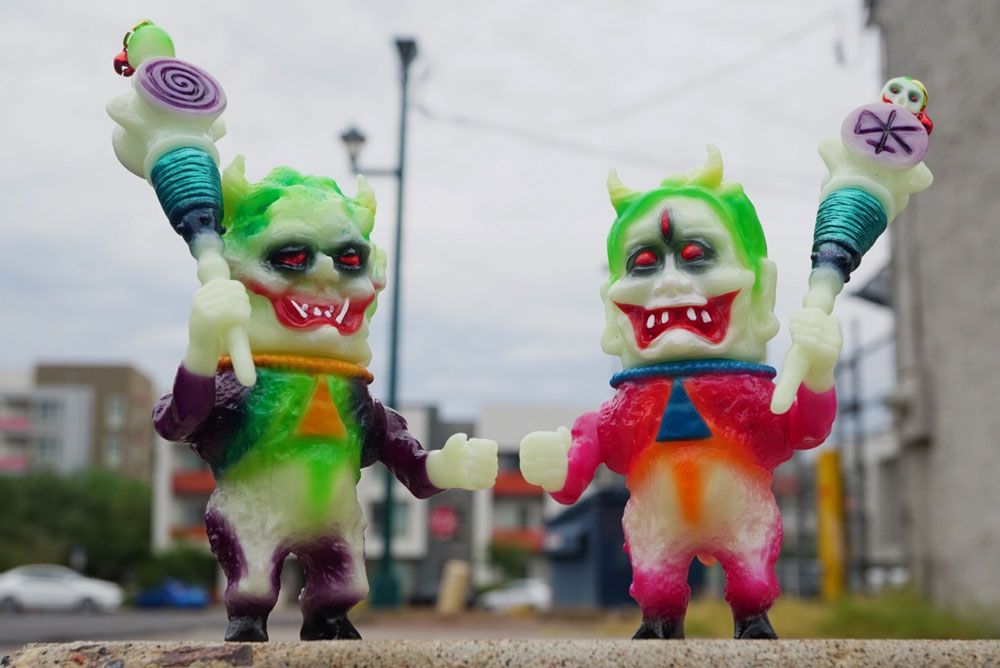 Welcome to Clown Town! The next release of the psychedelic twins by
The Devils Kaiju
is a homage to some of our favorite archetypes of anarchy. A couple of criminally minded clowns with the craving for chaos.
The Seeer
(right) sports a magenta, orange and teal color pattern, along with that familiar clown paint we all know (and know to stay away from)! Taking inspiration from the more mentally unstable, psychopathic, unfunny comedian joker.
The Shaman
(left) comes dressed in a wet white clown paint with transparent purple, lime green and orange accents. Styled after our favorite dark knight villain. This pair o' Jokers stand approx. 5.5"/ 13cm tall and are hand pulled in Japan by
Shirahama Seikei
in his proprietary SUPER GLOW vinyl, both terrifying and terrific all at once! This Special limited edition run comes signed along with a hand painted den den drum with bell charm. $85usd each + shipping.
'Clown Town' Seeer & Shaman
will be up for grabs
HERE
this Saturday, July 17th at 9am PST exclusively from Lulubell Toys!