Concrete Jungle Show presented by Stormy Vaulted!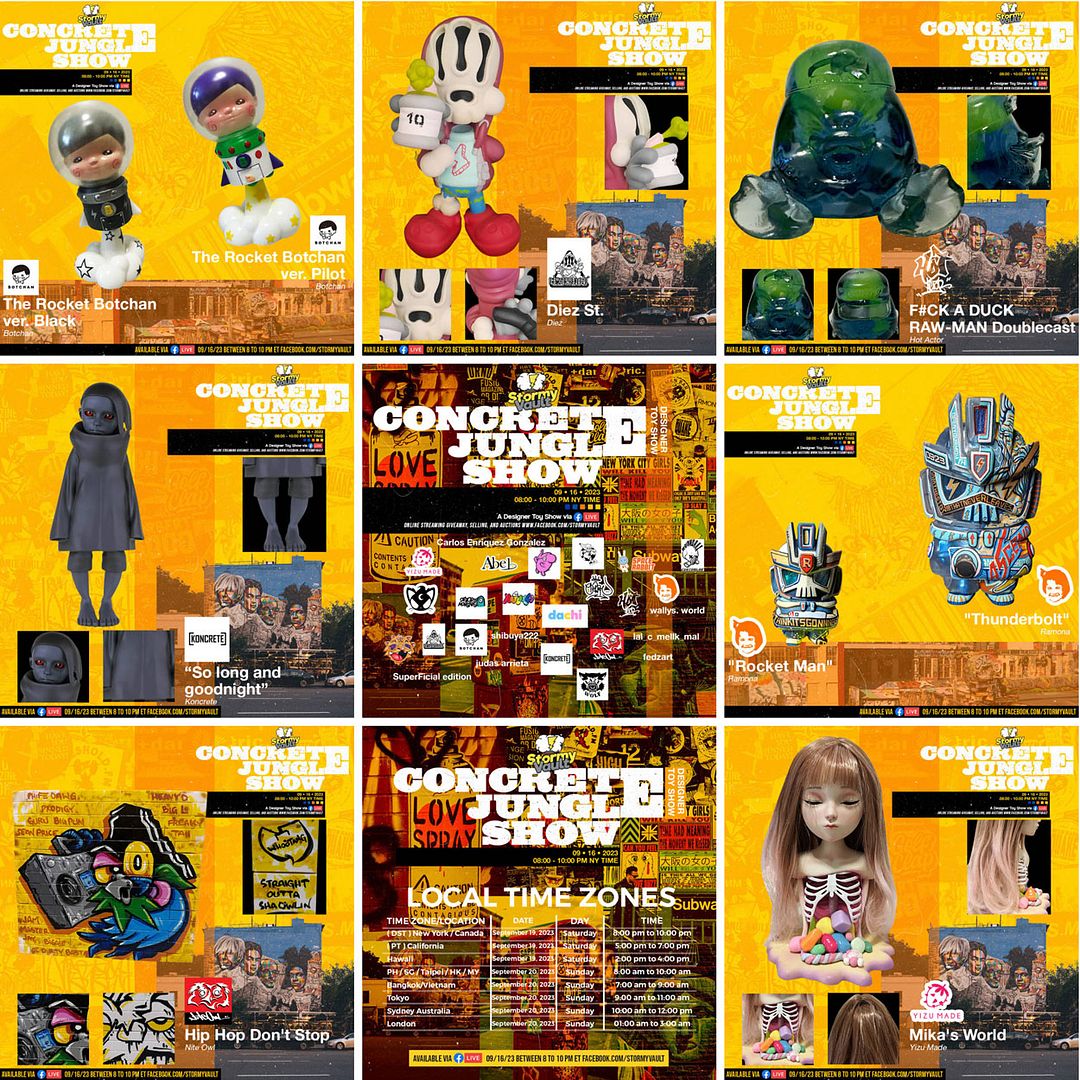 The folks over at
Stormy Vault
are excited to announce their next MASSIVE group show... presenting their Concrete Jungle Show, an online designer toy show featuring art inspired by street and graffiti art styles. This show will be streaming via
Facebook Live
on September 16 from 8PM-10PM EST! With pieces from:
Koncretehaze, Jimmy Rice, City Kitty, Judas Arrieta, Yizu Made, Distort Monsters, Nite Owl, goodboys, angelonce, Wally Wolf, Abell Octovan, LAL'C MELLK MAL, Lazy Wolf, Dachi, Fedz, (Diez)ign studio, Catmynt, Resinworx CustomLab, TIMARK, Carlos Enriquez-Gonzales, Space Rabbit Studio, Botchan111, Ramona Dela Cruz-Gaston, Superficial Edition, and Shibuya222
.... you know this will be a great show! Be sure to hit up their
Facebook
page for all the event info you need!