KAIZETOYS Love Finn Street Truck and UFO Spaceship Lottery from Toy Art Gallery!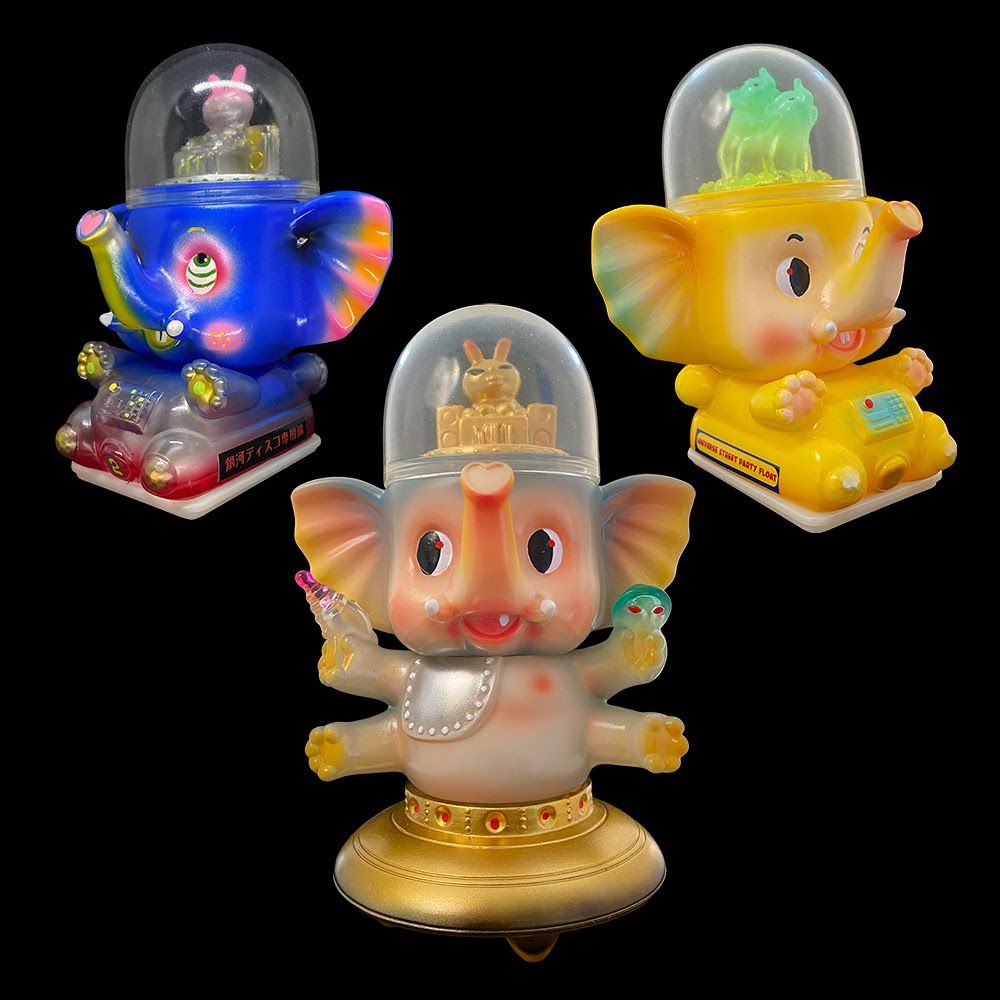 Toy Art Gallery
is proud to present a very special release of KAIZETOYS
Love Finn Street Truck and UFO Spaceship
!
Kaizetoys
is an amazing toy designer out of Beijing and we're very excited to offer these three awesome pieces! Join the Universe Party with the 5" Street Party Truck and the 6" UFO Time Spaceship! Each is piloted by the incorrigible Love Finn the Elephant. Each piece is covered in amazing paint and detail, including custom stickers! The Street Truck retails for $150 and the UFO Spaceship retails for $170. Both will be released via email lottery starting on Friday, July 16th at 12PM PST and ending on Monday, July 19th at 12PM PST. Email sales@toyartgallery.com with "KAIZETOYS Lottery" as the subject along with the following information:
Name:
Address:
Phone Number:
Paypal Address:
Your choice of A, B, or C
(please pick one and include a safety if you'd like)
If selected you will be sent an invoice for payment. Please allow 24 hours for a response after the closing time. Winners will be chosen at random, one entry per participant please (if you submit more than once you will be disqualified). Good luck!