PLANETOID COMBAT FIGHTERS soft vinyl figures from Barley Human Art!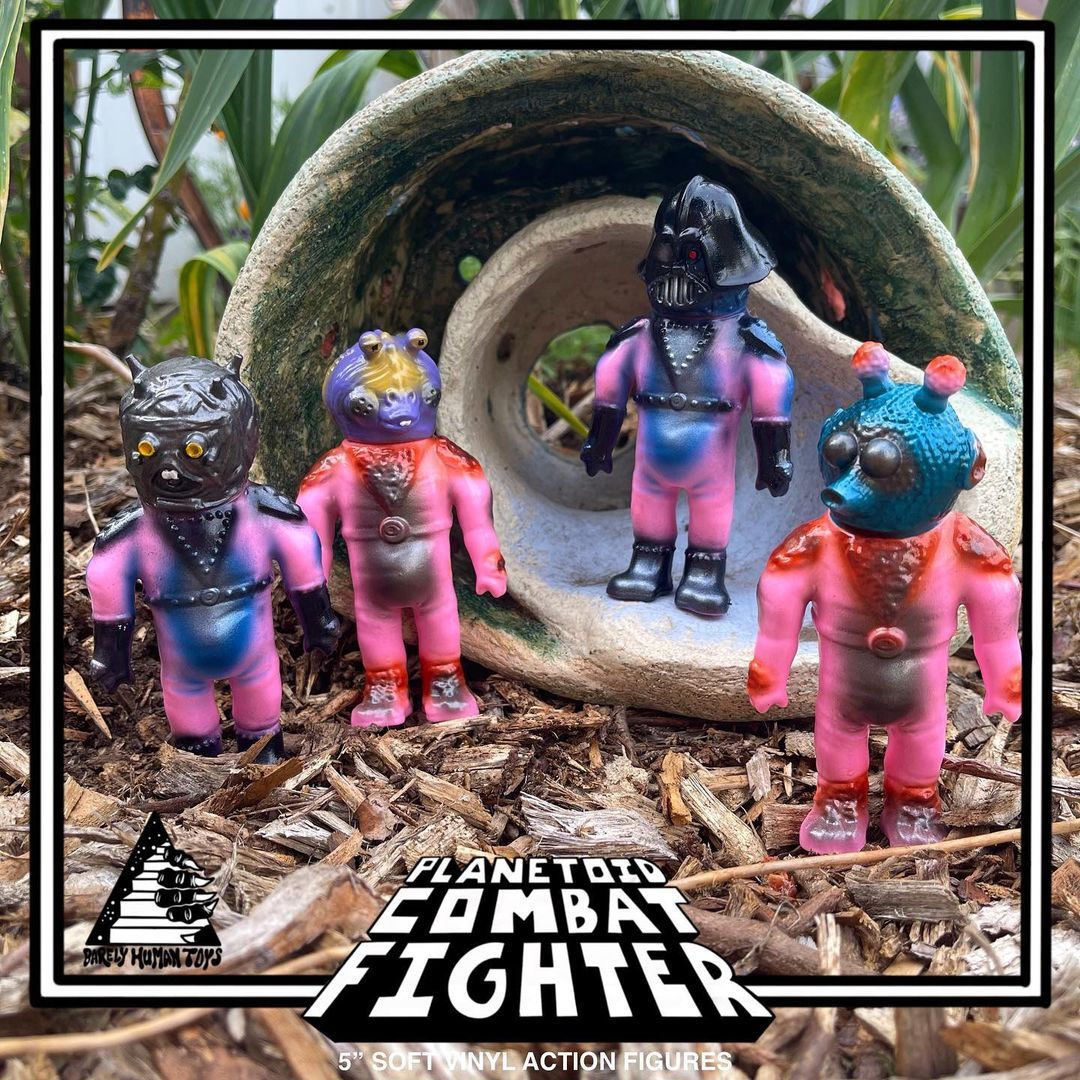 Barely Human Art
is very excited to announce the release of his first soft vinyl figures... the
PLANETOID COMBAT FIGHTER
- 5" Soft Vinyl Action Figure with movable head and this first edition comes painted on Pink Vinyl. Limited to just 25 sets for $175 OR you can grab the figures individually for $50 a pop (There are very limited singles and once they are gone). The figures include:
Frito Laze, X-Queez Mi, Scrounger,
and
Barf Vonnie
... and have some seriously cool bootleg Star Wars vibes to them! If interested, shoot over an email to
Barelyhuman@barelyhumanart.com
and include the following: Name -Address -Phone -PayPal -Instagram... what a fun set of figures!