Slave to the Siren "Dead Sea" by RXSE7EN x Oasim Karmieh x Martian Toys... a VLTD exclusive release!
Now fully emerged from the
Dead Sea
, The Siren has revealed herself. No need to adjust your television sets. In her fifth form she has taken a bold and balanced monochromatic patina. A harmonious rendition of both nothing and everything. She has returned... if you listen closely you can hear her calling to you... her song echoing across the open water... "Americano Black for Julie... Julie..."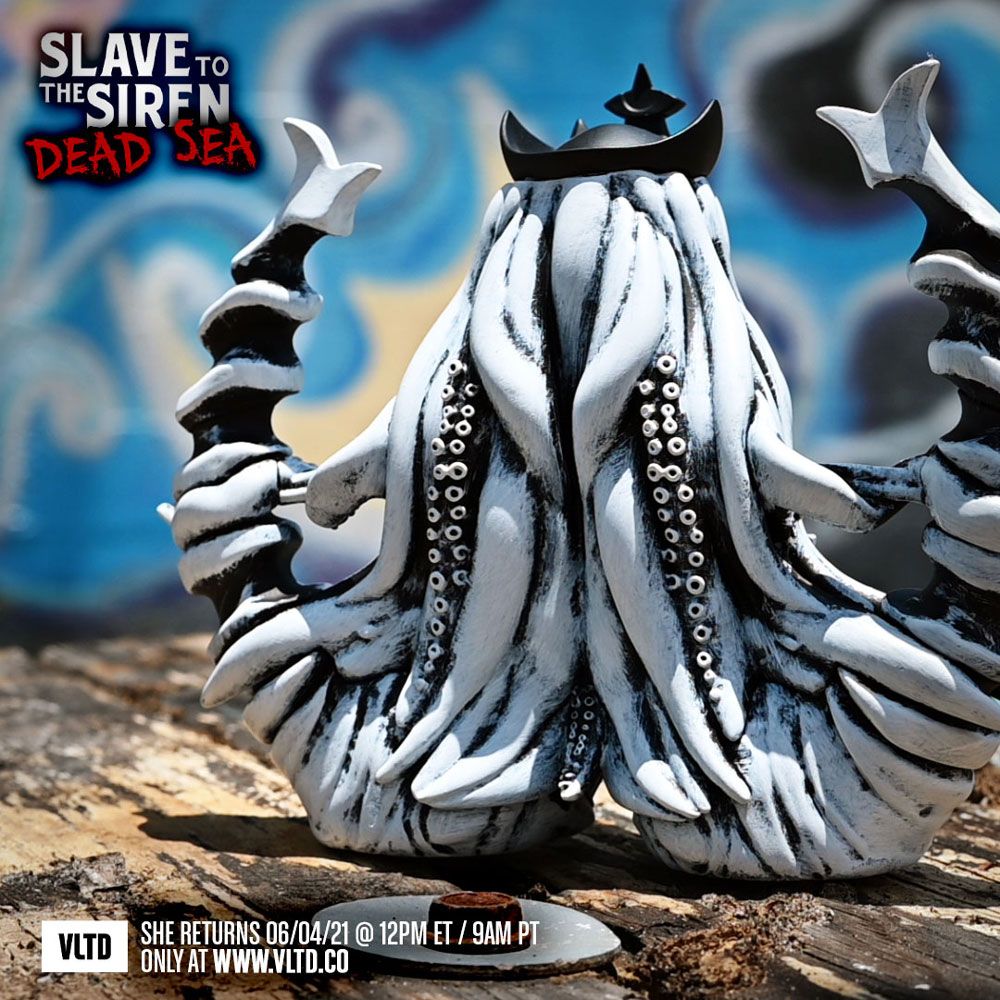 Love her or hate her, there's no denying her seductive powers and her ubiquity. She is pervasive. Her legend is eternal. Accompanied by her Sea Serpents, this Siren stands Tall at 6 inches, 8 inches Wide & 3 inches Deep. "Slave to the Siren" the
DEAD SEA
edition is sculpted by
Oasim Karmieh
, based on artwork by
RXse7en
, and produced by
Martian Toys
will be available exclusively at
www.VLTD.co
and through the VLTD App this Friday, June 4th, 2021 at 9am PST... this will be limited to just 99 pieces worldwide and will retail for $99.95 shipped and $119.95 for a bundle with the figure and a black metal 'Slave to the Siren' coffee tumbler!