Mighty Jaxx presents: 'Immaculate Confection: Gummi Bear' by artist Jason Freeny!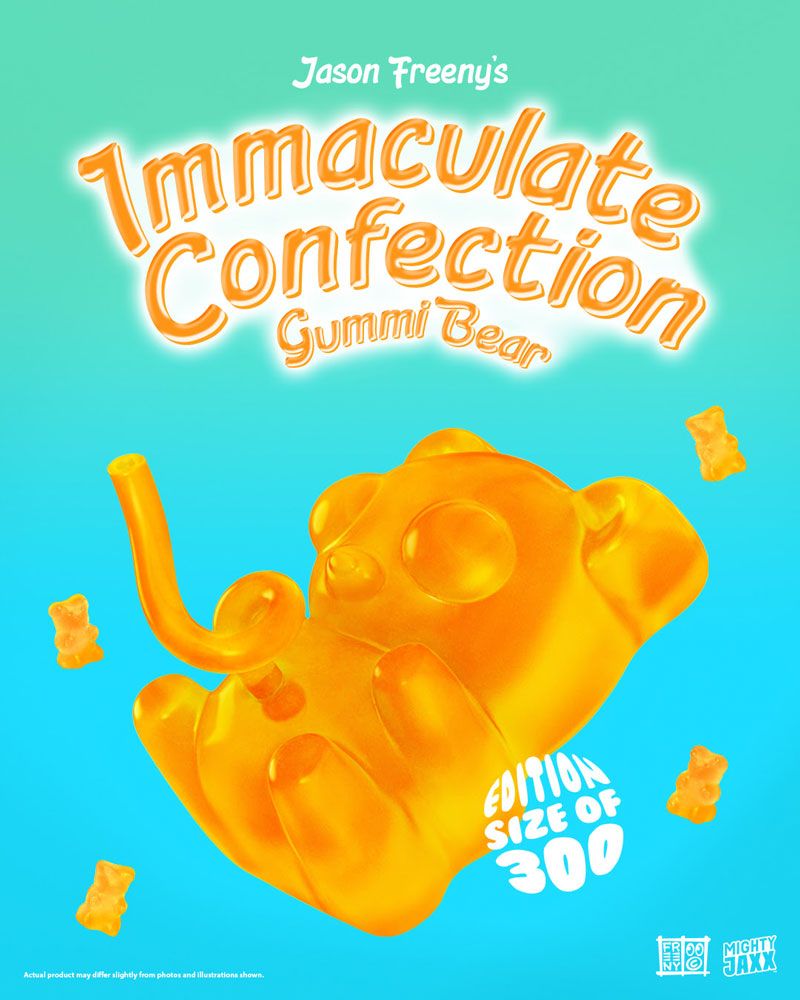 It's a miracle! "
Immaculate Confection
" is an original illustration by
Jason Freeny
, created in 2008. In 2021, the original design reborns as a set of 5 sculptures, hand sculpted by the artist himself. The artwork, which bears the meaning behind Jason's artist name Gummifetus, references a medical display model of the in utero fetal development of a baby gummi bear, from gumdrop to infant. The final stage of the transformation is now cast in clear polystone that mimics the color and transparency of a gummi bear. Produced by Mighty Jaxx, this 9.8" tall polystone resin art figure will be releasing
HERE
this Saturday, June 5th at 6am PST for $169 a pop and is limited to just 300 pieces (Pre-order - ships Nov 2021)!