Tenacious Toys exclusive Strange Flower Ushi-Oni by Cereal Box Toys! #TenaciousToys #Sofubi #Pokemon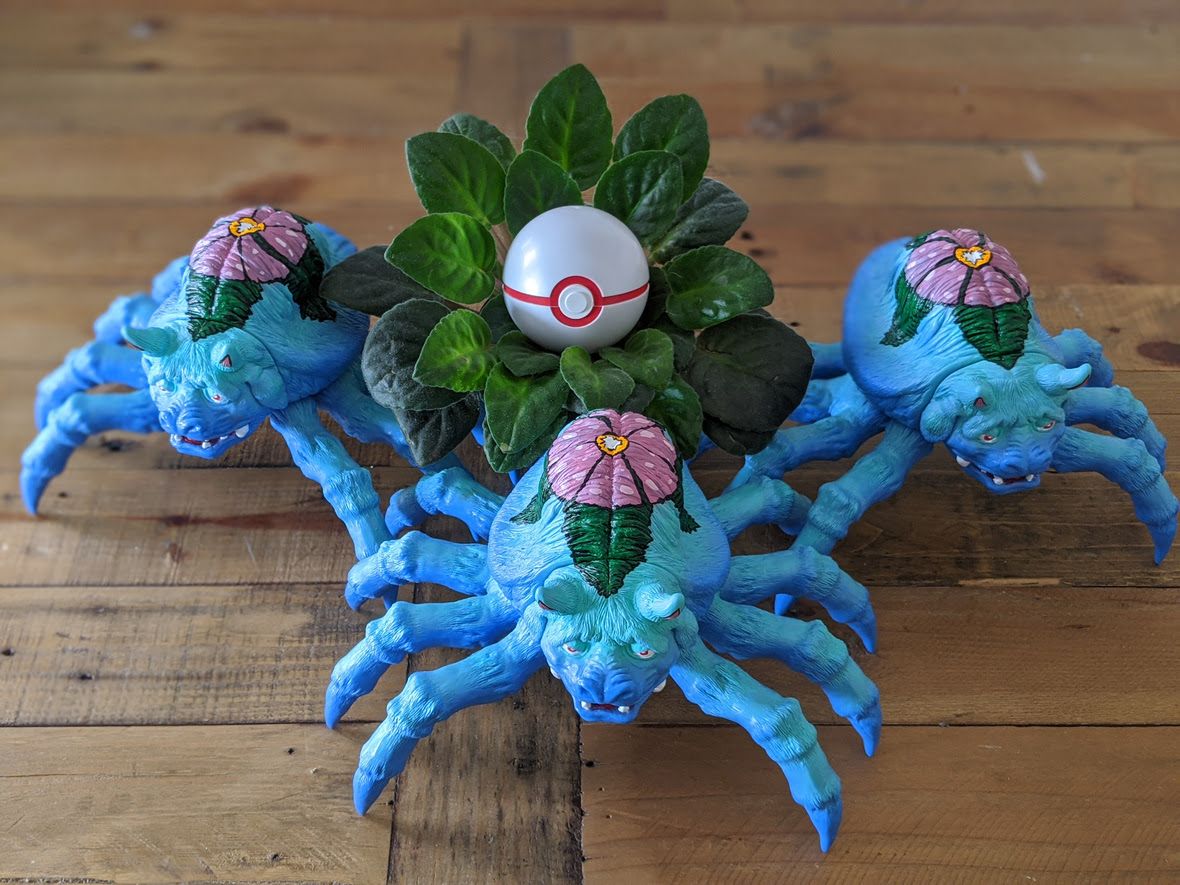 "Strange Flower" loves plodding through gardens, lounging with house plants, and sitting motionless on rotting logs for hours at a time. Has a nasty habit of digging up potted plants and napping in the resulting holes. "Strange Flower" only needs a sprinkle of water and a little shelf space to call home. Let "Strange Flower" Ushi-Oni hop into your toy, or plant, collection today!
Tenacious Toys
is teaming up with
Cereal Box Toys
to drop a special exclusive micro run of their Ushi-Oni soft vinyl platform this Friday, March 12th at 9am PST! The "Strange Flower" Ushi-Oni celebrates the theme of "awesome" toys with an awesome homage to 25 years of Pokemon.
Cereal Box Toys Go! is a collaborative effort between two brothers who grew up collecting, trading and raising Pokemon together. They've painted up 3 Ushi-Oni to represent their favorite flower-toad monster, Venusar, from Pokemon! Strange Flower features peppermint sprays on blue vinyl finished with acrylic details, each Ushi-Oni is a combination of both of their efforts. Strange Flower is limited to just 3 pieces. The Ushi Oni soft vinyl platform is made in Japan and measures 10" wide by 6" tall. Each of the three Strange Flowers are hand painted and numbered. Find them
HERE
at 9am PST this Friday, March 12th for $120 each.