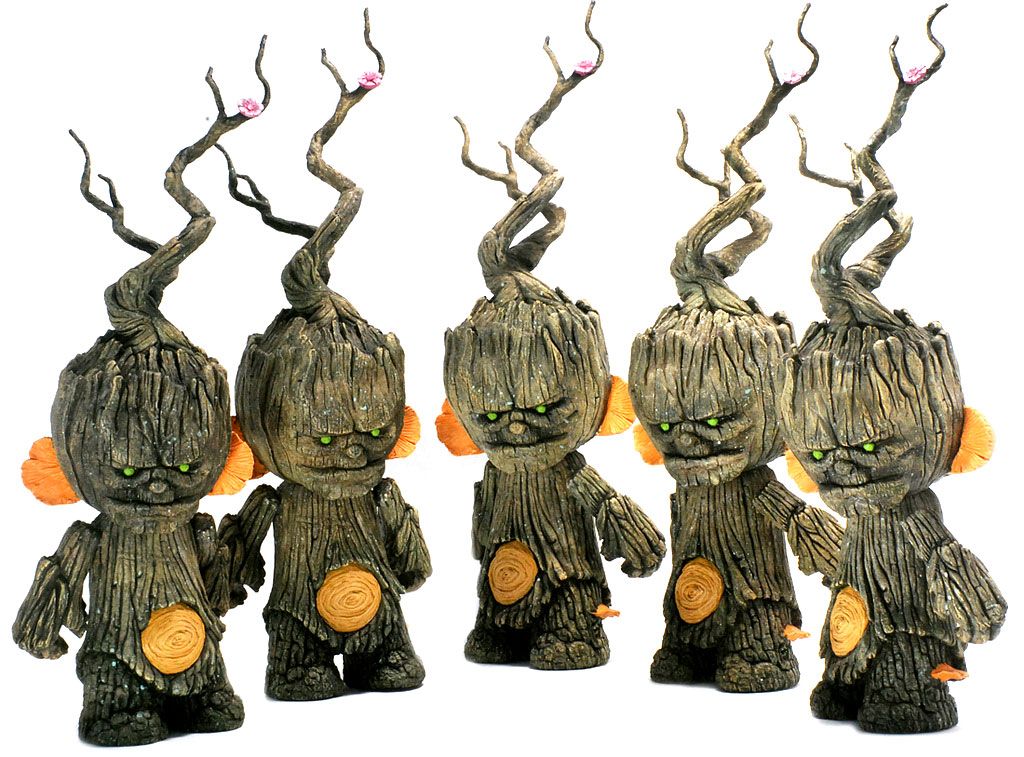 We posted up the work of Troy Stith a few days ago (
now lost in limbo but hopefully blogger will restore it
) for the upcoming "Vinyl Roots" 3-man show launching at
Dragatomi
tomorrow, and today we are getting a look at the amazing works of artist
Kevin Gosselin
as he continues to showcase his great sculpting talents with a bevy of figures for this show! To kick off this post is a figure that we have sen from Kevin in the past... but in my opinion we have not seen enough of them. He created a whole family of "Munny Ent's" all based on the Munny platform in which Kevin stretched the body an additional 2" to give the added tree effect... and then he took the OG sculpt and cast it in resin so for the show he will have 5 available at the show where each one is handed painted, signed and numbered.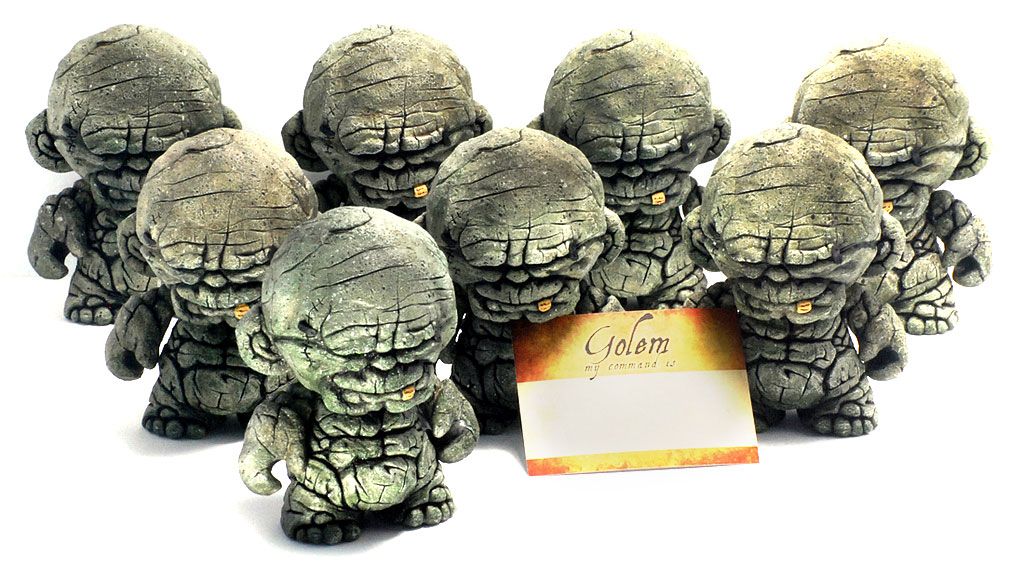 Up next is another familiar face if you follow the works of Kevin as he made a MEGA, a regular, and now a mini-series of his rad looking "
Stone Golem
"! Just like the previous figure Kevin did an amazing job not only sculpting, but molding and casting in resin... making 7 of these plus the OG sculpt available at the show! Each will come signed, numbered and includes a "
Golem, my command is card
" which will allow the owner to cast a command spell to their golem... KILLER!!!!
Sydney the Sapling
". This character according to Kevin is the result of a clumsily witch her broomstick into a giant oak tree, and some magic gone wrong... but honestly I see nothing wrong with this :-) I love how Kevin incorporated a ton of different elements into this piece like the rock, the leaves, the acorn... all morphing into a stunning looking character... great stuff man! Lastly is a cool looking field mouse who is out on a nature walk to study all the flora and fauna. It's cool how Kevin incorporated the acorn top as a hat, and that little satchel is the icing on the cake... so cool! For more pictures hit his
flickr
to see some wip pics and others angles of these figures... so who is going out??? I know Kevin is going to be there in person so if your were on the fence now you gotta go to meet him!
Dragatomi
2317 J Street
Sacramento, CA 95816
916-706-0535