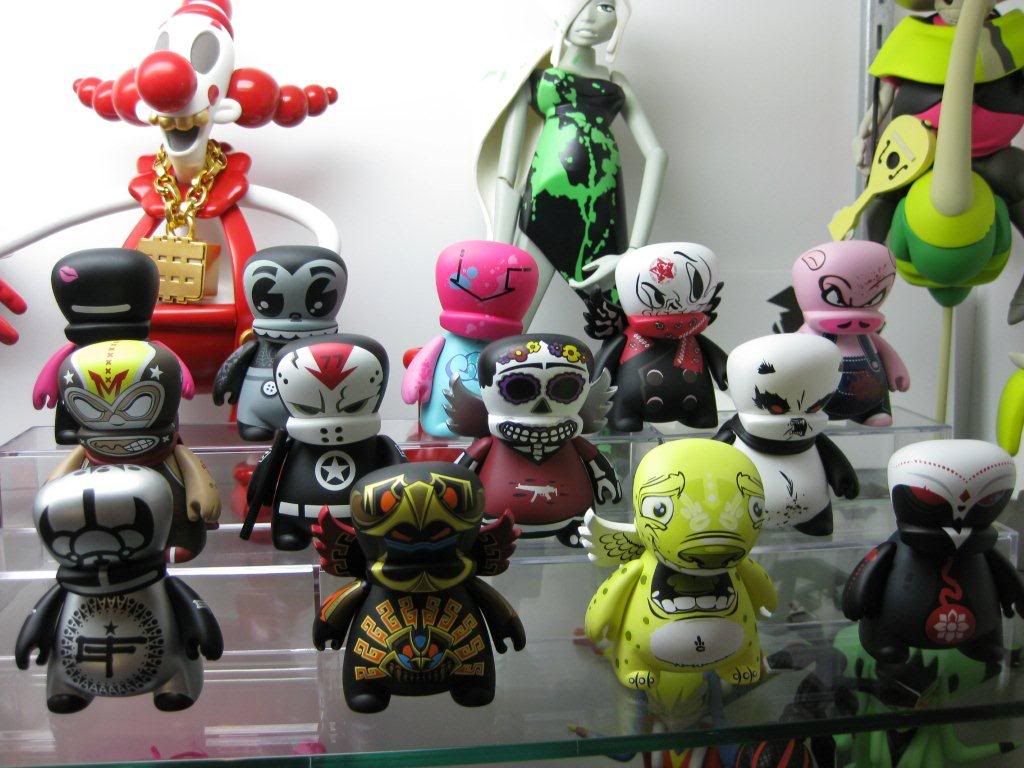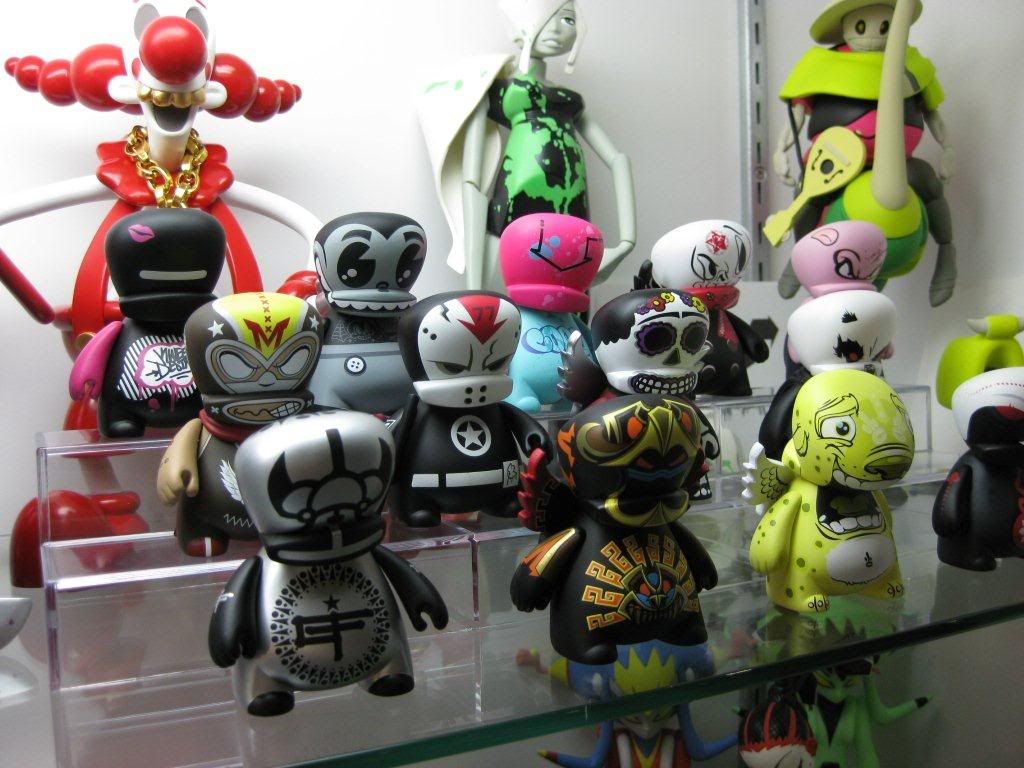 When standing around chopping it up with some great folks over at the DKE booth, I was there just in time to see the unveiling of the new mini figure series by
BIC Plastics
titled "
BIC Buddy
" artist series one. This series has an amazing amount of huge name artists, and is sure to get a ton of attention not only because of the artists involved, but for the quality of the product!
The artist list includes:
MAD, Marka27, Brandt Peters, Kathie Olivas, Cope2, kaNO, Jesse Hernandez, Scribe, Andrew Bell, Sket, Indie84, Angry Woebots, Ritzy Periwinkle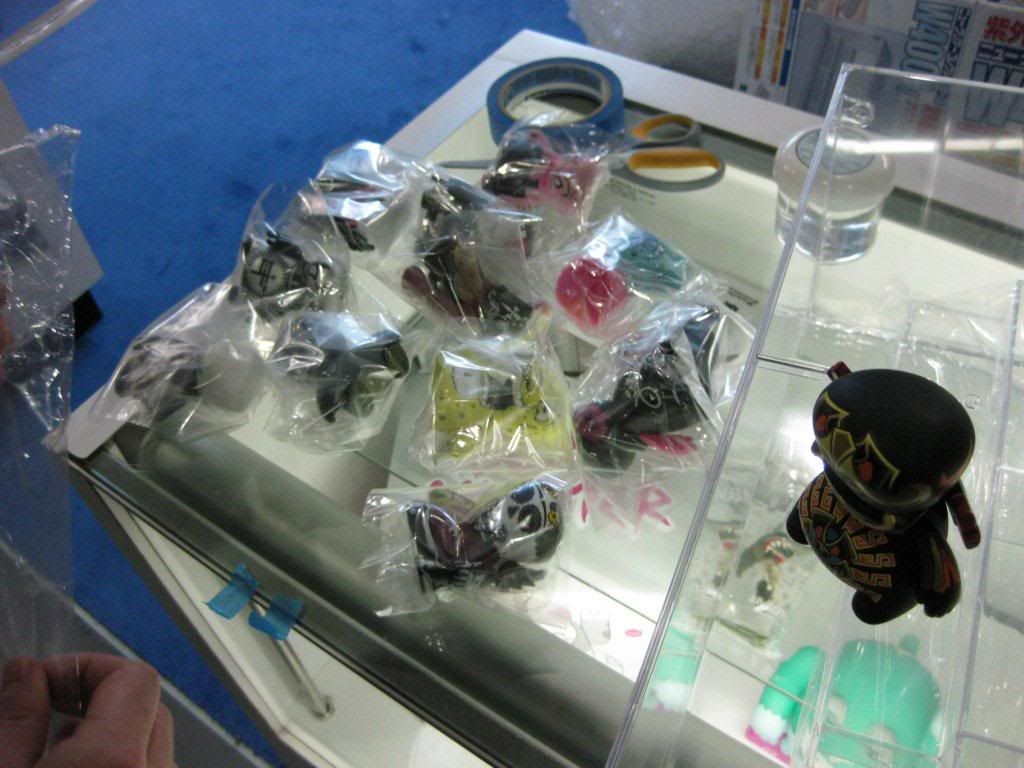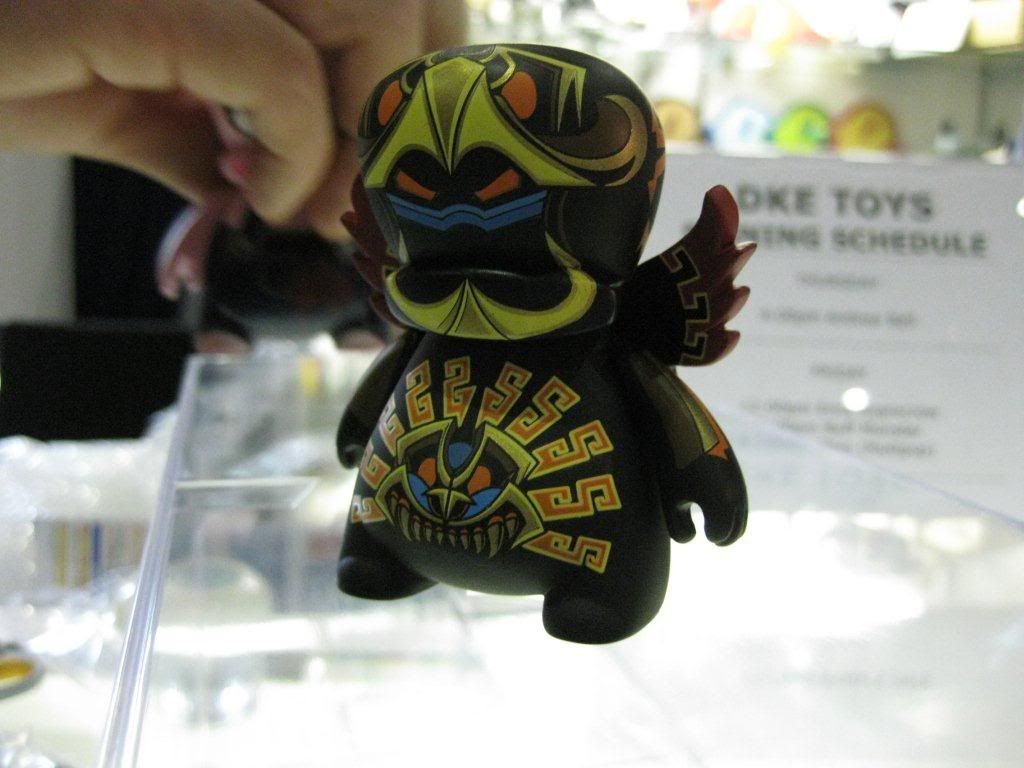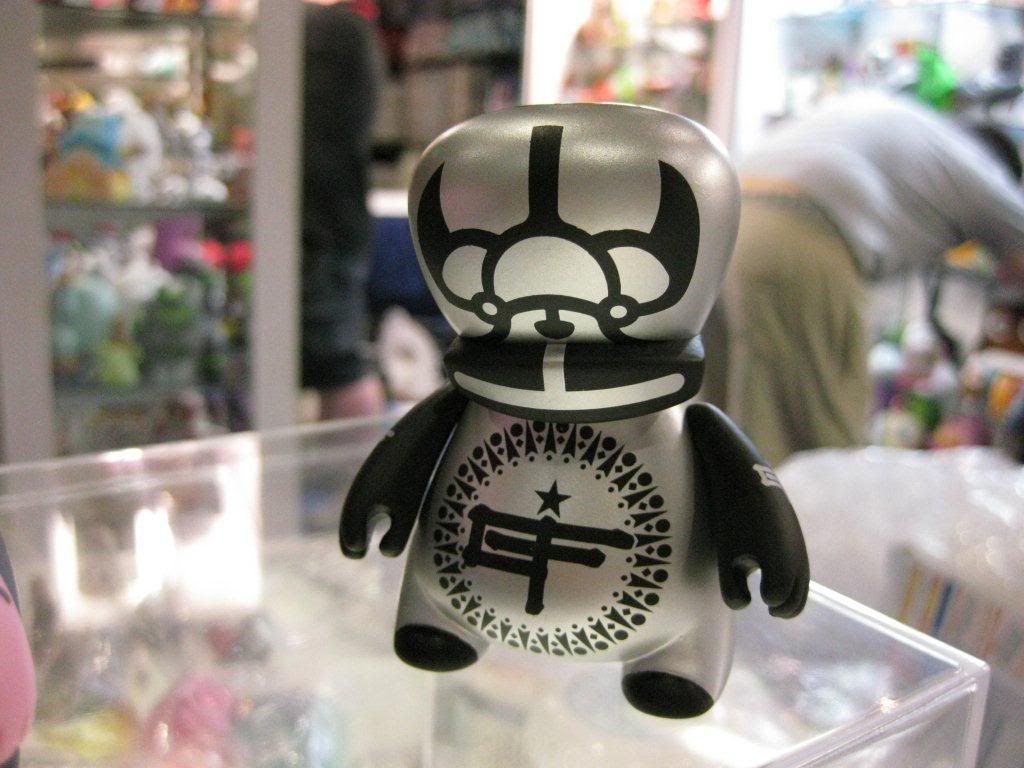 These at first look seemed interesting in shape! I was unsure of the protruding facial feature, but the artists involved did a great job designing with this element in mind. Some actually have accessories as well, like the wing attachment, and a gun. Also another thing to note, the quality control on what I saw was amazing, the paint lines were super crisp, and for such a small figure the detail is great. All in all these are going to be a great line of mini figures and I am looking forward to hearing what others have to say.