Mighty Jaxx presents: BirdKing (Dark Wraith Edition) by CROM!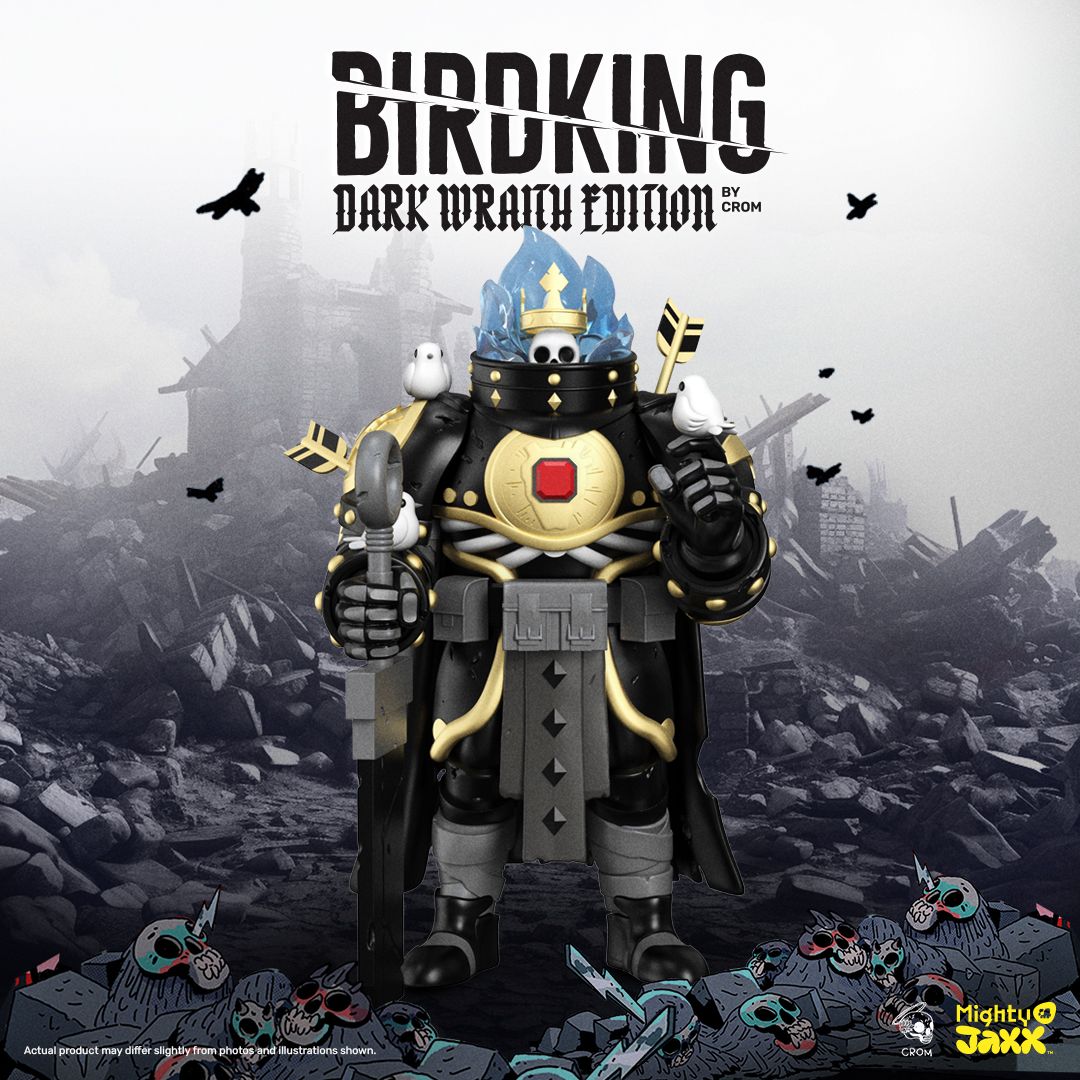 The mysterious guardian spirit from the land lurking with adventure, magic, and undead danger returns! BirdKing by
CROM
stands tall and mighty with birds carefully perching from its shoulder. With his skull surrounded by flames, wielding a large broadsword, his new outfit points toward his supreme majesty. At his heart lies a red gem, a hint towards a greater mystery surrounding this figure. Produced by
Mighty Jaxx
, the mighty adventures of the BirdKing returns–in a vintage blister packaging reminiscent of how action figures were packed during the golden age. This 'Dark Wraith' edition stands 10" tall, is limited to 300 pieces and is set to retail
HERE
this Saturday, September 9th at 6am PST for $169 a pop!