New from Mighty Jaxx - Breakout (Frost Edition) by Matt Bailey!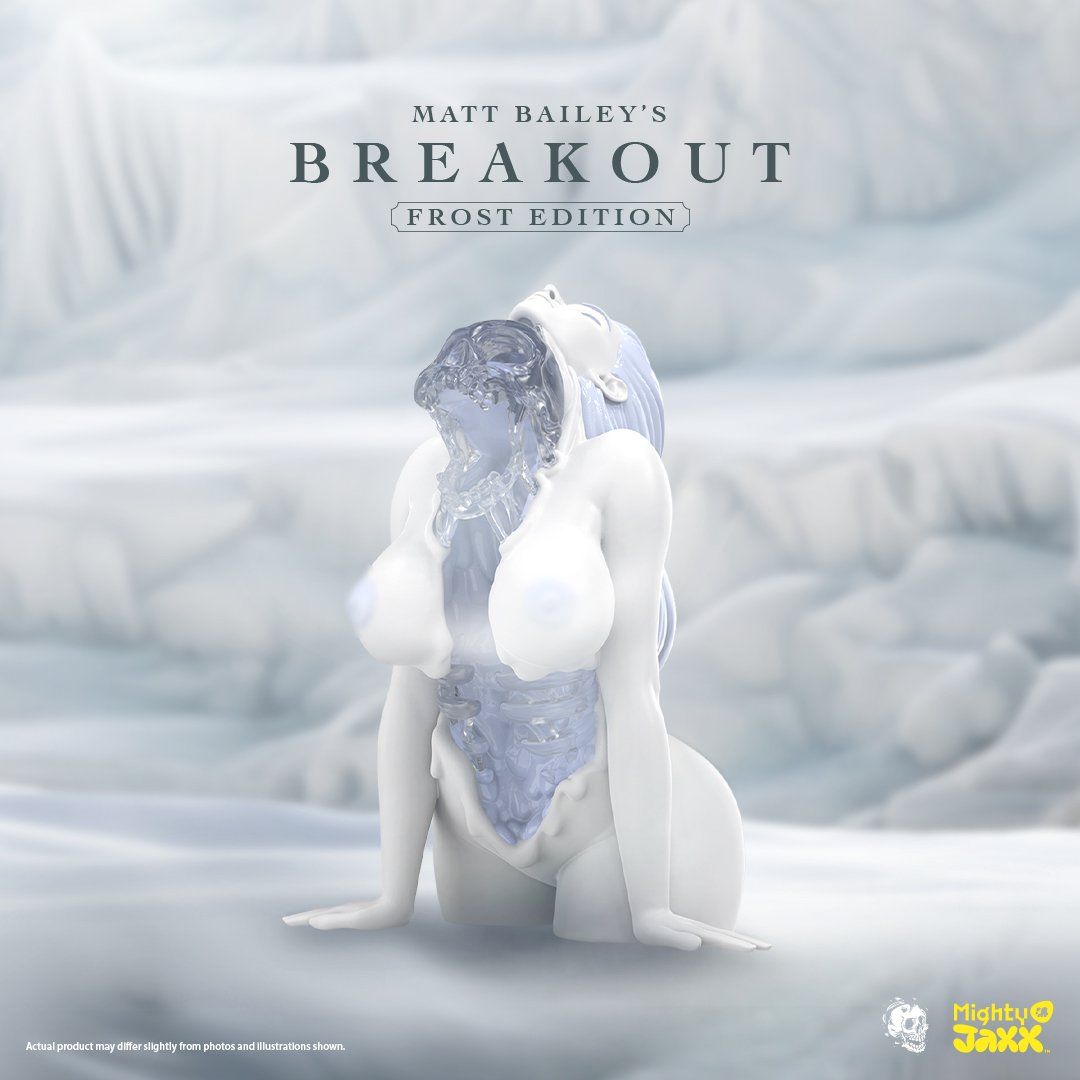 For better, for worse, till death do us apart. Yet, separation is an inevitability and so is the excruciating pain that follows—and the lady knows that all too well. Experiencing the excruciating pain of separation, her flesh tears apart from her bones and her chest, once filled with the warmth of love is now an empty void of nothingness.
Matt Bailey's
timeless Breakout returns in a special FROST edition, from
Mighty Jaxx
. Gone are the flames of passion, the lady feels cold inside out. Cold to touch, she lays it all bare. A frosty husk of who she used to be. This depth of emotions solidified. Sitting 8" tall, this will be up for pre-order
HERE
this coming Saturday, August 19th at 6am PST for $229 a pop!