Clutter presents: UPROAR! The Battle for Dead Beat City! (Solo & Group Show)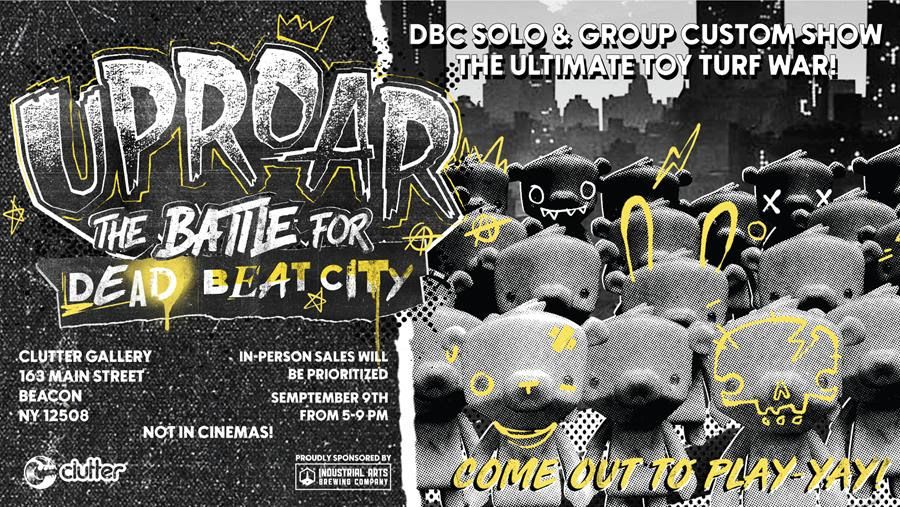 Clutter Gallery
and
Dead Beat City
proudly presents;
UPROAR! The Battle for Dead Beat City
. Taking inspiration from the movie "Warriors" each artist was provided a G.I.D blank vinyl Kuma Bear designed by Dead Beat City and produced by Clutter to customize! Not only that, each artist was asked to create a member of a crew/tribe that lives in and protects an area of Dead Beat City!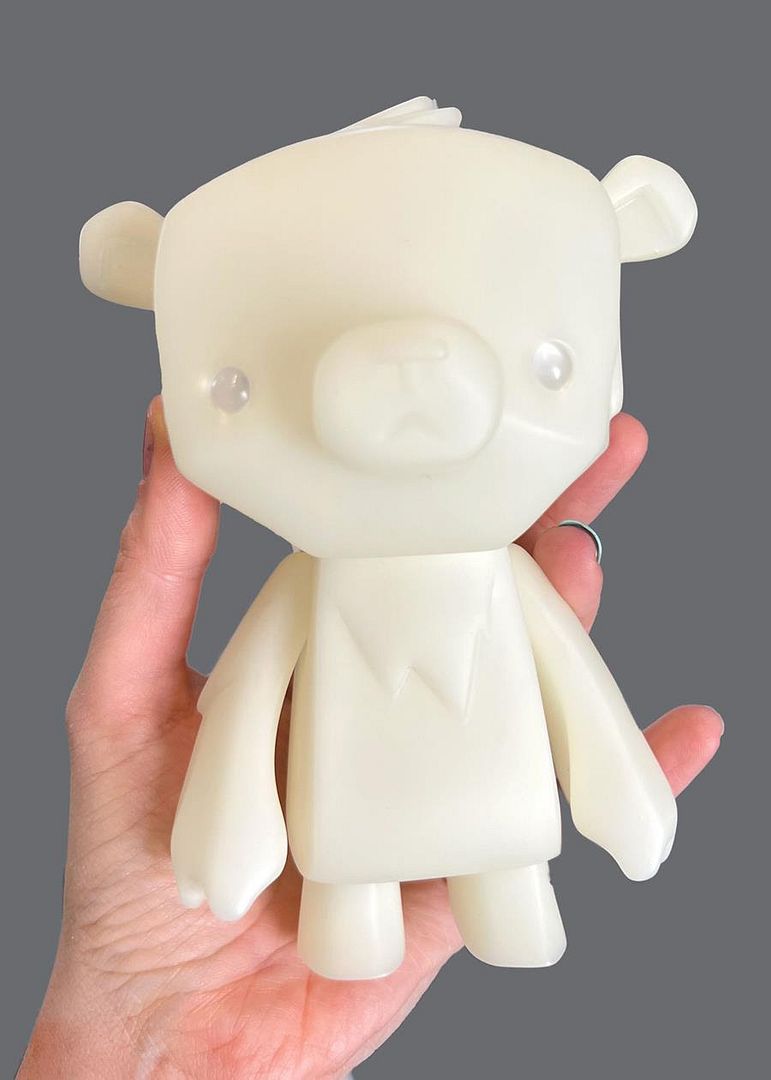 Artist include:
5thturtle • Betso • Boom Goon • Break Bones • Brucaroni • Codeczombie • Crso Monkey • Czee13 • Deaf Clown • Drillone • Evil Dave • Fluff Riot • Fly Boy • Gabbie • Hot Actor • Jason Siu • Jcorp • JELLY KOE • Klav • Labomonkeys • Le Cyklop • Lisa Rae Hansen /// I BREAK TOYS • Mike Strick • Mizna Wada • Motley Miscreation • Muffinman • Mumbot • Niakie • One Eyed Girl • Owlberry Lane • Ramona • Revise D • Rundmb (David Bishop) • The Bots • Vanessa Ramirez • Zpro
.
Be sure to keep your eyes peeled for a map of Dead Beat City because a few days after the gallery show opening, Clutter will pitch neighboring crews against each other on
Instagram
Stories. YOU! The adoring fans will vote on your favorite! The winners will go through to the next round to face a new crew. The map will be updated and shared as crews take new territory from each other. The battle will continue until the final two crews go head-to-head in the ultimate battle for control of Dead Beat City! Your vote is extremely important to the crews of Dead Beat City. Not only could your vote cast the champion of Dead Beat City, but the winner will also get to design the First "Artist Edition" Vinyl Kuma Bear Production Set!