Yerman (Mascot Edition) releasing this weekend at Five Points Fest from Depressed Monsters!
The brand new Yerman toy from Ryan over at
Depressed Monsters
is finally here! We know they've been making us wait way too long, as their last sculpt was in 2017... but it's finally here, the brand new Yerman resin toy will be finally available as a Five Point Fests exclusive available at booth I5. Depressed Monsters last sculpts always sell out super fast (with some going as high as $2k during our livestream selling events during the pandemic) and so they wanted to make sure this next release was extra special.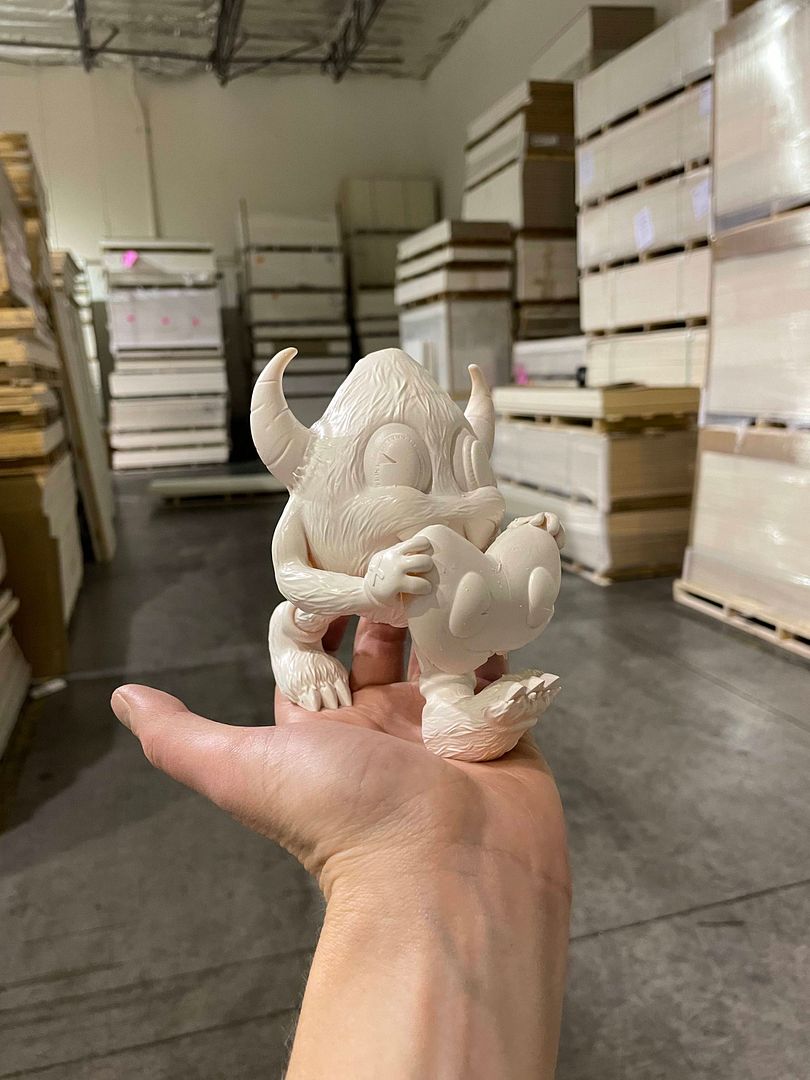 Ryan brought all production in house so every toy is pulled by him and the design is based off a recent drawing that he's been using on shirts and such. Ryan's background is in marketing, he was working in tech doing brand marketing for the past 10 years and is now a full time working artist as of 2020 and so for this new design he wanted to pull from his advertising background and this new sculpt is based off the 1940s mascots! This is the first time utilzing his popular Skele-Heart character as a toy as well, as Yerman is holding him while walking. This toy is super cool and Ryan is very excited to release it! Oh, and on top of the figs, there will be plush and other apparel at the booth as well.
What you can expect: Monochrome Design (hand-painted by me), Edition of 5 Yerman Brown available at $150, Edition of 5 1/1 Color Editions available at $250, Black, White, Pink (SOLD), Blue, Army Green (SOLD), edition of 10 available exclusively at Five Points Festival (remainders will be on his website
depressedmonsters.com
after the festival.)