Pyramid Artifact "Fink Style" resin art multiple & other goodies announced from Maximum Fluoride!
Maximum Fluoride
(Mike Fisher Custom Artwork) will be dropping the latest edition of his Pyramid Artifact resin sculpts on June 7th. This is the third piece in the collection that started a decade ago. This new version is a more cartoon-like version of the original "all seeing eye" inspired Pyramid Artifact. Coming from a more Ed Roth/ Rat Fink type feel the thing is intentionally ugly and nasty with just enough fun built in to make you smile a little.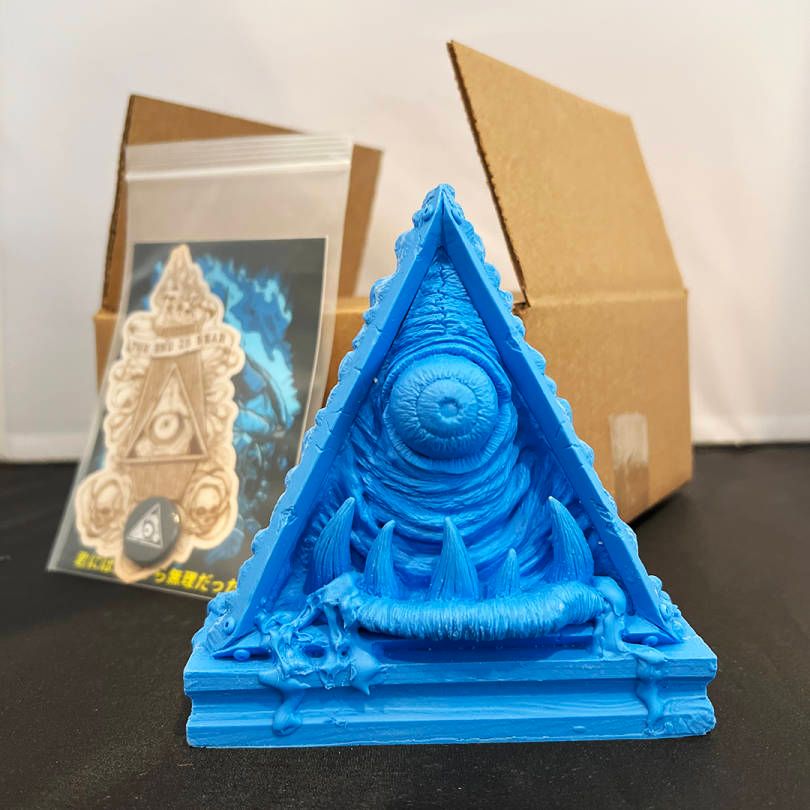 This is a short run of 12 in white and three in a blue colorway. Maximum Fluoride will also be releasing 10 pieces of the original Pyramid Artifact that were published by
Frank Kozik
and Happy Plastics as well as a few other odd pieces of the original Pyramid and the Bone Coffin pieces that had been held back from original drops over the last decade.
Everything ships with stickers, buttons, patches and whatever else is laying around to throw in a box. Historically, these pieces have all sold out within a day of release so keep your eyes peeled to the
MFCA store
to grab one while you can... that being said, several new MFCA/ Maximum Fluoride shirt designs will also be available in the store - so stock up!