WATDAFAC Toys x Rob Flowers - "Vogel Selbesterkenntnis" resin art toy released!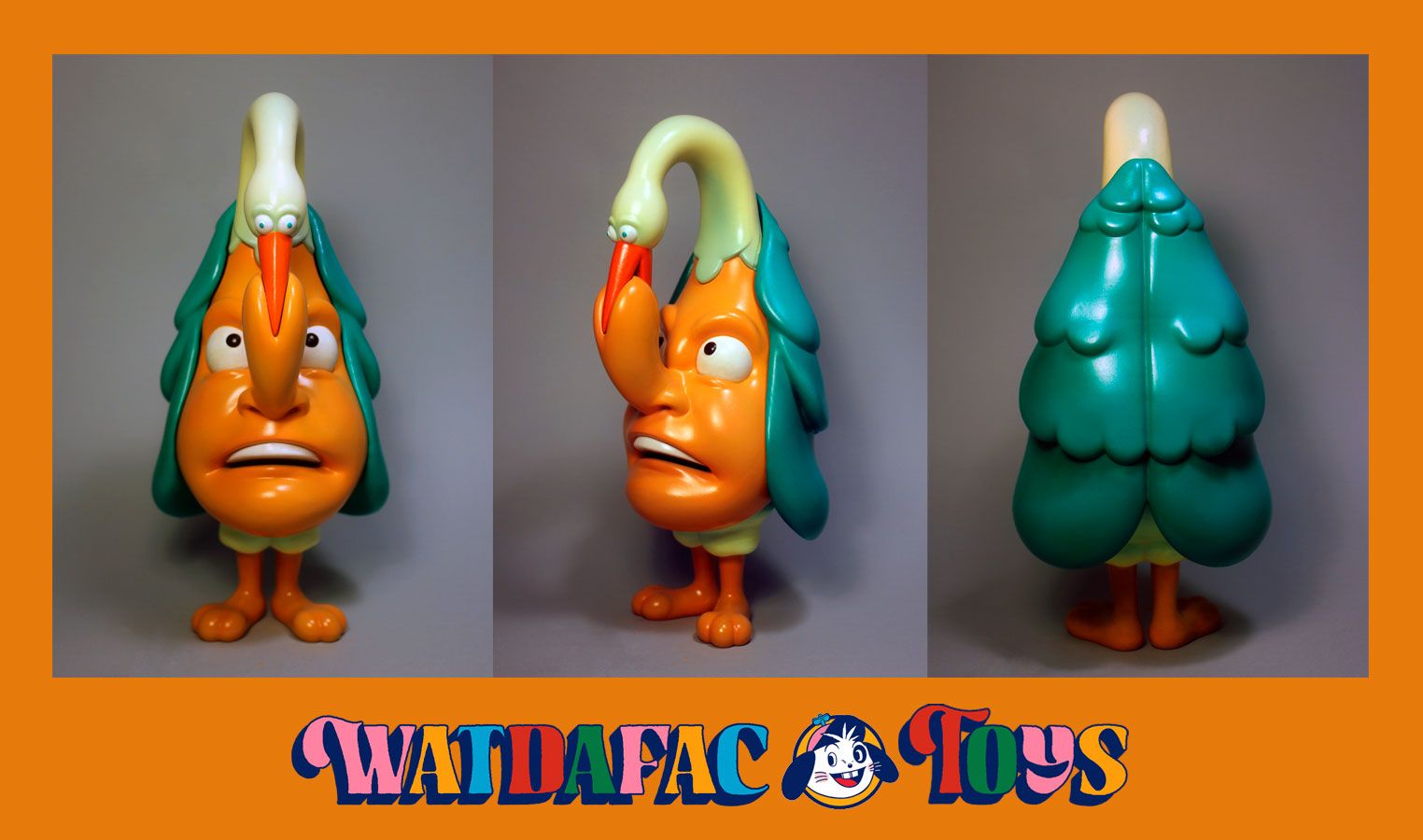 I love getting emails from artists who have been working behind the scenes, only to pop out with a rad release... and that's exactly what artist Rob Flowers has done with his "Vogel Selbesterkenntnis"! Rob is a UK based illustrator and toy collector that has been working on a project with Spanish toy manufacturer Manuel Donada (known as
Watdafac Toys
) on a figure that inspired by his visit to Vienna last year and discovering the motif "Vogel Selbesterkenntnis", (The Bird of Self-Knowledge) at The Volkskundemuseum Wien (Folklore Museum Vienna) - they use the motif as their official logo and are looking to add a piece to their permanent collection (Rob mentions that he is in discussions about this atm).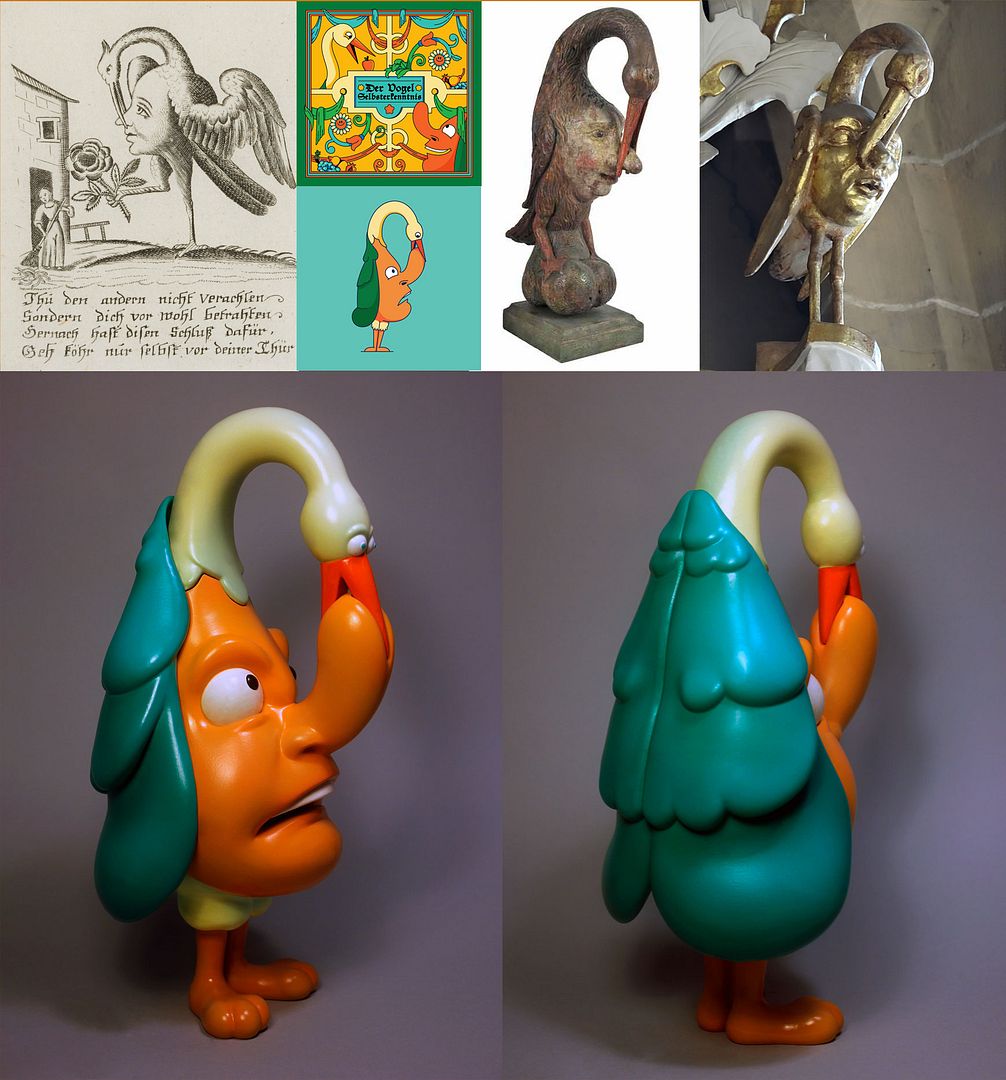 "Vogel Selbesterkenntnis" was a popular motif in the Age of Enlightenment and is from the German proverb "Nimm dich Selbsterkenntnis bei der Nase" ("take yourself by the nose"). This 9.5" tall resin figure looks extremely cool and I absolutely love the story behind it! All pieces are handmade finished and painted and are up for grabs
HERE
right now for €230($248)... and they are very limited, just 10 pieces, so grab one while you can!