New from Mighty Jaxx - CosmiQ x One Piece: Luffy
See your favorite character in a new, photo-worthy light with
CosmiQ x One Piece: Luffy
. Traveling through a portal from The New World into modern-day Japan, Luffy gains a fashionable glo-up. Looking fresh in trendy streetwear, discover new adventures with the Straw Hat Crew in CosmiQ One Piece. Luffy is a character beloved by many, so it's no surprise that he's often reimagined!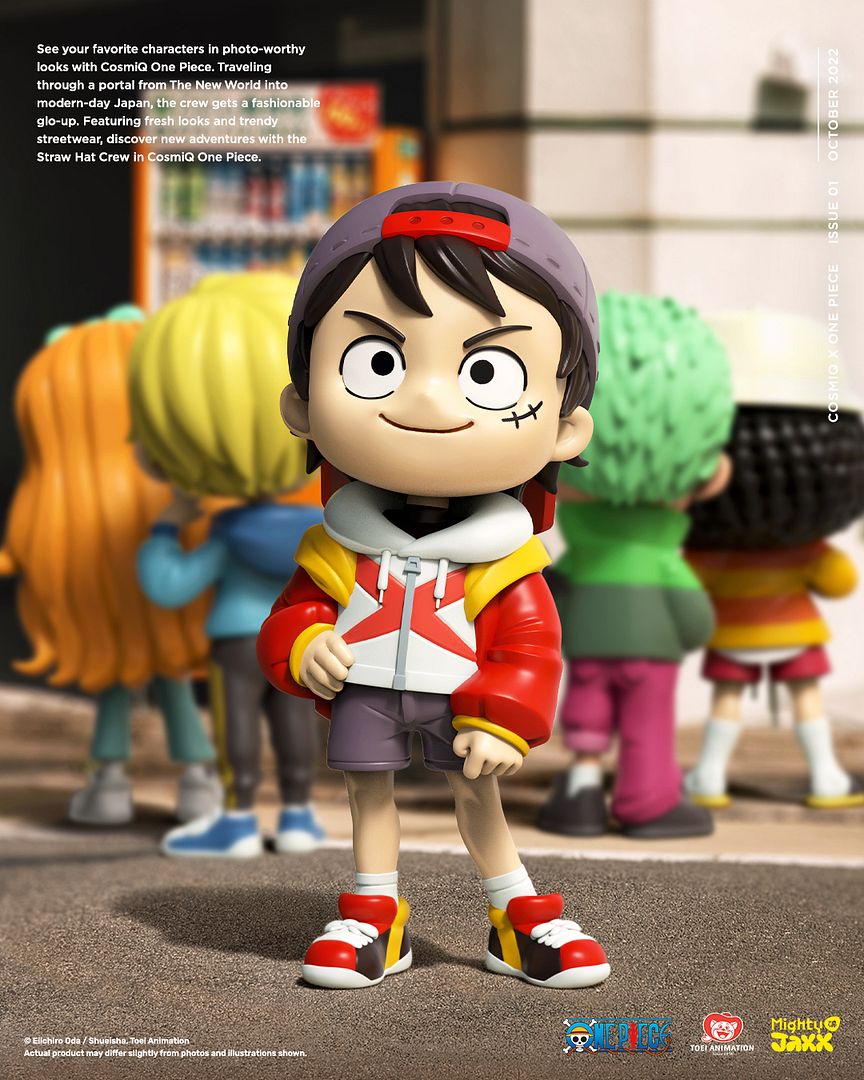 The new
CosmiQ x One Piece: Luffy,
from the folks over at
Mighty Jaxx
, brings Captain of the Straw Hat Pirates into modern-day Japan. Standing 8" tall, this vinyl figure will be up for pre-order
HERE
this coming Saturday, October 8th at 6am PST for $169 a pop... but do note, this item is limited to:
Hong Kong, Macau, Malaysia, Philippines, Singapore, Taiwan, Thailand, United States of America, Canada, Australia, New Zealand, South Africa, China, France, Benelux, Spain, Andorra, Italy, Germany, Austria, Switzerland and United Kingdom -
so if you are not located in these regions, find a mule!