Hungry?!?! Well, a new batch of dreadfully delicious Furrybones have just been released!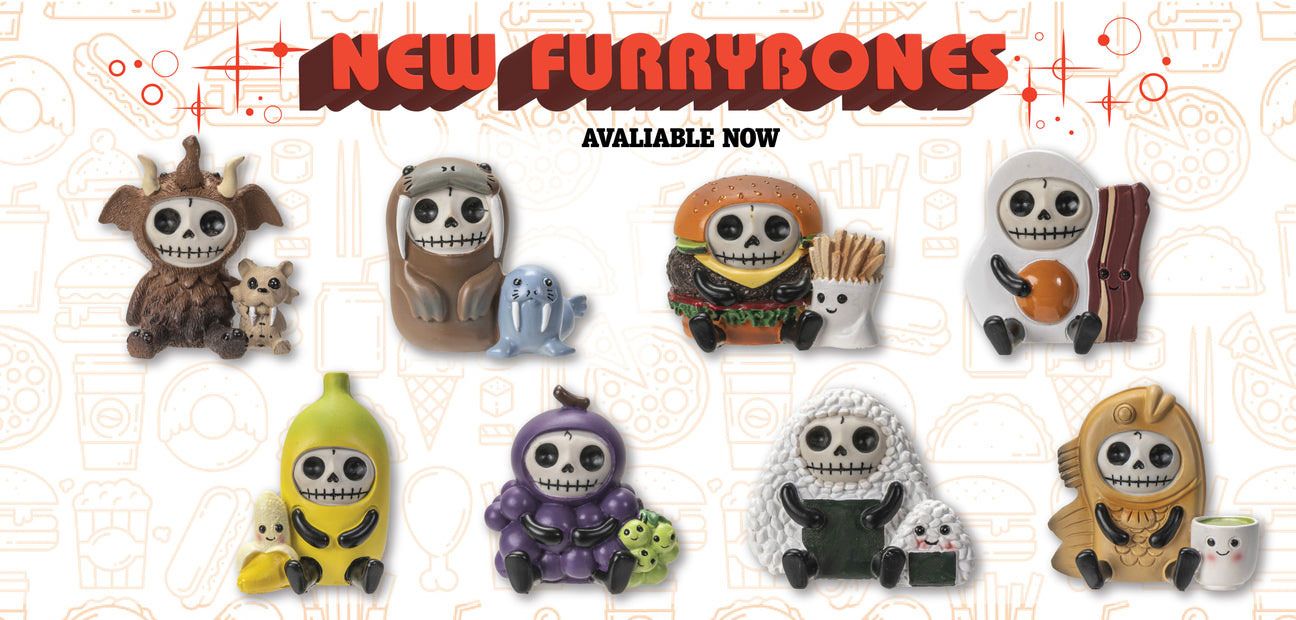 Brand new from the mind of Misaki Sawada, a new batch of
Furrybones
are up for grabs! These cute and delicious characters are as follows:
Burger (Burger and Fries), Budo (Grapes), Tai (Japanese Dessert Taiyaki), Musubi (Rice Ball Snack), Na Na (Banana), and Sunny (Bacon and Eggs)
. Don't they make you hungry?!?! Well, these 3" tall resin figures run the gamut on what your imagination can think up... and if you don't see one above that you like, there are over 100+ more figures from you to choose from - and at $14.99 a pop, you can definitly start a collection very easily! Head on over
HERE
right now to start shopping!