NYCC 2022 releases from Martian Toys... now online!!!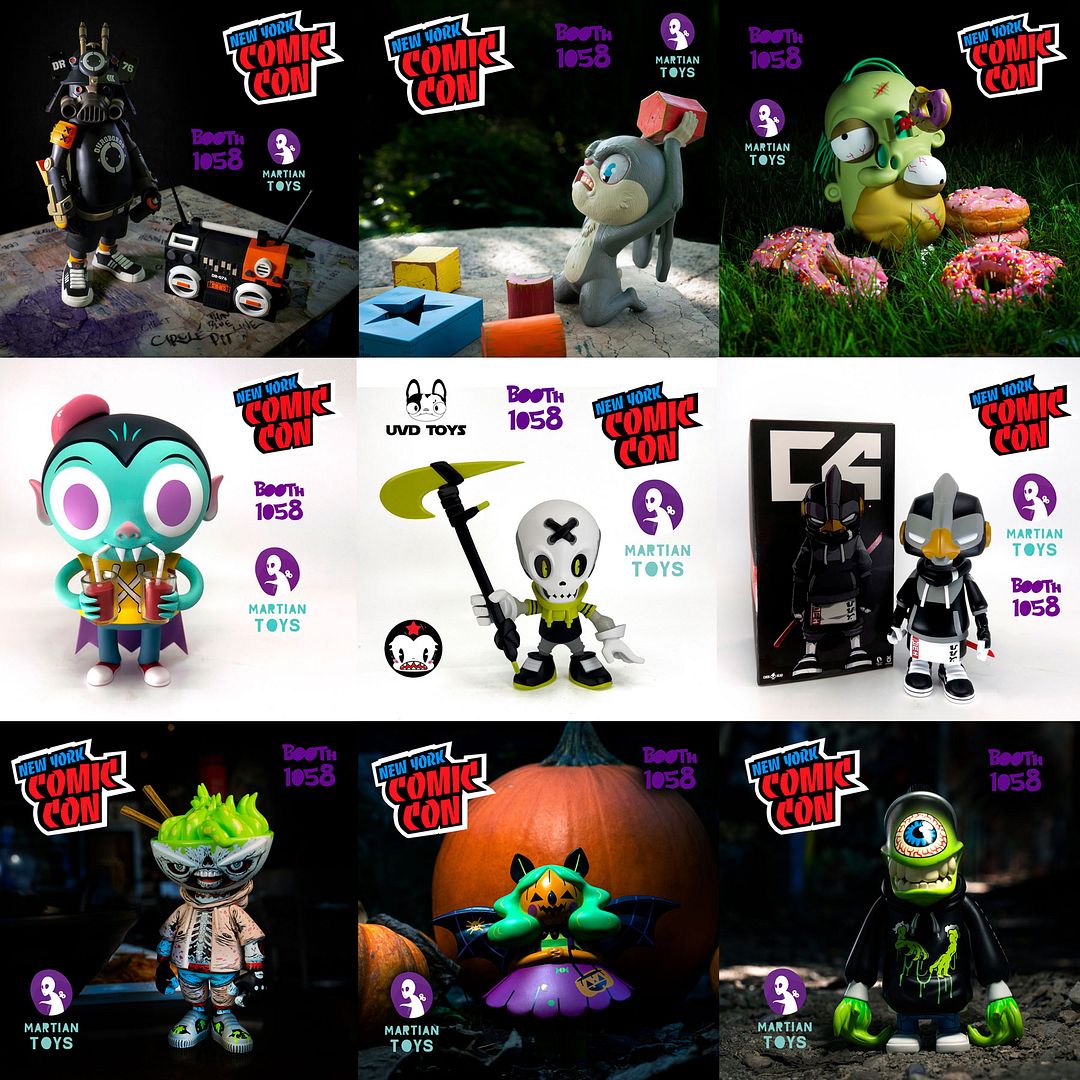 Did you miss out on NYCC this year?!?! Well, don't have FOMO as the folks over at
Martian Toys
have just put up for grabs their remaing stock of their figures they debut at the con! All the Brand NEW Vinyl and Resins and CUSTOMS, OH MY! Featuring the following, and more:
Dekai DR76 - 16inch w 6in Boombox by Dragon76 - C4 by Creon ChknHead - Donut Brain ZOMBIE - Unagi Raw-Man CHOP SUEY by James Groman - Mad Spraycan Mutant CYCLOPS by Pitch Grim - What the Effing Eff IS UP DOC? by The Chung! - Midnight Moon Bat TRICK OR TREAT by Nightly Made - Ded Stock VOLT by KwestOne x UVD Toys - Martian Exclusive - Resin Hello Raw-man MILES MORALES by Hot Actor
- yeah, so much goodness... say goodbye to your saving account ;-) Head on over to
Martian Toys
now to get shopping!