Strangecat Toys presents: "Sunshine and Deep Depths" a Custom Sank Toys Show!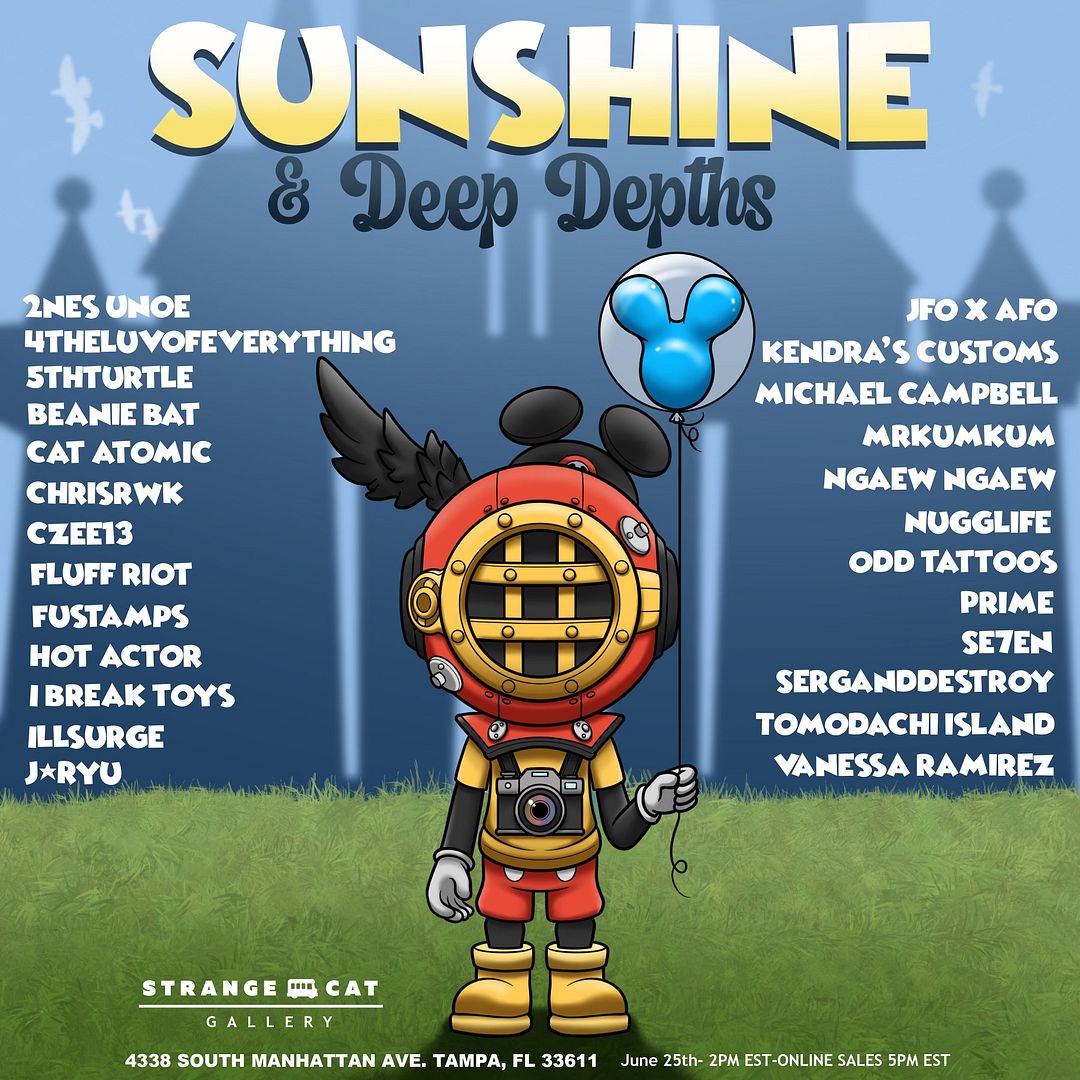 Sunshine & Deep Depths... a custom
Sank Toys
show on multiple platforms launches this coming Saturday, June 25th at
Strangecat Toys Gallery
(4338 South Manhattan Ave. Tampa, FL 33611) in sunny Florida, and for this show, artists have been asked to tackle multiple Sank Toys platforms... and as you can see from the pictures in this post, the artists pulled out all the stops, some seriously amazing works!
The artist lineup includes:
@2nes_unoe @4theluvofeverything @5thturtle@beaniebat @cat.atomic @chrisrwk @czee13art @fluffriot@fustamps @hot_actor_ @ibreaktoys @illsurge @jryuart@the_jfo @kendrascustoms @michaelcampbellart@mrkumkum @ngaewngaew.official @nugglife @oddtattoos@inprimewetrust @rxseven @officialserganddestroy@tomodachiisland @vanessa_ramirez
! This show opens on Saturday, June 25th at 11am PST and pieces that last into the evening can be found online
HERE
at 2pm PST!