Stormy Vault invades Five Points Festival!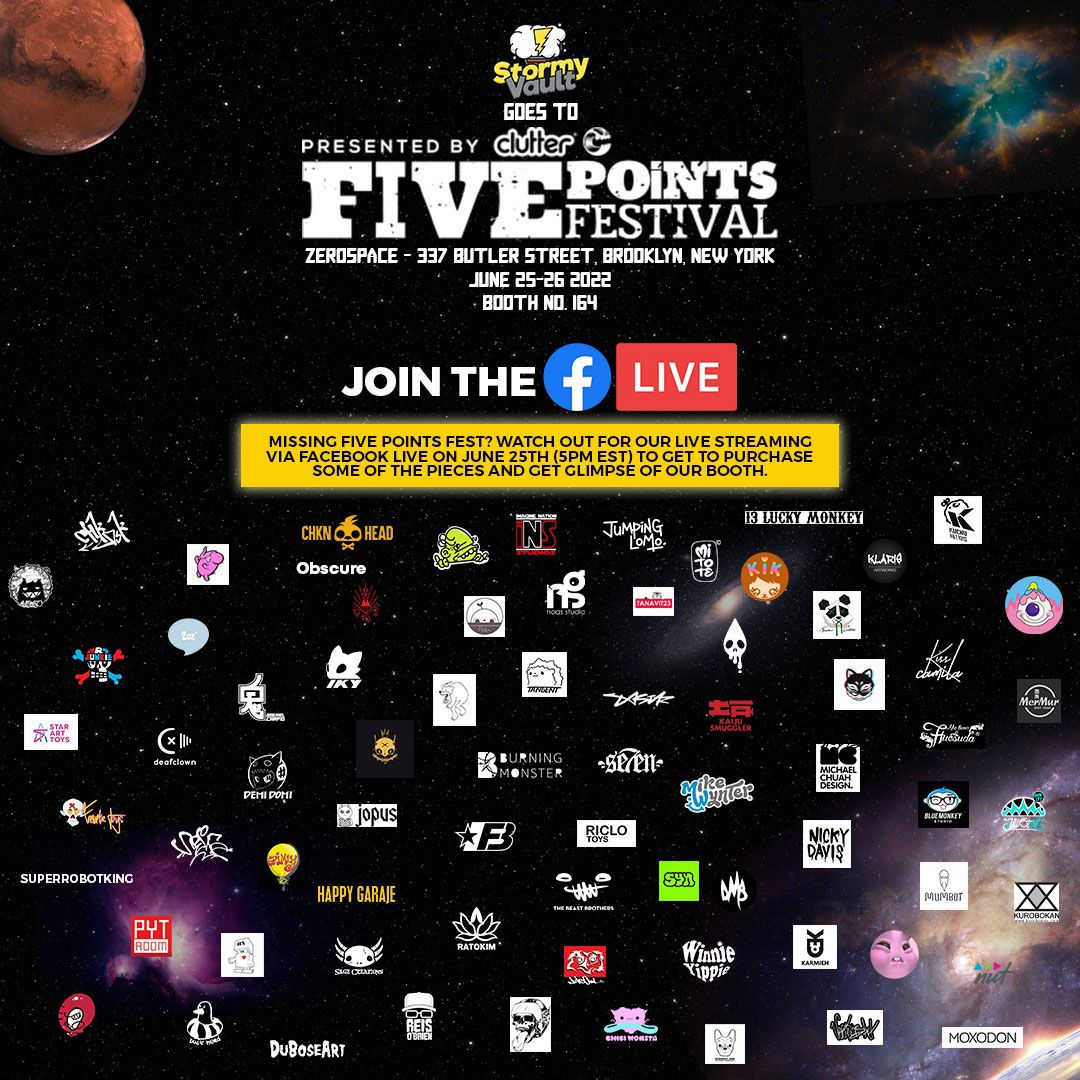 For Five Points Festival, the folks over at
Stormy Vault
collaborated with over 74 artists who will showcase their original art figures and customs in thier booth (Booth #164) at ZeroSpace, Brooklyn, NYC this June 25-26. Amazing art toys will also be auctioned at the event and collectors can place bids in person at the event and online through forms that they will be sharing. Aside from that, Stormy Vault also have some cool giveaways for collectors to join in on!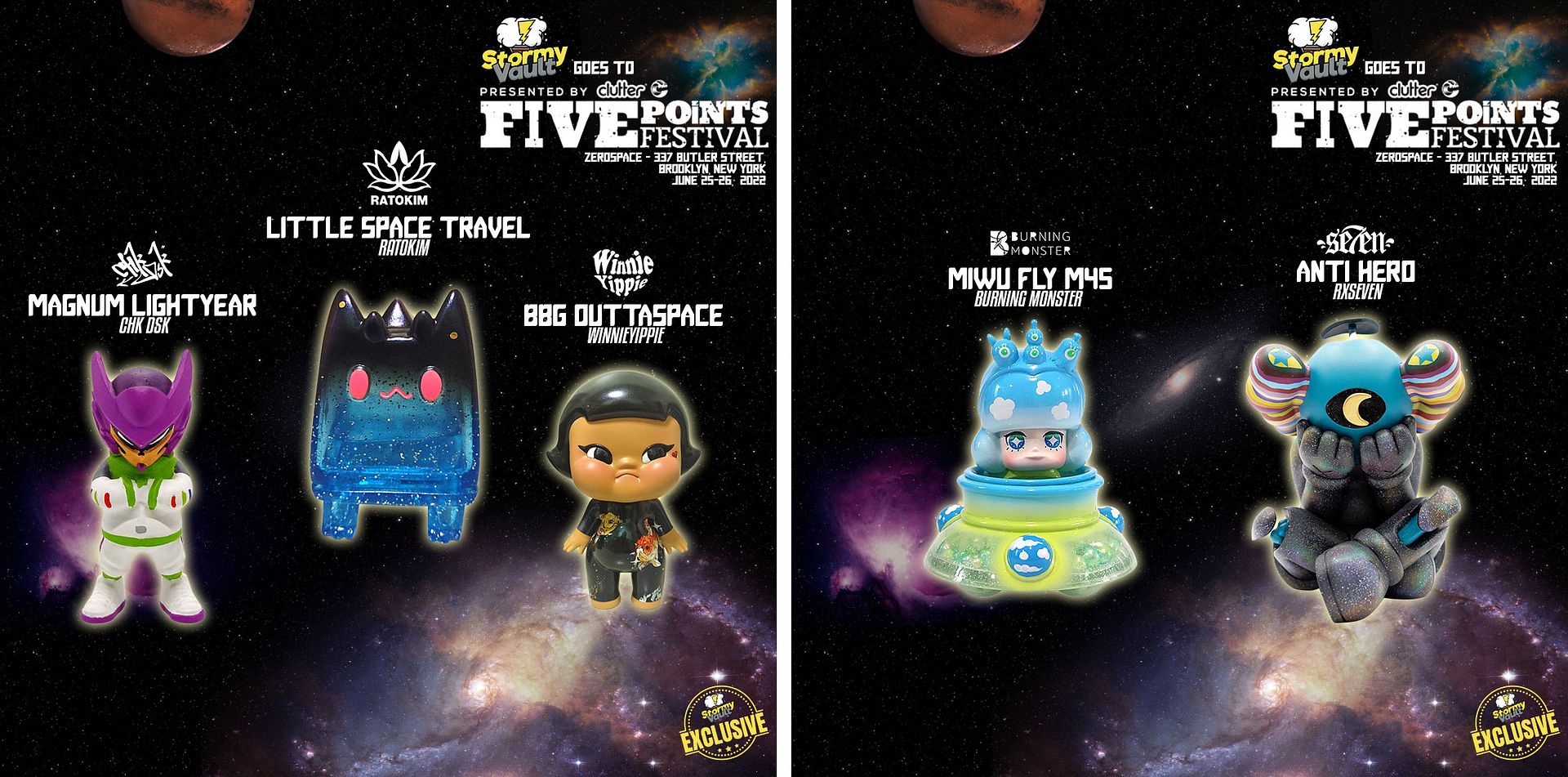 For those who won't be attending Five Points Fest, Stormy Vault will be live streaming via
Facebook Live
on June 25th ( 5PM ET ) to give collectors a chance to purchase some pieces from the event and give a glimpse of their booth... and it will be packed with works from the following artists: @chknhead, @rundmbvinyl @jaredcircusbear @kendrascustoms @reisobrien @veratwinsart @chk_dsk @rxseven @goopmassta @angelonce @nickydavis @13luckymonkey @hxstudio @jumping.lomo @naito_oru @venomfencer @tangent.toy @gabotprime @happygaraje @michaelchuah @syn.too @zebulonsf @shinichirokato @_._kik_._ @mumbot @mr_mitote @ratokim @kuchupack @thebeastbrothers @duboseart @tanavit23 @kwestone @kiss_camila_art @bluee_monkeey @winnieyippie @ssu_hongg @mykil_frenetic @dastar_art @moxodon @chibimoustra @duckhead @rvam80 @min.kyoung.kim @karmiehtoys @alonso.saints @genkosha @_snackrabbit @mike_wynter @fly_boy_co @mermurstudio @mellevalahuesuda @stararttoys @obscureakg @riclotoys @imaginenationstudios @iky.z @klaris.orfinada @poriin_poriin @earth_meekrut @kurobokan @boyish_doll @grimlytoys @chapteronetshirt @__2oz__ @patricknevs @ceresomonky @kaijusmuggler @boobotcher @sagecreationz @superrobotking @deafclown @kaijusteven @nogsstudio and @jopus.88 - yeah... some serious heat, and check out some of the previewed figures Stormy Vault sent over for us to share with you!