New from Mighty Jaxx: Mr. Twisty (Vandalized Edition) by Jason Freeny!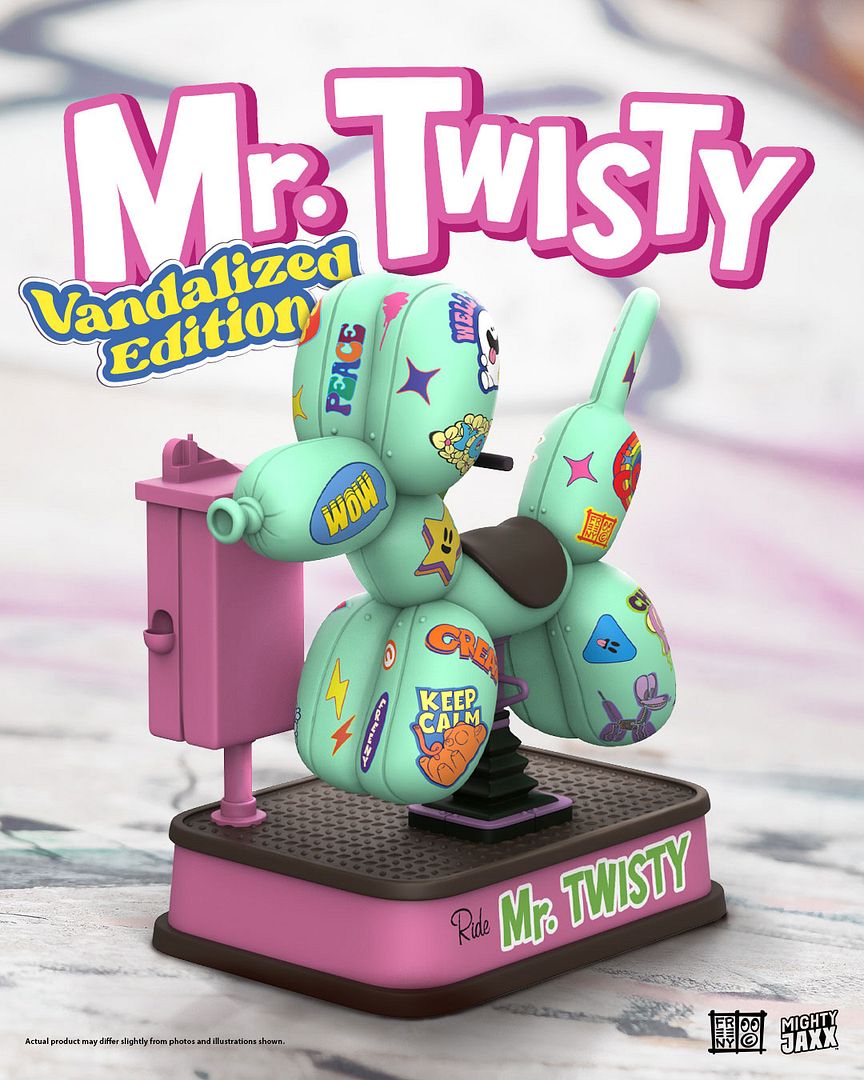 Someone dropped a coin and Mr. Twisty by Jason Freeny and
Mighty Jaxx
is back in operation! Originally hand-sculpted by the artist using epoxy clay, this fun piece is reminiscent of the kiddie rides that filled many of our childhoods.
Mr. Twisty (Vandalized Edition)
features all its original details, with an addition of colorful decor left behind by young, playful riders, leaving it looking more vibrant than ever... just check out that video below to see for yourself!
Now made into a limited edition vinyl collectible, go on endless imaginative rides with Mr. Twisty! I absolutely love the stickers plastered all over the machine... such a fun/cool edition! Standing 9" tall and retailing for $199 a pop, this will be in stock and ready to ship
HERE
this coming Saturday, June 25th at 6am PST!