DKE Toys at SDCC 2022 - all the info... LIVE and IN-PERSON!
DKE Toys
is exhibiting at San Diego Comic Con 2022, an in-person event, July 20-24. The DKE Toys booth (#2643) will be set up at the San Diego Convention Center. No DKE warehouse, no Zoom, just Dov back in the booth... In an effort to not alienate their online customer base that they have cultivated over the past few years, DKE is offering all exclusives for sale
online
FIRST at 12NOON PACIFIC on Friday, July 15th. Catch Dov a few minutes before noon on
Instagram LIVE
to kick off the online sale and answer any questions. Anything not sold out may be temporarily taken off the site to go to the live show starting on July 20th. And anything left over will go back on the site when they return.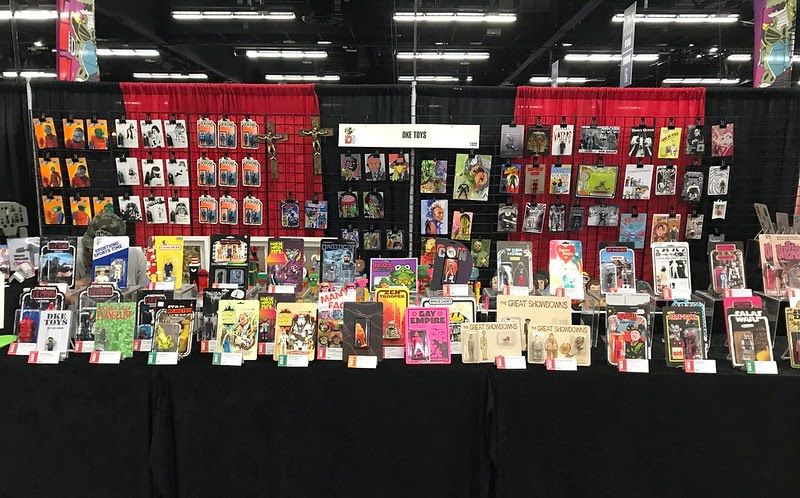 DKE will have over 30 exclusive releases! (Artist list below.) In addition, they will have one mini art show - Bear Wars - by Ghanaian poster artist Magasco & Luke Chueh includes a hand cast 3.75" scale figure on 12x9" painted wood panel. 40 pieces to choose from. Stay tuned for details on all the releases... Featured Artists for SDCC 2022 include: