MC Puppy Tang & Skateboard Girl Queency by Han Ning & Li Yan of AICHIAILE!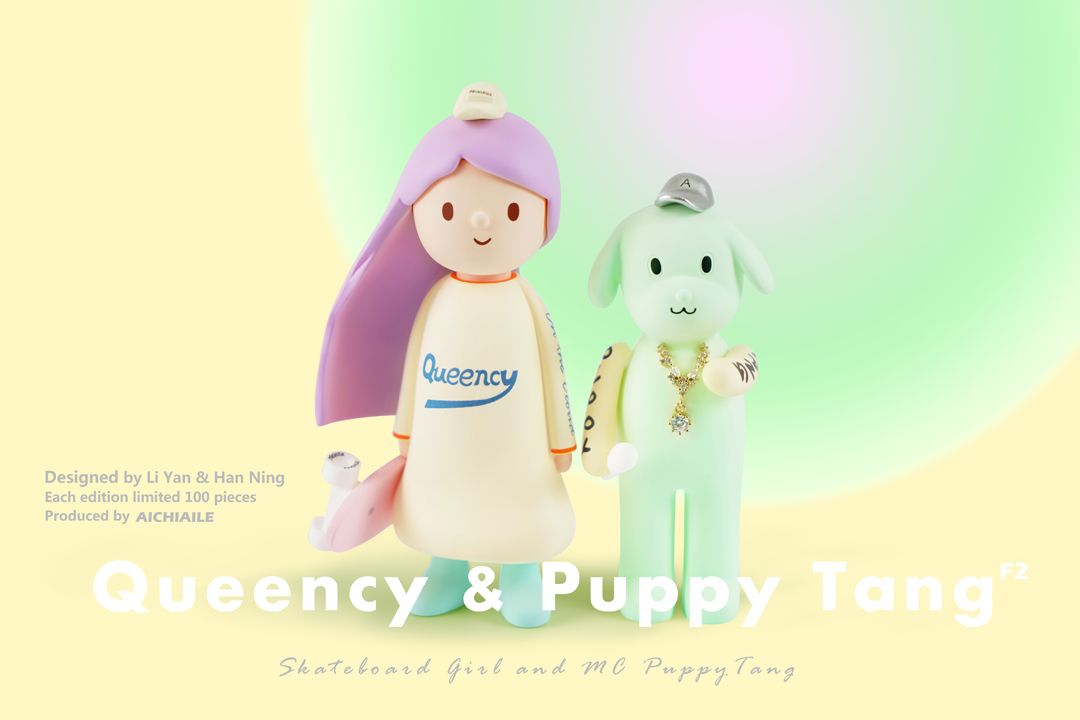 Han Ning
is back... but this time, it's not a Space Puppy - BUT - there is a dog involved ;-) Han has teamed up with
Li Yan
(
Aichiaile
) to create a very fun and fresh new release featuring characters that each artist is known for... Puppy Tang and Queency - introducing "
MC Puppy Tang
" designed by Han Ning and "
Skateboard Girl Queency
" by Li Yan! Puppy Tang stands 4" tall ($70 each) where Queency stands 5" tall ($74 each) and these resin figures are limited to 100 pieces each! If interested in them, shoot an email off to Aichiale (aichiaile@sina.com), let them know your name, city, and country along with what figure you would like to purchase!