In Prime We Trust x Strangecat Toys - Soul Breaker 'OG' edition announced!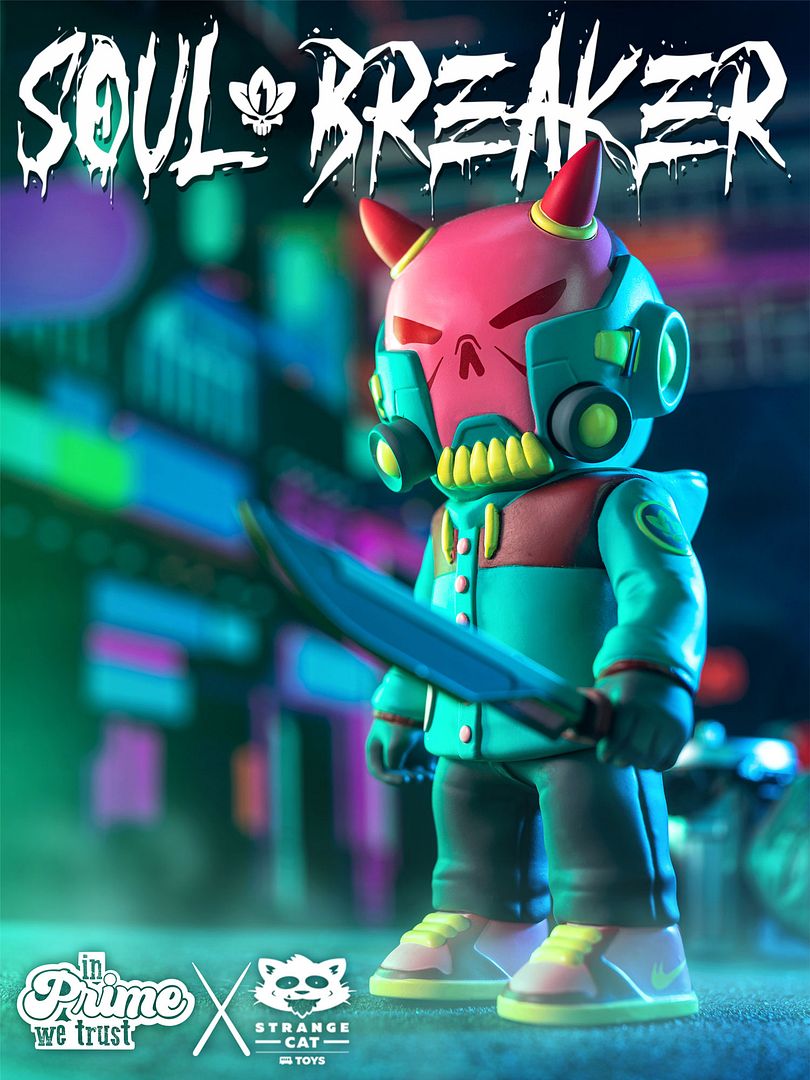 "
The Soul Breaker wears many masks... The year is 2099, with earth mostly abandoned chaos and looting are common place. The impoverished people of earth have been secluded to outskirts of New York City, fending for themselves while the powerful reign supreme. The Soul Breaker is about to change the current societal order.
" New from
Strangecat Toys
comes the
Soul Breaker
vinyl figure created by
In Prime We Trust
... and hot damn does this look great! This 'OG' edition stands 5" tall and made from vinyl/pvc, this wicked looking figure comes with a sword accessory... ready to take on anyone who comes in his way. I'm really digging the cyberpunk aesthetic that's been releasing from SCT as of late... and this new figure fits perfectly into said universe. Limited to just 100 pieces, this is releasing
HERE
this coming Friday, April 15th for $85 a pop!