Jason Freeny x Mighty Jaxx - Immaculate Confection: Gummi Fetus (Blue Rasberry Edition)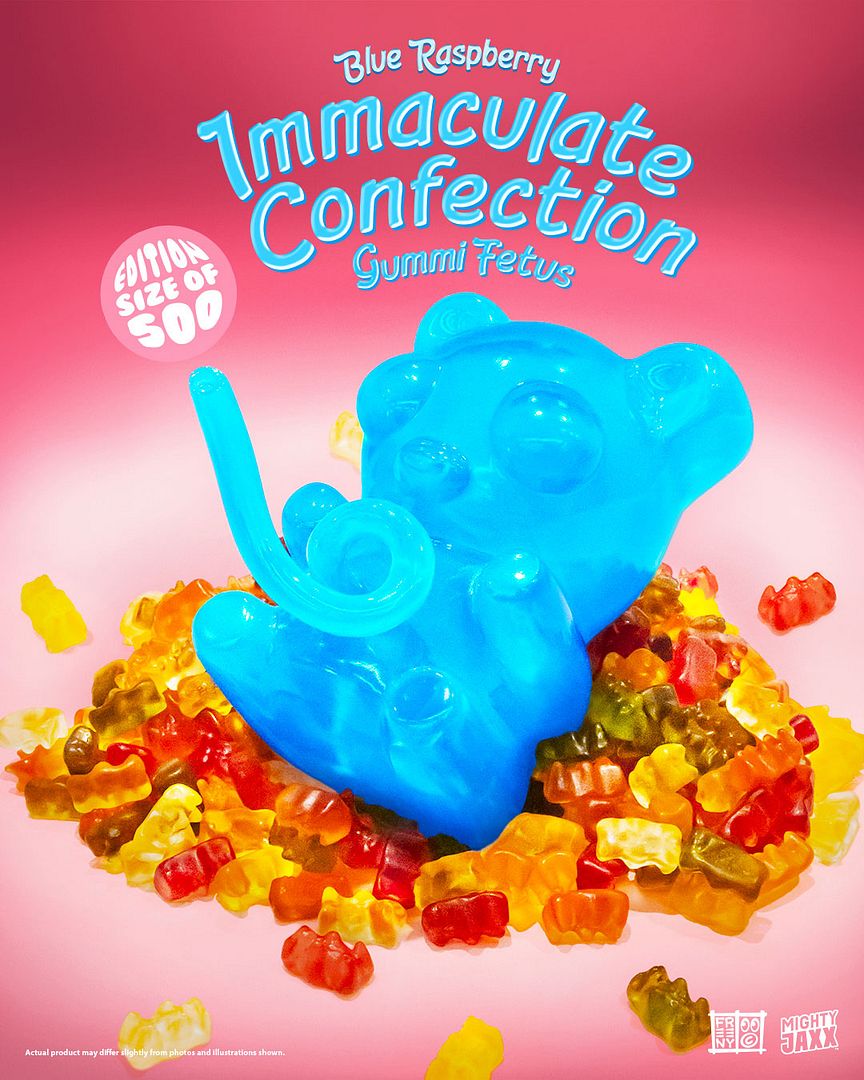 "Immaculate Confection" is an original illustration by
Jason Freeny
, created in 2008. In 2021, the original design was reborn as a set of 5 sculptures, hand-sculpted by the artist himself. The artwork, which bears the meaning behind Jason's artist name Gummifetus, references a medical display model of the in utero fetal development of a baby gummi bear, from gumdrop to infant. The final stage of the transformation is now cast in clear polystone that mimics the color and transparency of a gummi bear. Now, after a successful first drop (Yellow edition - posted
HERE
), Immaculate Confection: Gummi Fetus returns from
Mighty Jaxx
!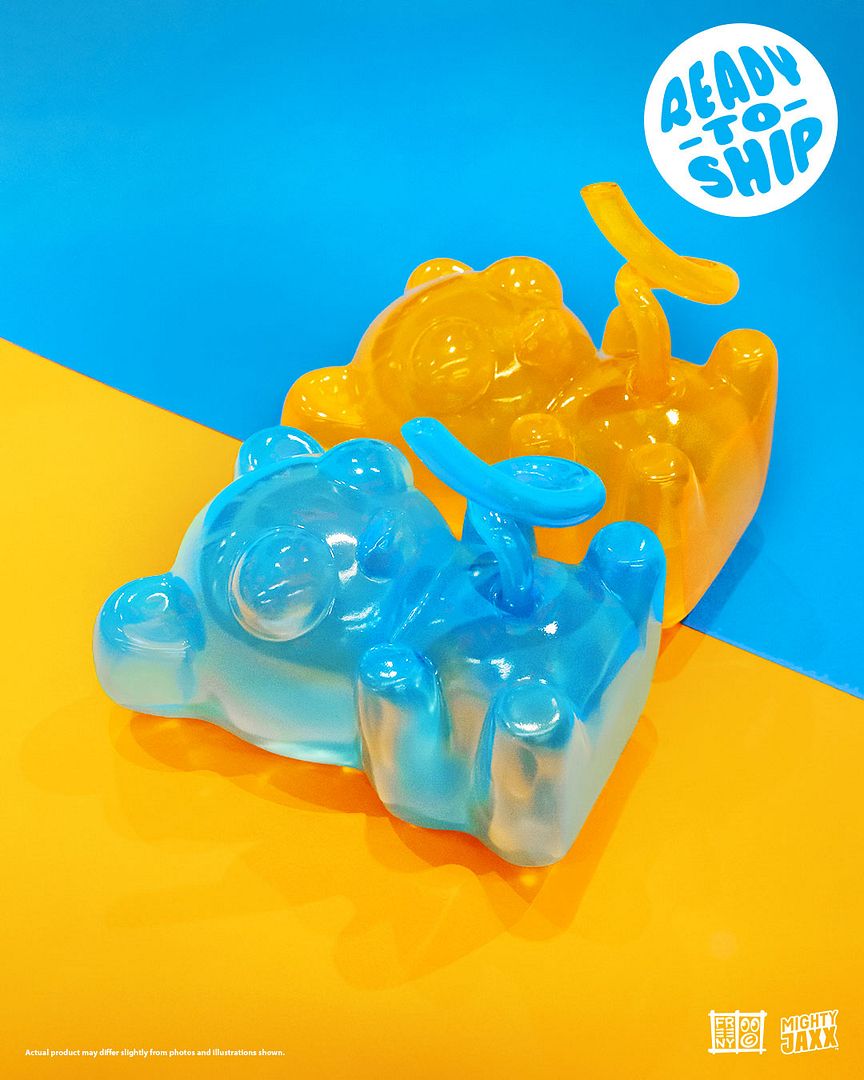 During incubation, an electric shade of blue and a dose of raspberry goodness were added into the mix. It was a magical gestation and from it the vivid, sweet, and tart Immaculate Confection:
Gummi Fetus (Blue Raspberry Edition)
is born. Measuring 6" from head to toe (9.8" with removable base) this polystone art toy is limited to 500 pieces and will be up for grabs
HERE
this coming Saturday, April 9th at 6am PST for $169 a pop (In-Stock and Ready to Ship for FREE)!