Strangecat Toys x UVD Toys x ChrisRWK - "Kid In A Cat Costume" vinyl figure announced!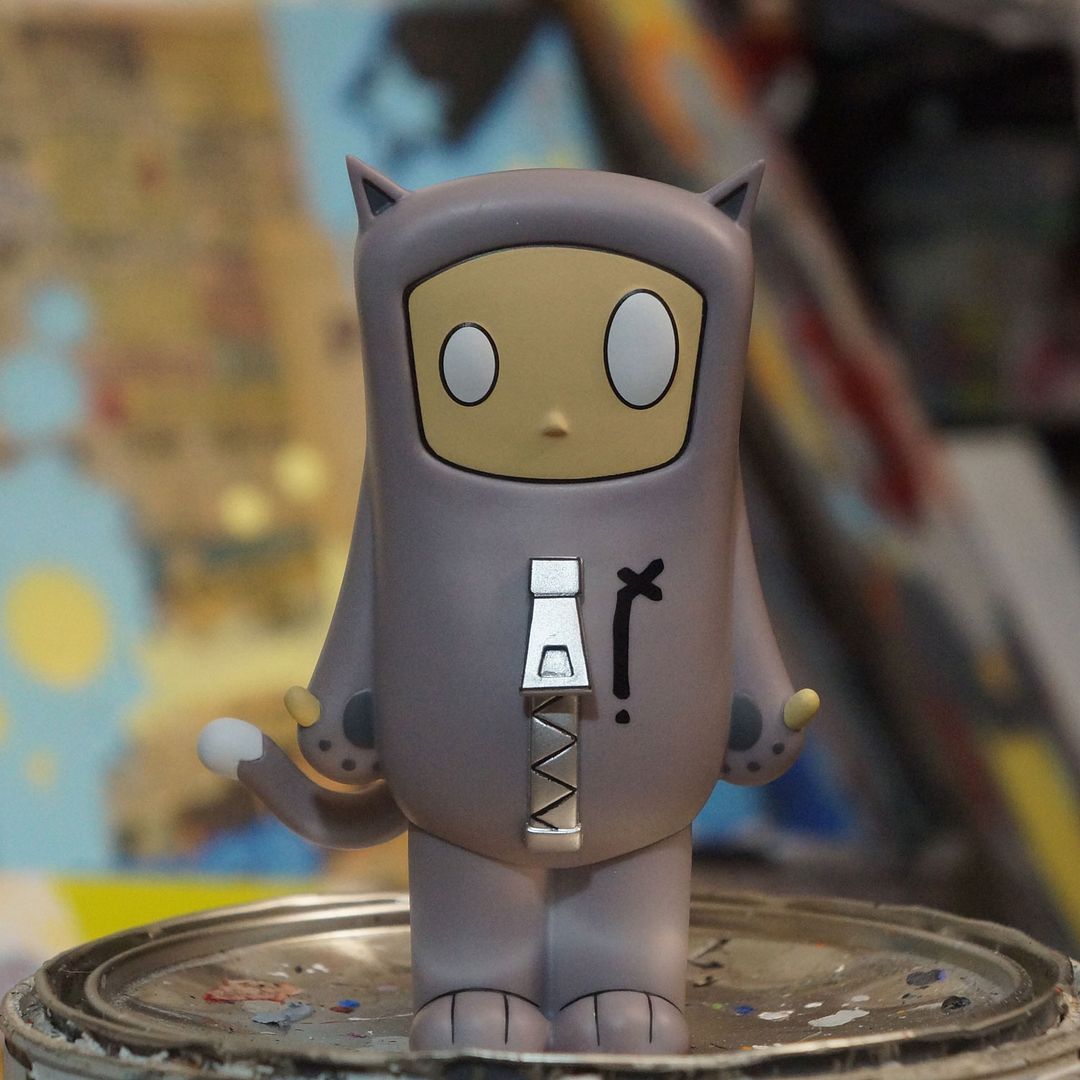 "
Before the robot there was "the kid in a cat costume". Back in the 90's I would draw a lot of animal characters and kids in animal costumes. The one I drew and painted the most was "the kid in a cat costume". Well that's what everyone called him. He never had a name. Just the obvious description. Over the years he would pop in and out of my work. In most recent years I would revisit the idea more and more. It's incredible to see him in 3D form. It's truly humbling to have my first vinyl toy out. Especially with 2 of the best toy companies out there, Strangecat Toys and UVD Toys.
"-ChrisRWK
I couldn't not have said it any better myself! A fun and unique vinyl figure created by
ChrisRWK
and co-produced by
Strangecat Toys
and
UVD Toys
... this little guys is just too cute! Standing at 5" tall and retailing for $75 each, "
Kid In A Cat Costume
" will be limited to just 100 pieces and will be up for grabs
HERE
this coming Sunday, January 16th at 9am PST!