*REVIEW* Charlie Brown REVEALED a 1-foot tall vinyl figure from Youtooz!
In celebration of Peanuts' 70th anniversary, the folks over at
Youtooz
have created Charlie Brown REVEALED... and sent one out for me to unbox! This is a sculpted 1-foot vinyl figure where one half of the figure depicts Charlie Brown, with his famous grin, wearing his brown shoes, black pants, and yellow and black t-shirt. The other half of the figure showcases all the beautiful things that make up Charlie's world... check out the unboxing above, and be sure to
subscribe
if you haven't yet!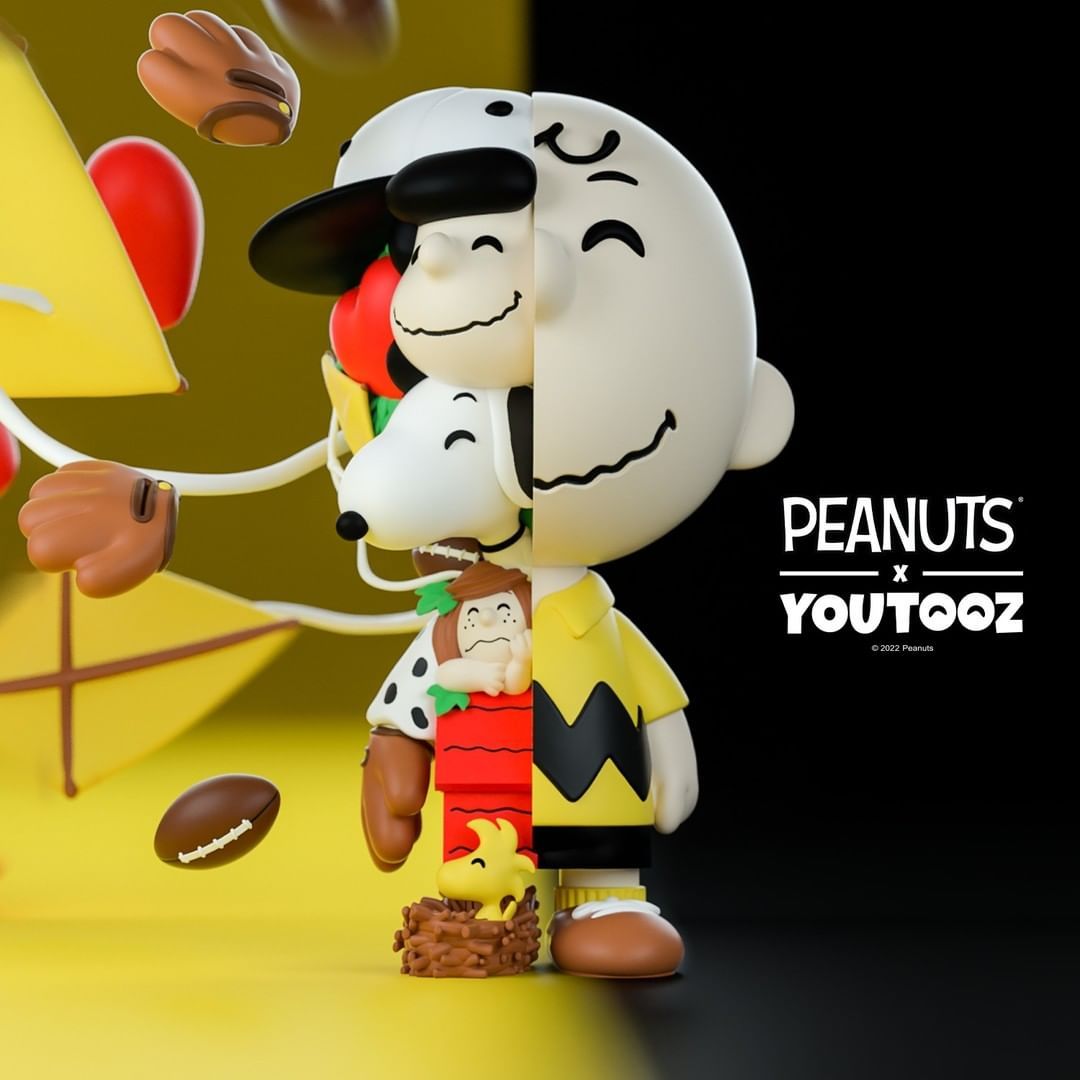 He wears his white and black baseball cap and his beloved baseball glove. Along his side, starting from the bottom up, Woodstock sits in his nest. Above him, Peppermint Patty rests her head on Snoopy's red doghouse. Snoopy is placed next to the Kite-Eating Tree with Charlie's red kite stuck in its branches. Above them perches a smiling Lucy. Released via pre-order on January 18th, 2022... and sold out all 500 pieces instantly for $120 a pop, this "Good Grief" edition looks so great!
This collectible ships in fully illustrated packaging brought to life by
Youtooz
artists and includes a die-cut foam insert for maximum protection during shipping. And remember, all you really need is love and a little chocolate now and then!