Laurence Vallieres x Thunder Mates - Scrooge is going to the moon polystone art figure!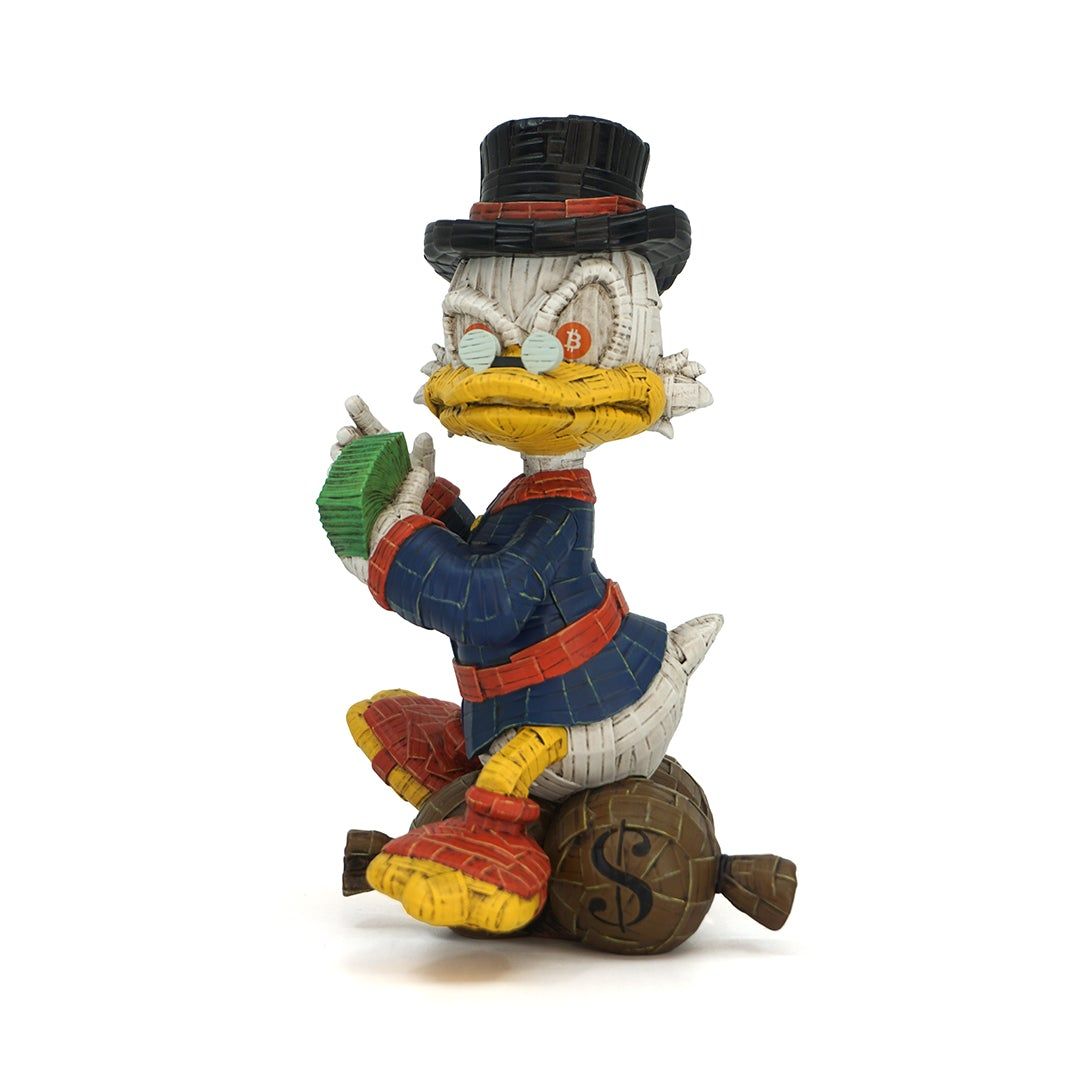 Laurence Vallieres
allows her external influences to organically manifest themselves in her work. Having always been interested in found objects, she has naturally been attracted to using recycled cardboard. It's widely available and very often discarded. The use of cardboard in her work is intended to echo the notions of the impermanence and fragility of nature... that being said, she has continued to team up with
Thunder Mates
to take her once fragile/recyclable art pieces to a more permanent position in art collections with their awesome looking polystone art multiples.
Her latest creation, "
Scrooge is going to the moon
"! Sitting at about 8" tall, this is the latest mini sculpture by Laurence Vallieres in a limited edition of 150 pieces, they come numbered with COA (Certificate of Authenticity). With Bitcoin in his eyes, counting his cash all whilst sitting atop some money bags, this sculpture captures that handmade cardboard feel so well. The pre-order raffle for this kicks off
HERE
on Saturday, January 22nd at 7am PST, and if chosen, will retail for $225!