Super7 "Supersize" Mummy Boy GID edition!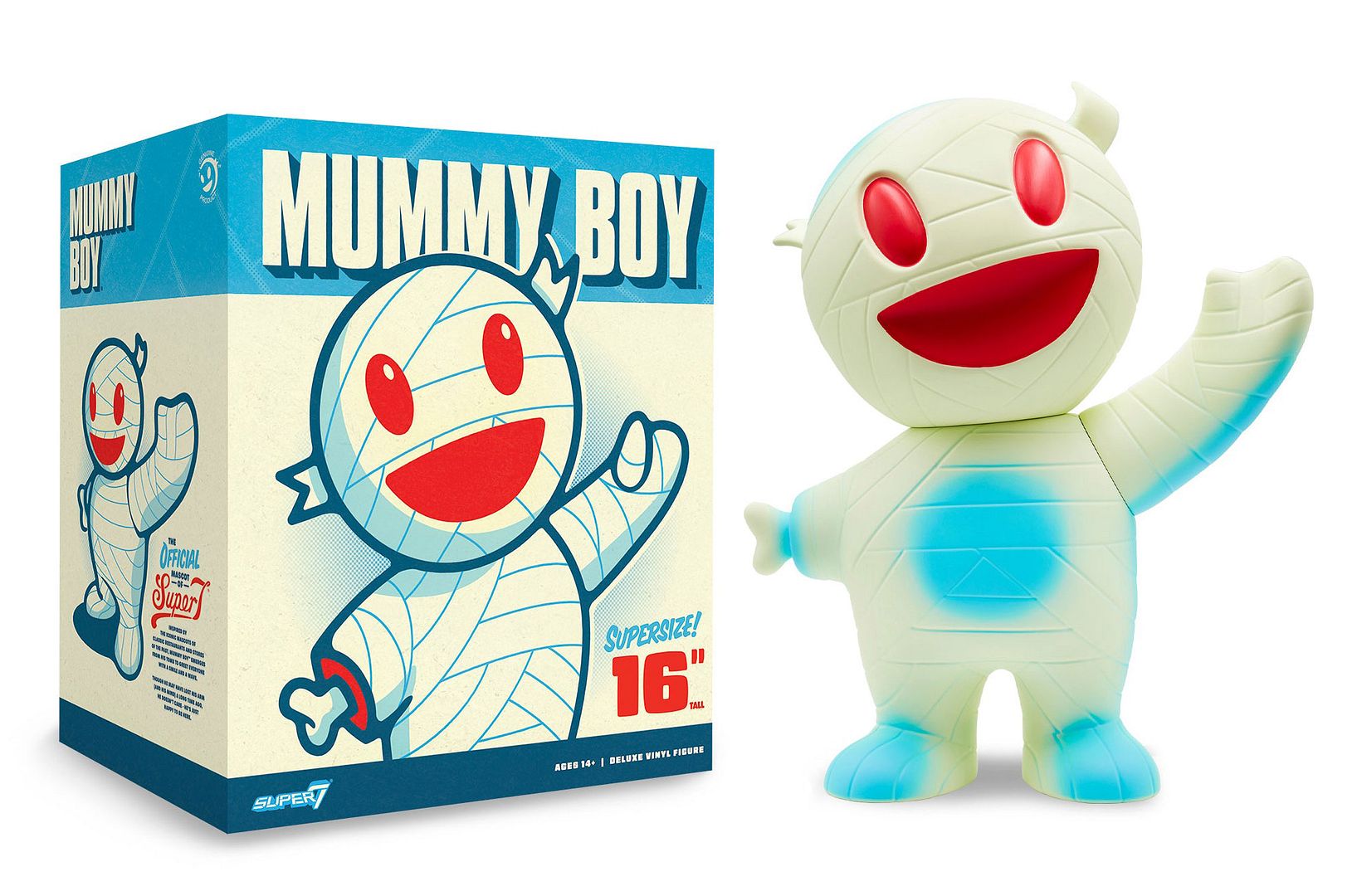 Super7's
loveable mascot Mummy Boy lost his arm (and his mind) long ago but he's just happy to be here. If you've followed Super7 for any amount of time you know that he does not take his duties as their ambassador to the real world lightly.
This 16" tall (so awesome) poseable Supersized figure features premium vinyl construction with blue paint detail and a glow-in-the-dark body. The colorway also matches the very first Mummy Boy Japanese vinyl figure that came out in 2008. Snag one up
HERE
for $195 a pop!