"Muro Mooncake Psilocibin" from Toygem & GaboZeta!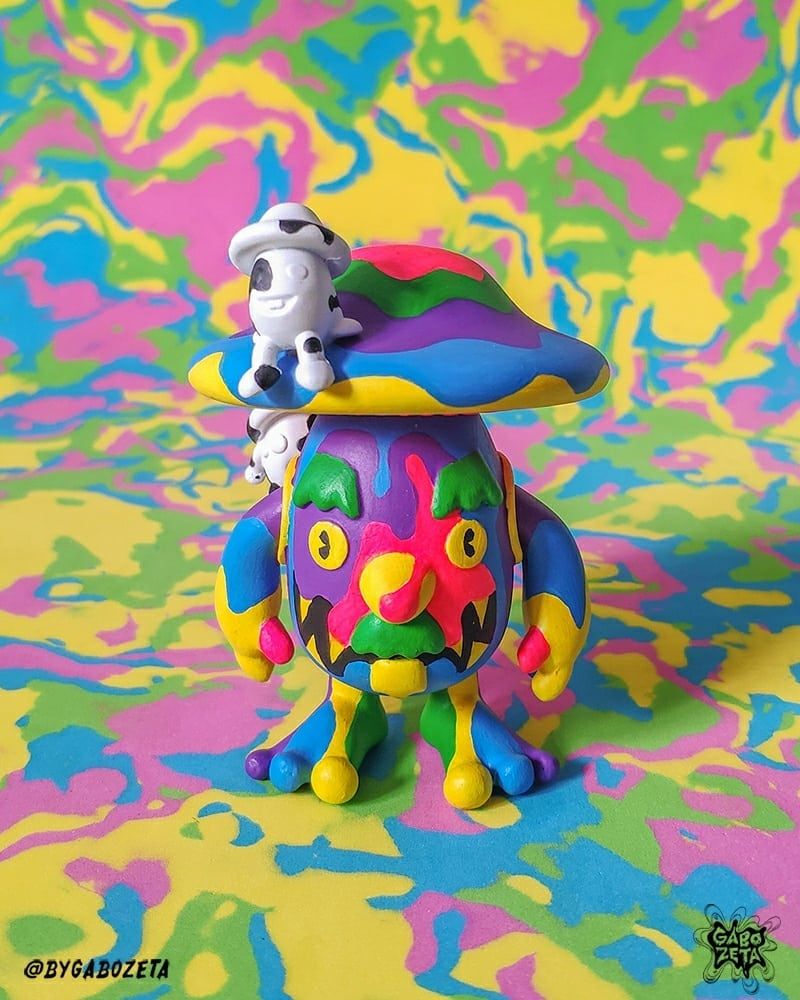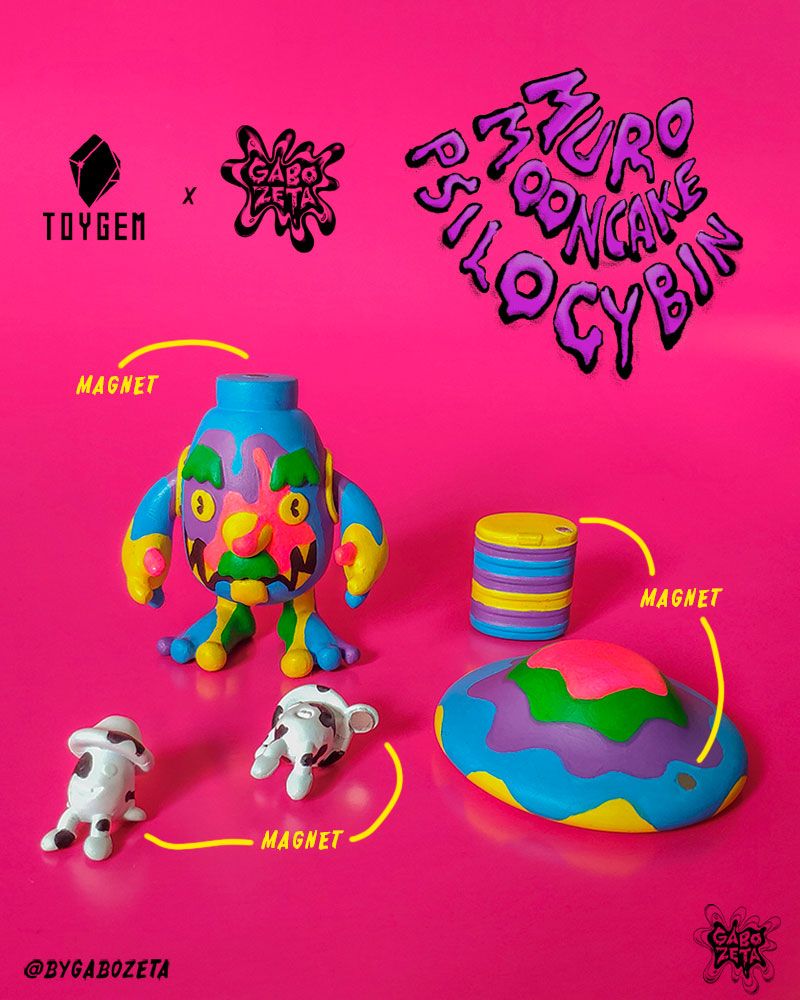 A very cool artist collab that was brought to my attention recently was between
Toygem
and
GaboZeta
... a project reuniting two artists from the nations of Ecuador and Vietnam... 18,483 kilometers apart, to make this designer toy happen. Introducing "
Muro Mooncake Psilocibin
" a trippy little mushroom due that stands 3" tall, is crafted from resin, and features fun articulation and accessories that are attached with magnets. Limited to just 6 pieces and retailing for $125 each, if interested you can contact the artists directly via
gabozeta7@gmail.com
or
toygem.store@gmail.com
!