Doktor A. x Tomenosuke - UPGRADED editions of Thomas Nosuke sofubi announced!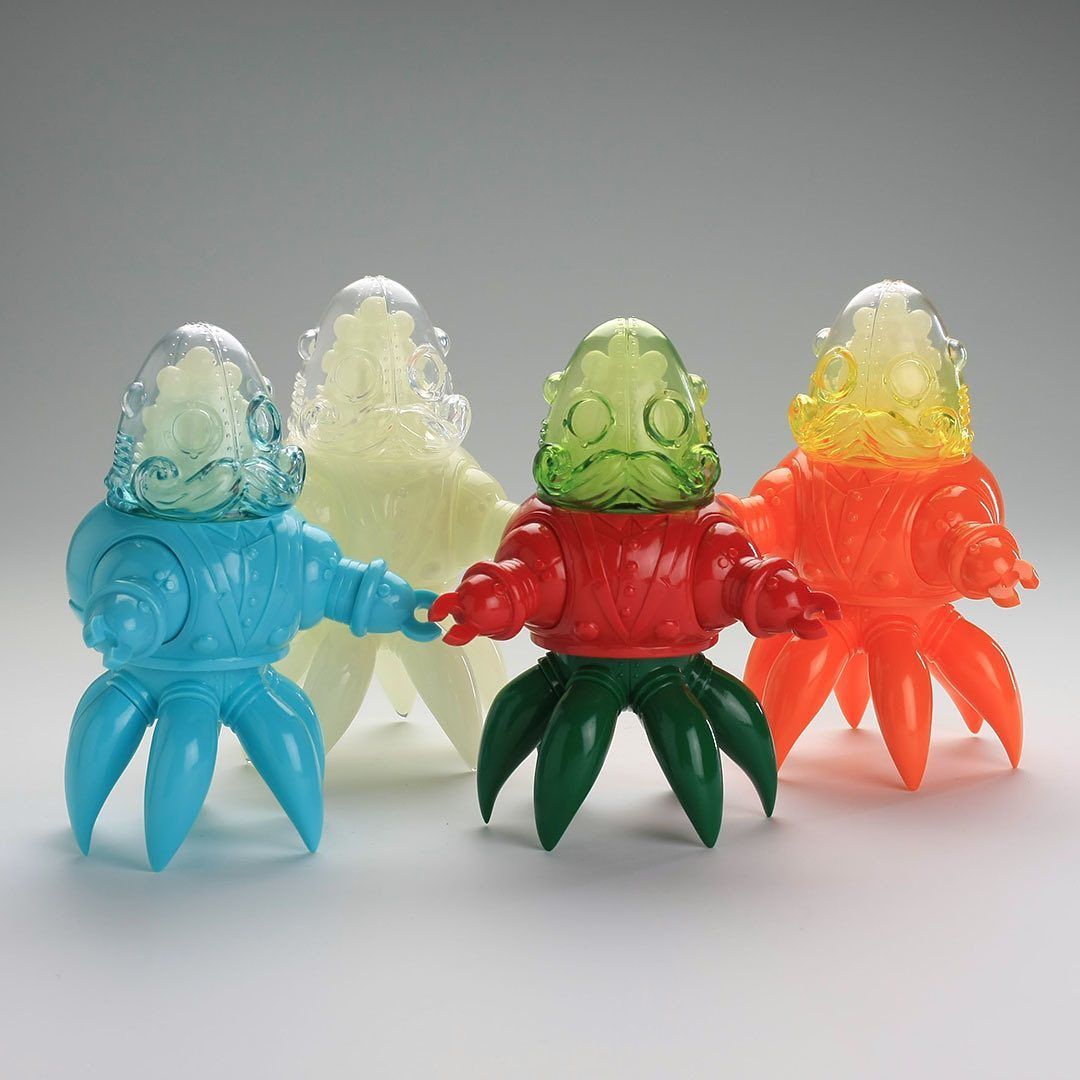 Doktor A.
and the folks over at
Tomenosuke
are back with something new'ish... well, kinda new and kinda old - let me explain. It appears that Dok's Thomas Nosuke sofubi robot figure is getting an upgrade - take this to the robot shop and add some rivets, change it's oil and pretty much improve upon all the amazingness that was already there... pretty much Thomas Nosuke is Evolving!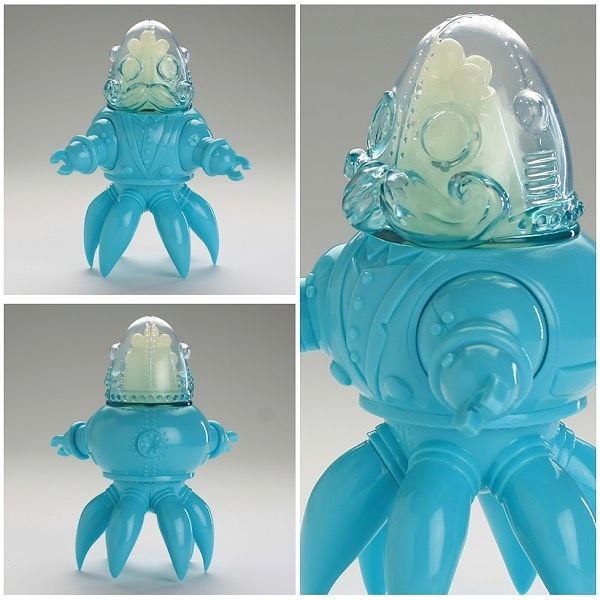 The original four editions of the popular 8" tall Sofubi toy are about to be re-released with an exciting new upgrade. Each of the the first four versions is back and they now sport a transparent head (tinted to match the body) through which can be viewed a glow-in-the-dark internal mechanism. An exciting new twist on an old favorite... and they don't plan on stopping there! Check out the Tomenosuke site
HERE
for future plans! That being said, this the new versions are set to launch at Tomenosuke in Japan
HERE
at 11.59pm (JST) on the 4th December and the prices are as follows:
Blue or Orange
: ¥17,600($154) •
Green and Red
: ¥18,700($164) • OR the 4 color set (
BLUE, ORANGE, GREEN & RED and Glow
): ¥66,000($578)!