"The Eyes of Ra" edition GØD sofubi lottery from TDK!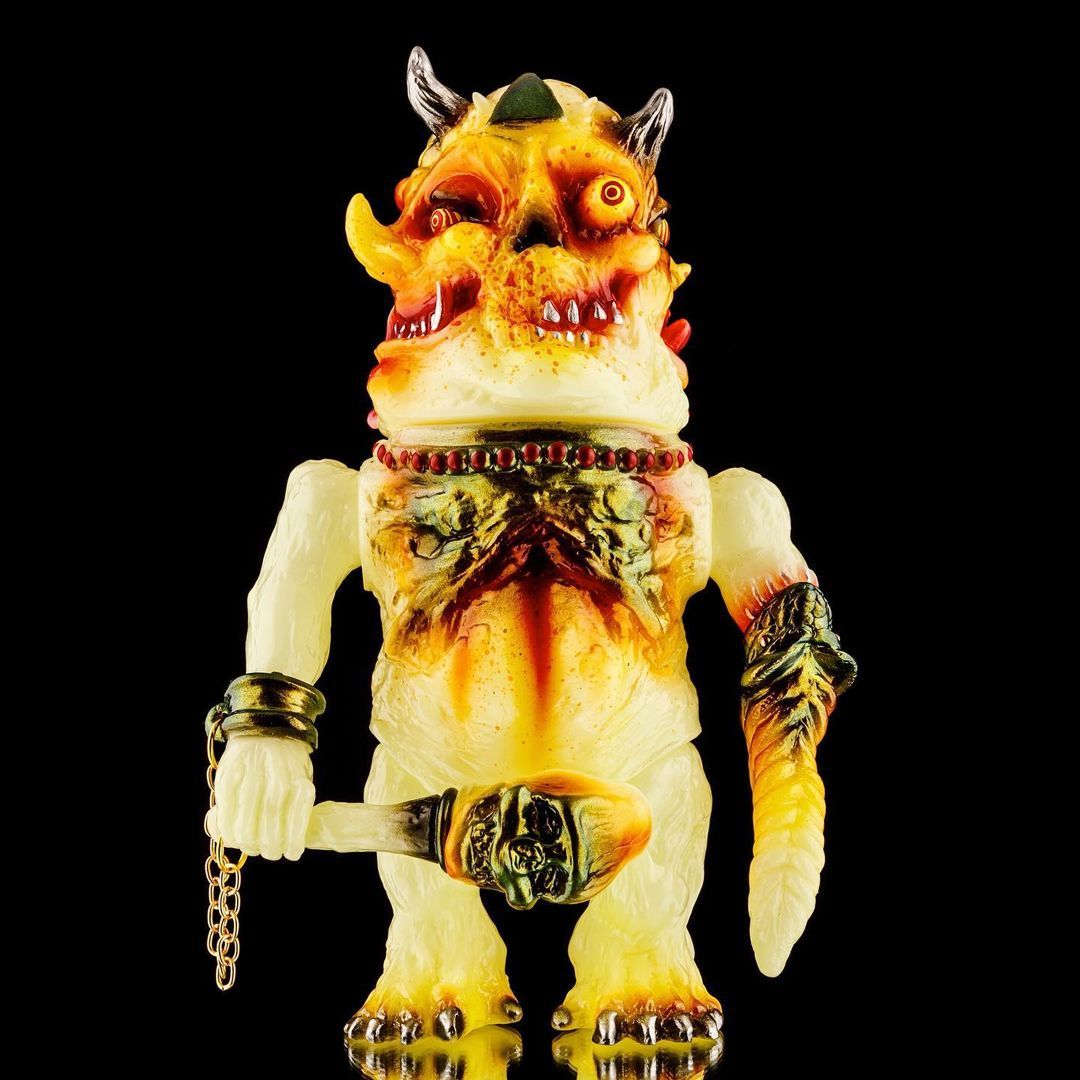 The next release of the
GØD
from the
Devils Kaiju
has arrived. Born from the fire to burn creation down to its cinders. Dance with the deity of destruction and be purified by the flames. These golden glowing GØDs -
"The Eyes of Ra" edition
- come dressed in color-shifting shimmery metallics with amber and yellow candy paints on top of Shirahama super glow vinyl! Every eye and bead meticulously hand painted, each figure is signed on the bottom of the foot. The GØD stands 7.5"/19cm tall and comes chained to a skull club with bell charm. Sold by lottery, rules for entry & deadline below. $125usd + shipping
Rules for entry for right to purchase:

1. Send ONE email only please to:
thedevilskaiju@gmail.com
2. Email title MUST be: The Eyes of RA Lottery
3. Email Body (English please/ No special characters):
Your full name:
Shipping Address:
Paypal Email Address:
Outside US only: Phone Number for package label
The lottery is now open & closes at Noon Pacific on Friday, 8/20/21. Winners will be chosen at random Friday afternoon (8/20/21) and will receive an email notification and Paypal invoice at that time. Winners will have 48 hours to pay or another will be selected. Good luck!