Kevin Titzer's 'Undisclosed Location' Show 3!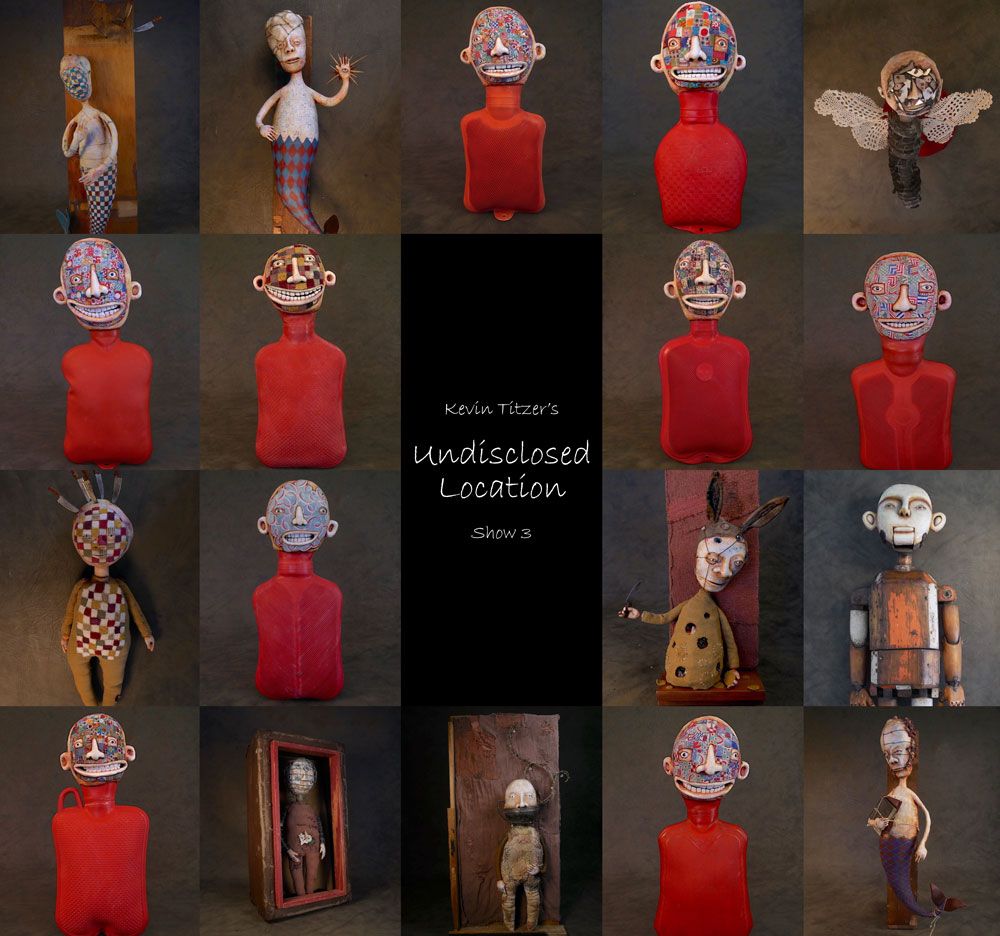 Times are still a bit weird right now... and for artists, you can't really do gallery shows, so most of everything is online now. That being said, artist
Kevin Titzer
is taking his recent body of work to the internets for his
'Undisclosed Location' Show 3
. Featuring a ton of new work, Kevin continues to impress with his weird human like sculptures... that all have such a cool and stylized look to them - how about them "Plague Pals" - yeah, those are custom Hot Water Bottles - haha! Head on over
HERE
right now to see what's up for grabs!