Summoning Devil vinyl figure by Spicy Donut... now LIVE on Kickstarter!!!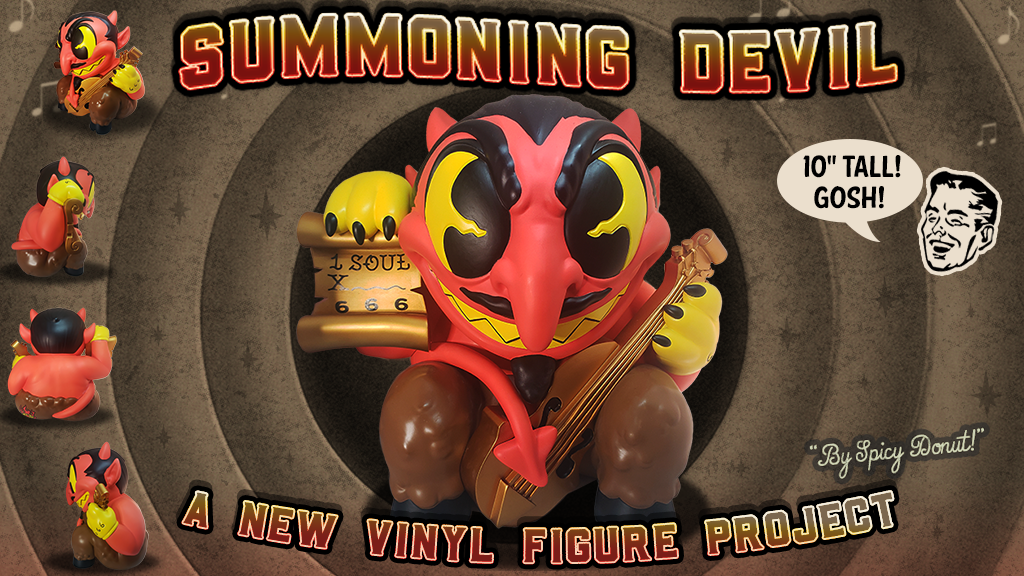 Are you ready to sell your soul... well, not really, but it's fun to pretend as in the case of this awesome new
Kickstarter
we teased you all about last week - the
Summoning Devil 10" vinyl figure
from Spicy Donut! He wanted to bring his devilish take on the lucky beckoning cat statues you see all over Japan... these figures are often seen in shops to promote good fortune or wealth! Now you can summon the devils' luck for yourself! Pledges start at $10 and the big pledge to get your hands on this figure will set you back a cool $100 - a great deal to get in on the ground floor and to help get this product produced! Head on over
HERE
right now to do just that!