Artist Series Washi Tape from Strangecat Toys!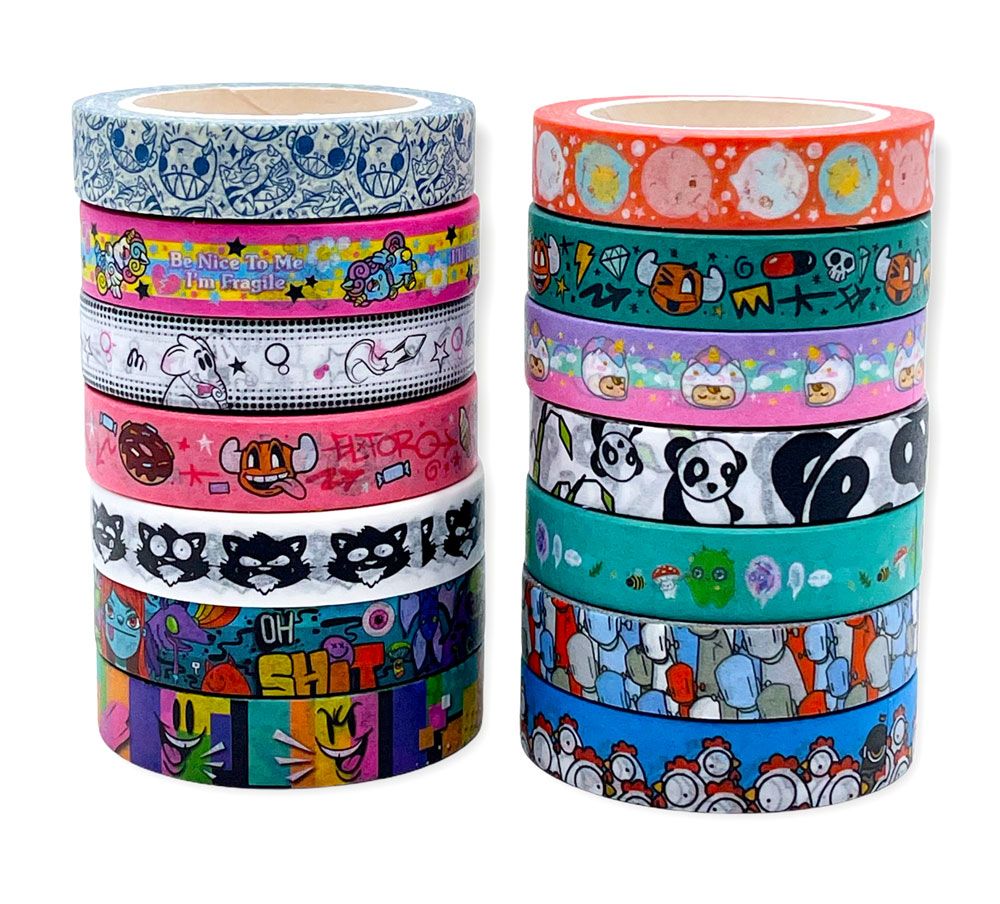 What is Washi Tape? Washi tape is a pretty, decorative paper masking tape. It's thin, durable, made of natural fibers like hemp and bamboo, inexpensive, and comes in hundreds of colors and patterns. The tape is easy to stick on many surfaces — including wood, plastic, and metal — and is easy to remove without causing damage... and the folks over at
Strangecat Toys
have asked a group of artists to put their spin on this tape... and the result is awesome! The artists invloved are:
Chris Dokebi, Sket One, Zero Pro, Chris RWK, Mumbot, Candie Bolton, Kik, Nicky Davis, El Toro and Ngaew Ngaew
! The tape is 10mm wide and each roll comes in 10m long rolls... and the pattern reprints every 350mm! Snag up a roll or 2 or 3
HERE
this coming Friday, March 19th at 9am PST for just $6 a piece!