Surprise St. Patrick's Day Spark drop from Leecifer!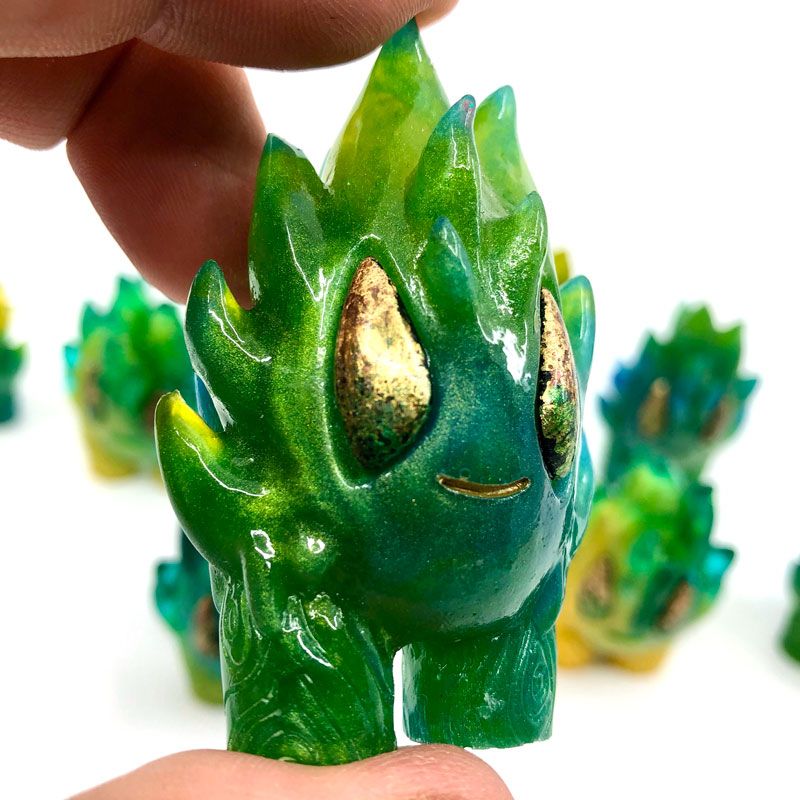 Just a few days ago,
we posted
up news that Leecifer was going to open his online shop once again with a ton of new Spark resin figures... which SOLD OUT fast... and now, we are finding out that he will have a small run multicolored resin cast Sparks that are St. Patrick's Day themed! Awesome freeform variety from piece to piece... many pieces w/ UV reaction and/or pearlescence, transparency and glitters. Standing 4.25" tall, cast by Leecifer, these will be sold via BLIND RELEASE and will retail for just $40 a pop - Oh... and they are up for grabs
HERE
right now!